Embrace the Inner Workings of the Plant World
Our world teems with diversity of plants, and with the Biological Sciences MS from University of Houston-Clear Lake, your pursuit of a Specialization in Plants will have you exploring the dynamics of plant communities across all ecosystems. Your studies will instill in you a rich appreciation of the role of plants in society as you further your understanding of plants from their cellular structure to the various roles they play in our lives. You will also learn how to develop skills in plant identification, plant propagation, and molecular methods, while learning how plants are an essential component of all ecosystems and serve as the basis for animal and human nutrition.
From the Classroom to the Workplace and Beyond
This program offers you the academic edge needed to achieve your goals – whether it be biomedical research, higher education pursuits or work for the government. The purpose of this specialization in plants is to prepare you to be competitive when applying for graduate degree programs, professional medical programs or technical/industrial jobs.

Request InformationHow to ApplyVisit

---
Admission Requirements
Explore what the future holds for you by attending University of Houston-Clear Lake's College of Science and Engineering. Find out now what it takes to be admitted.

Biological Science M.S.

Admission Deadline

Standard Graduate Admission Deadline

Application

A standard university application is required.

Requirements

3.0 GPA
GRE Requirements:

GRE has been waived for those who apply for the Summer and Fall 2021 semesters. The GRE waiver will be automatically applied after successful submission of the admission application.
GRE Total Score of 290 (140 Verbal + 150 Quantitative)
GRE Essay of 3.5

Additional Requirements – Undergraduate degree in Biology, but other degrees may apply if preparation includes significant number of core courses in Biological Sciences as well as appropriate chemistry, physics and mathematics courses
---
Degree Requirements
UHCL's College of Science and Engineering has created a solid foundation of study designed to help you make your educational dreams a reality. Explore the classes you'll need to take for your University of Houston-Clear Lake degree.
Degree Plan
---
Cost Information
Crunch the numbers on the costs for a degree from the UHCL College of Science and Engineering.
Tuition and Fees
Net Price Calculator
Fee Schedule Calculator
---
Deadlines for Applying
Graduate Deadlines

Summer 2021

New Degree-Seeking Students - May 1
Former UHCL Students - May 25

Fall 2021

New Degree-Seeking Students - August 1
Former UHCL Students - August 18
Please note, some graduate programs have special requirements and different deadlines from those above. For more information visit How to Apply.
Former UHCL Students and non-degree seeking students applying after the deadlines above may be considered for admission on a case-by-case basis. Please contact the appropriate graduate enrollment counselor for more information.
International Deadlines

Fall

Priority – March 1
Final – June 1

Spring

Priority – August 1
Final – November 1

Summer*

Priority – February 1
Final – April 20
Students interested in qualifying for scholarships &/or applying for visas outside the U.S. should apply and submit the application documents/test scores by the priority deadline
*International freshmen applicants will not be accepted for Summer semester.
---
Locations
---
Biological Sciences M.S. with a Specialization in Plant Biology Faculty
Ron Mills
W. Ronald Mills
Professor of Biology and Chemistry,
Science and Engineering
Contact number: 281-283-3773
Email: mills@uhcl.edu
Office: B3531-1
Brian Stephens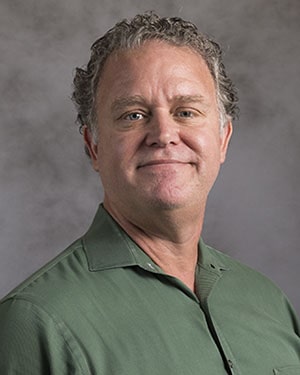 Brian Stephens
Associate Professor of Biotechnology and Biology, and Program Chair of Biology,
Science and Engineering
Contact number: 281-283-3798
Email: Stephensb@UHCL.edu
Office: B3525