College of Science and Engineering
Meet today's toughest challenges head-on with an education from the College of Science and Engineering at University of Houston-Clear Lake. Our students answer pressing questions and solve real-world problems across more than 20 undergraduate and graduate degree programs.
Pursue Deeper Understanding
Innovation and creativity will fuel your studies at UHCL, and our small class sizes ensure you'll have ample guidance from expert faculty every step of the way. Top-of-the-line campus labs offer specialized research in fields as diverse as biotechnology, computer security, plasma physics, marine ecology, robotics and more.
Beyond the classroom, internship and research opportunities abound alongside top organizations like NASA, the Environmental Protection Agency, Boeing and the U.S. Army Corps of Engineers.
Our alumni have built careers tackling earth's most difficult challenges from beneath the waves to above the stratosphere, and soon you'll be ready to join them.
---
UHCL alum says research opportunities, mentorship paved the way to her doctorate
Ten years ago, Lucy Nwosu came from Nigeria to Houston with her family. She already had a bachelor's degree in electrical engineering, but her ultimate goal was to achieve a doctorate, so she started research universities in the area to begin her journey.
"In order to get my doctorate, I had to get my master's degree first," Nwosu said. "I was researching other universities and applied somewhere else at first, but while I was waiting for admission there, I saw there was a UHCL Day at University of Houston-Clear Lake and I learned that I could apply and possibly receive on-the-spot admission with the application fee waived," she said. Read the full story.
---
The Hawk Leadership Institute at University of Houston-Clear Lake is a leadership learning community for incoming first-year students like Hannah Philip, who transferred to UH-Clear Lake after completing her associate's at Robert Turner College and Career High School in Pearland.
Joining the Hawk Leadership Institute was one of the best things Marian Lai did when she enrolled after transferring to UHCLake with her associate degree from Robert Turner College and Career High School in Pearland. The skills she learned in HLI improved her confidence and taught her to embrace her abilities.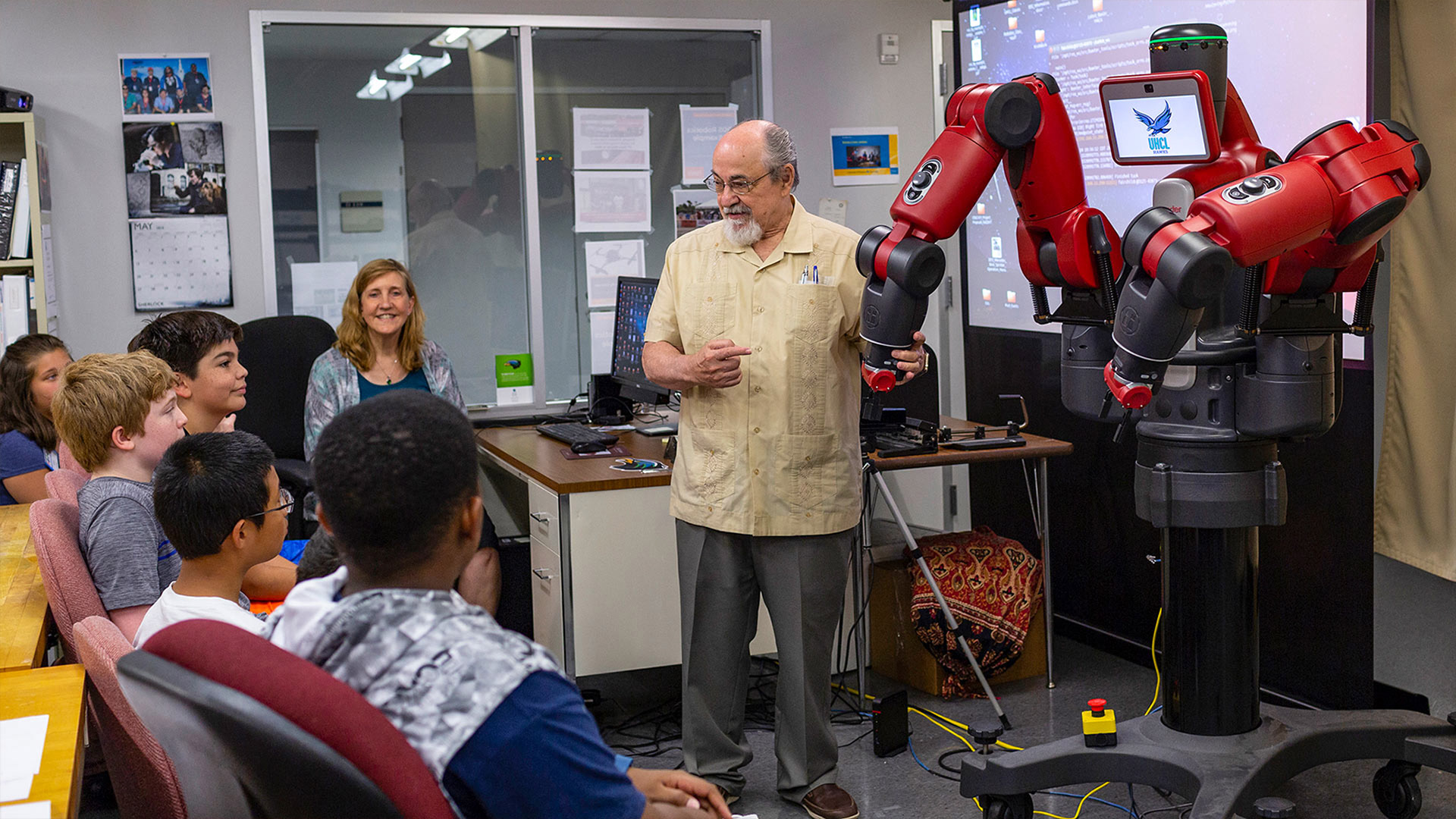 The Center for Robotics Software was conceived during consultation with key members of NASA and the local community. The center leverages the technical infrastructure that exists between NASA, academia and industry to identify and solve challenging automation and robotics problems.