Associate Vice President, Student Success & Initiatives
Dr. Tim Richardson
Biographical Sketch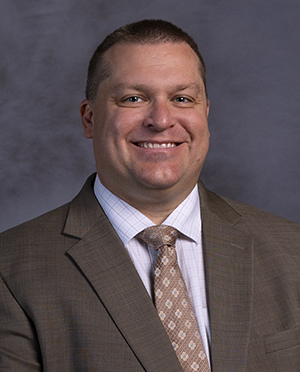 Timothy Richardson has served as Associate Vice President, Student Success & Initiatives at the University of Houston-Clear Lake (UHCL) since 2018 where he oversees university wide academic advising, Student Success Center, Writing Center, Accessibility Support Center, and Testing Center.
Richardson was named Interim Associate Vice president of Student Success & Initiatives in November 2018, a new position for a new division that pulled student advising and student advocacy departments under one umbrella. Previously, he was executive director of Academic Support Services and Student Success Center. As part of his responsibilities, Richardson serves as the Institutional Coordinator for Houston Guided Pathways to Success (GPS).
With more than 20 years experience in student success, Richardson is active in the National Association of Student Personnel Administrators. He also served on inaugural advocacy group for NASPA's Center for First Generation Student Success.
Before joining UHCL, Richardson worked as an Assistant Director for Student Services and Intercollegiate Athletics at Georgia Tech. He was also an academic counselor for Learning Resources for Student Athletes at Boston College, and for Academic Counseling and Student Services at University of Minnesota in Minneapolis. He received his bachelor's in history from California's University of Redlands, a master's in history from Claremont (Calif.) Graduate University, and a doctorate in organizational leadership, policy and development from University of Minnesota.
Reporting Units