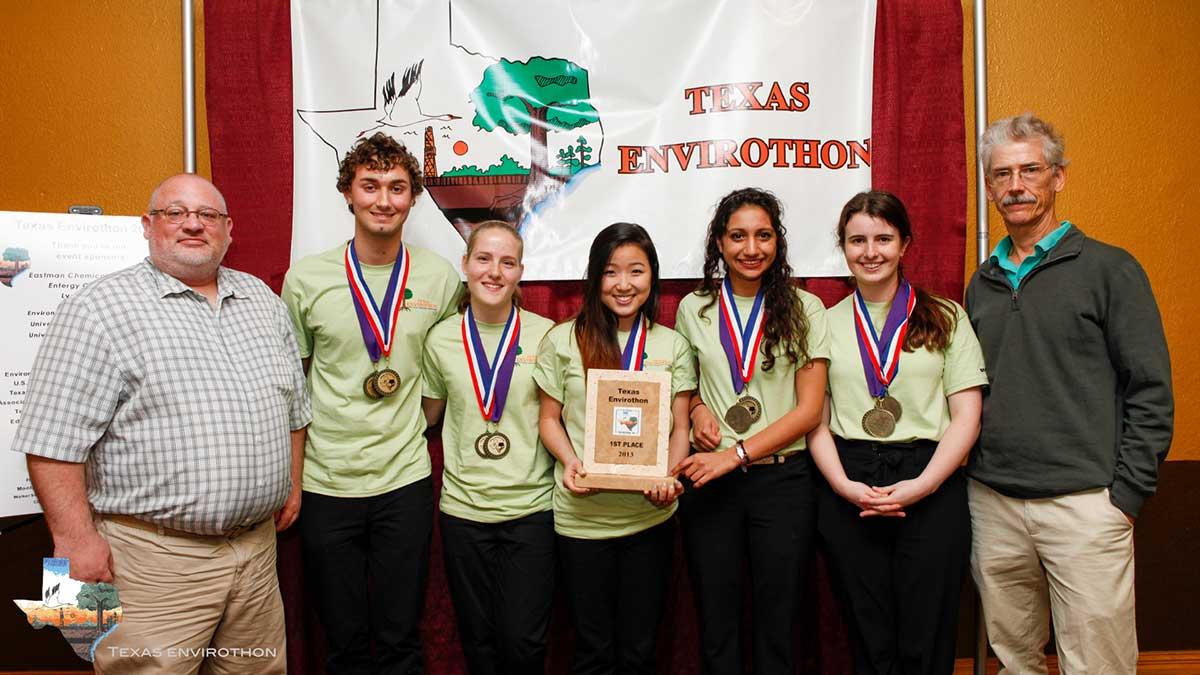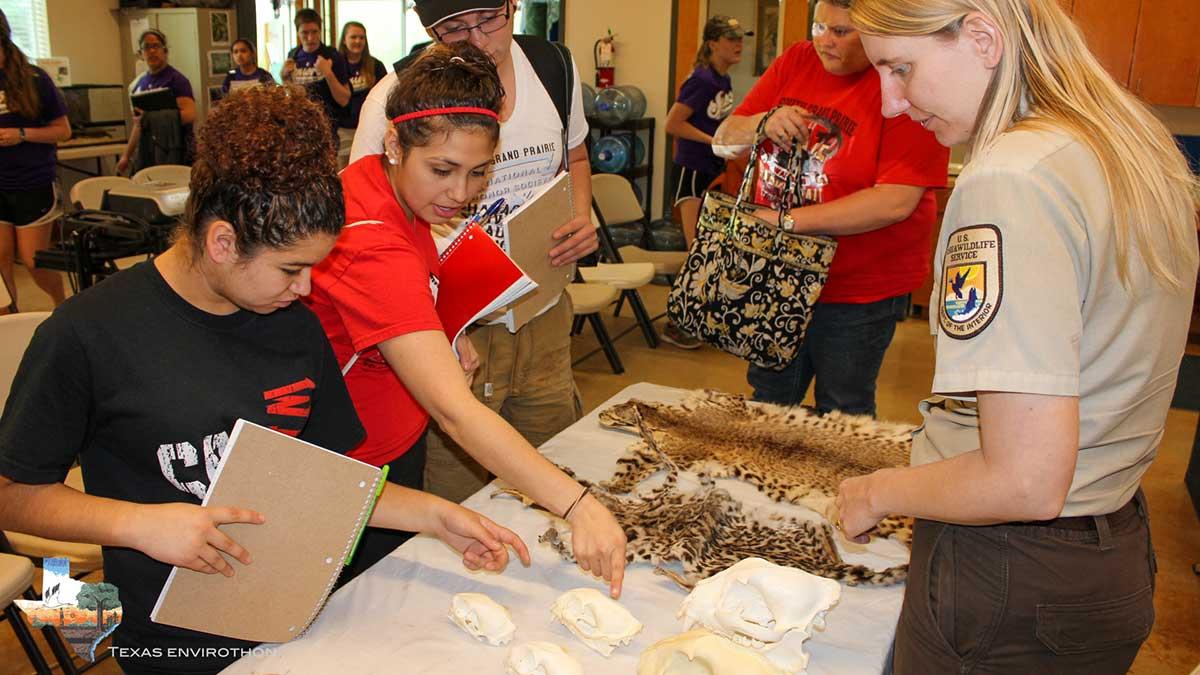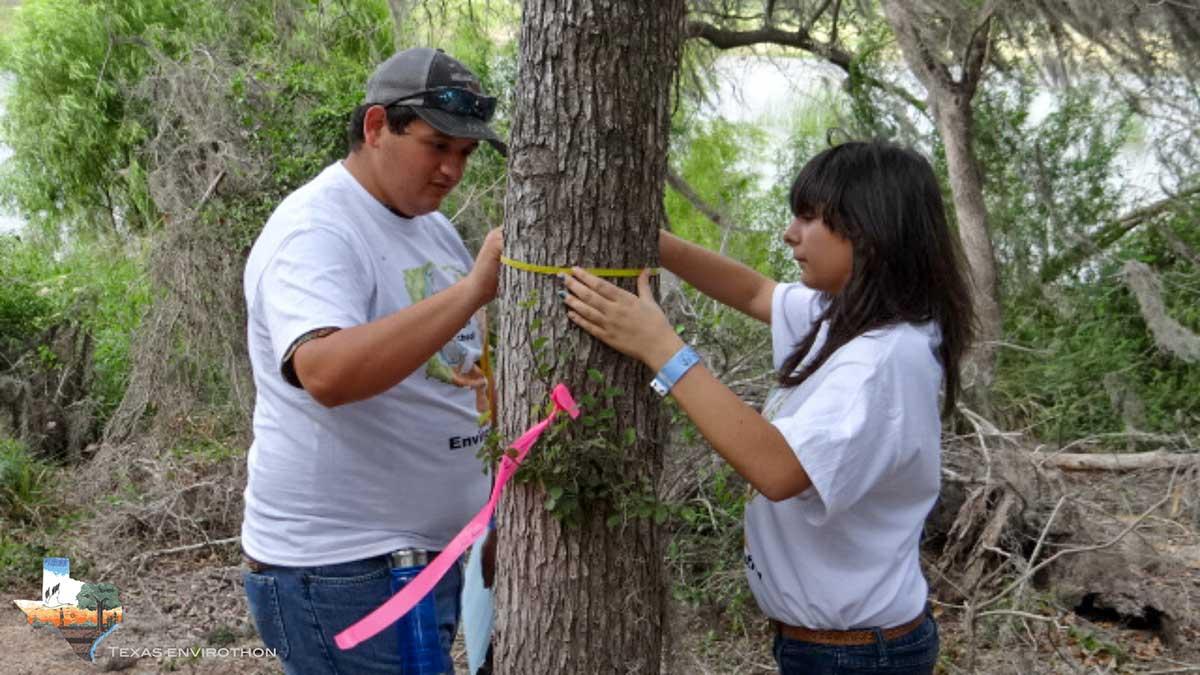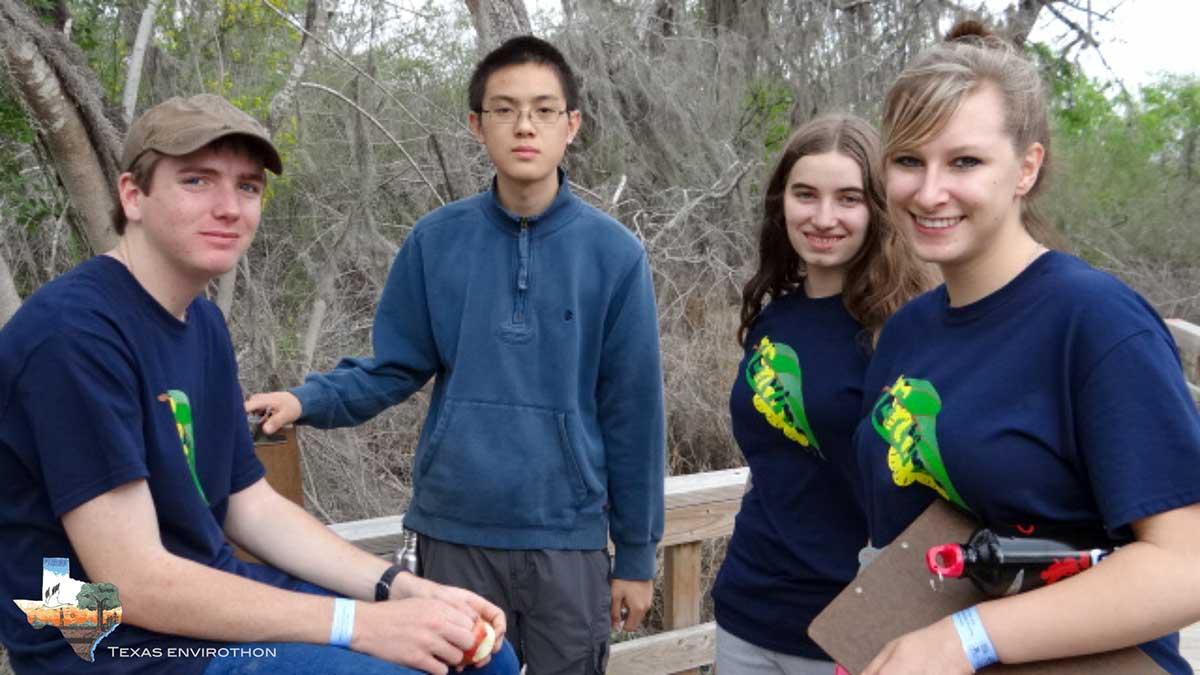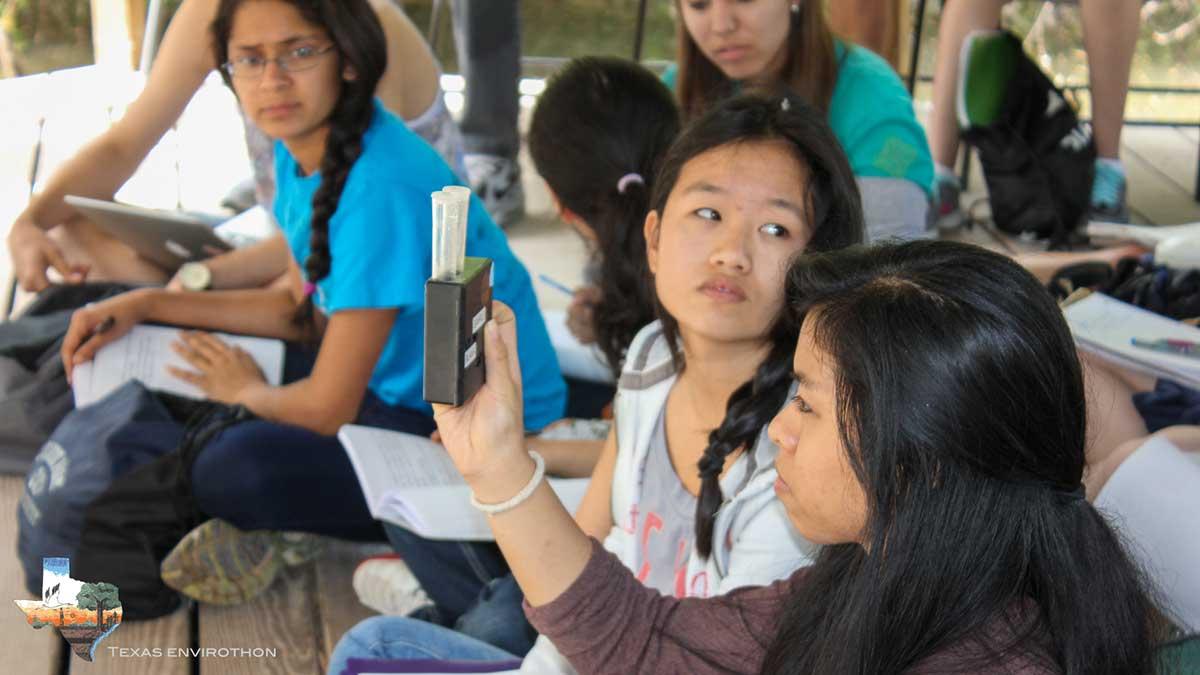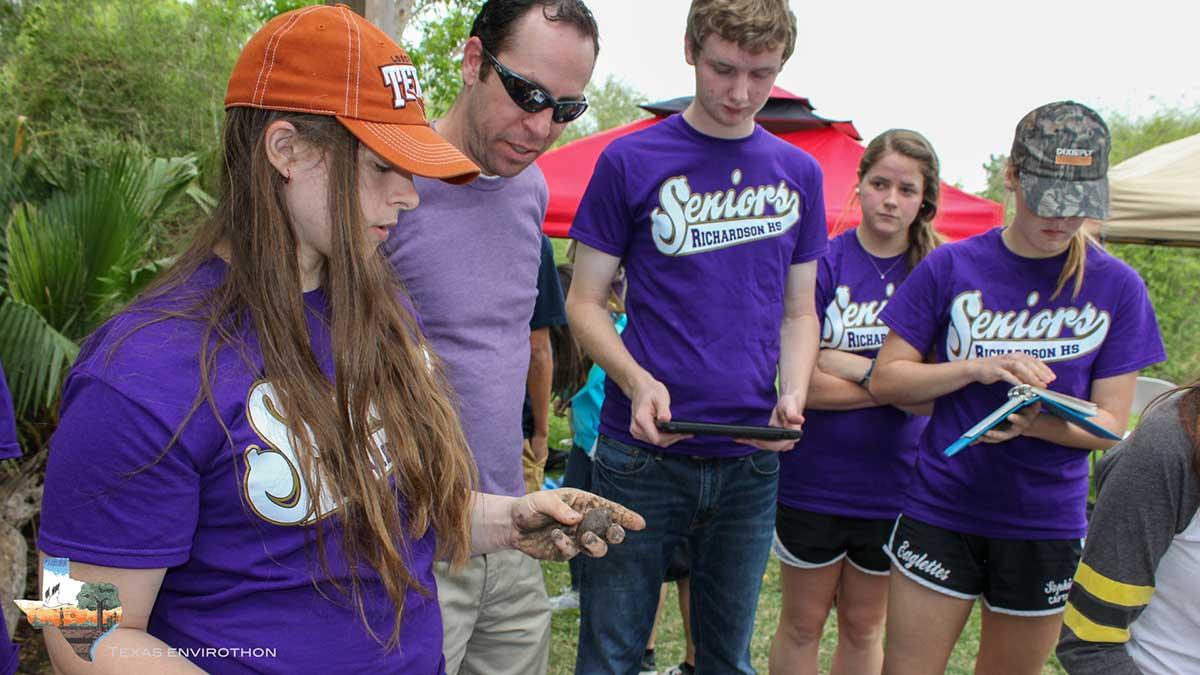 Edinburg
April 6-8, 2013
Results
1st Place: Academy of Science and Technology, Team A
2nd Place: John Cooper School, Team A
3rd Place: Klein Collins High School
Area of Study
Top Score
School, Team
Aquatics
78/100
Academy of Science and Technology, Team A
Forestry
92/100
John Cooper School, Team A
Soils
90/100
Academy of Science and Technology, Team B
John Cooper School, Team B
Wildlife
94/100
John Cooper School, Team A
Current Issue
62/100
Academy of Science and Technology, Team C
Oral Presentation
191/200
Academy of Science and Technology, Team A
Sponsors
Eastman Chemical Company
Entergy Corporation
LyondellBasell
North American Envirothon/U.S. Forest Service
Association of Texas Soil and Water Conservation Districts
Gulf Coast Waste Disposal Authority
University of Houston-Clear Lake/Environmental Institute of Houston
Environmental Education Association of New Mexico
U.S. Environmental Protection Agency Region 6
Texas Association for Environmental Education
Texas Association of Environmental Professionals
Texas A&M Forest Service
U.S. Fish and Wildlife Service
Texas A&M AgriLife Extension Service
Natural Resources Conservation Service
Harris County Soil & Water Conservation District
Montgomery County Soil & Water Conservation District
The following Soil & Water Conservation Districts

Bedias Creek
Bosque
Coastal
Coastal Plains
Polk-San Jacinto
San Patricio
Walker
Hosts

University of Texas-Pan American
Edinburg Scenic Wetlands &World Birding Center
Santa Ana National Wildlife Refuge
Participating Schools
Academy of Science and Technology, The Woodlands
John Cooper School, The Woodlands
The Woodlands College Park High School, The Woodlands
Klein Collins High School, Spring
Richardson High School, Richardson
South Grand Prairie High School, Grand Prairie
Harlingen South High School, Harlingen
Rio Hondo High School, Rio Hondo
Press Release Final Scores Photo Gallery
Resources
Key Topics & Learning Objectives
Sustainable Rangelands
Key Topics
Basic rangeland and pastureland knowledge, to include: identification of state grass, plant I.D. and definitions, importance of grazing lands in Montana.
Range Ecology Processes – definition of ecological sites (soil – plant relationships), ecological processes (energy flow, nutrient cycle, water cycle and plant succession).
Rangeland and pastureland management – stocking rates/carrying capacity, general types of grazing systems, improvement practices (fencing and water development), wetland, riparian and upland communities
Basic knowledge of livestock and wildlife interactions, forage preferences, forage overlap, and habitat requirements.
Learning Objectives
Define rangeland and pastureland, percentage of state encompassed by rangeland and pastureland, importance of grazing lands.
Identify state grasses of Montana, differentiate between plant types (grass, forb, shrub, and trees), identify parts of a grass and/or grass like species.
Define rangeland ecological sites, understand ecological process, understanding of all definitions inclusion to all key topic areas.
Understanding of basic rangeland and pastureland management concepts, i. e. grazing systems, stocking rates, and rangeland improvements.
Understanding of Best Management Practices (BMPs) on rangeland and pastureland and how different communities (wetland, riparian, and upland areas) interact.
Recognize different classes of livestock and understand their interaction with wildlife species.
Understanding of the historical use of the land by humans, domestic livestock and wildlife and its effect on the plant community.
Understanding the rights of the private landowner and citizens' rights to public land.