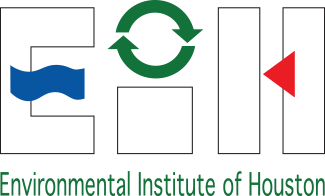 Since 1991, the mission of the Environmental Institute of Houston at University of Houston-Clear Lake has been to advance understanding of the environment through interdisciplinary research, education, and outreach
The Environmental Institute Houston provides access to environmental information to the university and the community through activities, seminars and presentations that spotlight topics of vital importance to students, citizens, teachers and technical audiences.
Research and Environmental Education
Our research activities focus on water resources, wetlands, fisheries and wildlife conservation management. Institute scientists apply their diverse skills to examine environmental issues statewide and throughout the Gulf of Mexico. They deliver technical and scientific expertise, providing clarity to diverse environmental questions facing our region.
Educating students and community members about the environment is our primary objective. We provide technical assistance and professional development opportunities for educators, emphasizing environmental and science education by offering educator workshops for public and private schools, higher education, nature centers, parks and other environmental education providers. We invite you to learn more about EIH through our outreach programs that include public presentations, educational displays, lay-language reports and environmental data analysis.
Upcoming Events
November 2019
Tuesday, November 5, 9–11 a.m.
Monday, November 11, 6:30–8:30 p.m.
Tuesday, November 12, 9–11 a.m.
Saturday, November 16, 9–10:30 a.m.
Tuesday, November 19, 9–11 a.m.
Monday, November 25–Wednesday, November 27, 8 a.m.–12 p.m.
Tuesday, November 26, 9–11 a.m.
Unversity and EIH offices closed for Thanksgiving
December 2019
Tuesday, December 3, 9–11 a.m.
Monday, December 10, 6:30–8:30 p.m.
Tuesday, December 10, 9–11 a.m.
Tuesday, December 17, 9–11 a.m.
December 23, 2019–January 1, 2020
University and EIH offices closed for winter holiday