Earn a Coveted Degree and Protect Our Natural Resources
As the world's population grows, the rate of ecological damage increases, prompting the need for more qualified professionals with the advanced analytical, technological and research skills needed to protect our environment. University of Houston-Clear Lake's Environmental Science Master of Science will give you the essential training to meet this need and become a sought-after professional in the field. You will gain the opportunity to build upon your pre-existing knowledge and experience as well as learn cutting-edge concepts through rigorous scientific research. You will learn how to preserve natural resources and control biological, chemical and physical agents. Upon graduation, you will be a leader who can create the strategies that can help prevent environmental hazards for humans and other living organisms.
With a master's degree in environmental science, you can refine your skills in helping businesses and organizations prevent further environmental damage. UHCL graduates have interned or found lucrative careers at renowned companies like Clean Harbors, ExxonMobil, BP, Honda, Amazon and Anheuser Busch. Positions range from environmental consultants and officers to water quality scientists and climatologists.
Select a Specialization to Suit Your Interests
Choose between in-person or online courses for the Environmental Science M.S. to best accommodate your schedule. With the in-person option, you must choose one of the following specializations to complete the program:
With the in-person option, you will enjoy instruction by academically advanced professors who are certified in environmental science. You will also benefit from real-world experience, further preparing you for a rewarding career after graduation.
---
Admission Requirements
UHCL's College of Science and Engineering has created a solid foundation of study designed to help you make your educational dreams a reality. Explore the classes you'll need to take for your University of Houston-Clear Lake degree.
Environmental Science M.S.

Admission Deadline

Standard Graduate Admission Deadline

Application

A standard university application is required.

Requirements

A GPA of 3.0 or higher on the applicant's last 60 hours of college credit is preferred, but a somewhat lower GPA may be accepted by some faculty committees, if the other criteria are favorable.
GRE

waived for fall 2021 semester.

A personal statement outlining academic background, academic and career goals, and declaration of a specialization under the Environmental Science degree plan. Two letters of recommendation are suggested, but not required.
Additional Requirements – At least 34 undergraduate credit hours of natural science courses and 6 undergraduate credit hours of math courses prior to admission.
---
Degree Requirements
Get ready to calculate the course load for your education at University of Houston-Clear Lake! Learn more about the courses required to succeed here in the College of Science and Engineering.
Degree Plan
---
Cost Information
Get schooled on the projected costs for tuition, books, supplies and more for your education degree from UHCL.
Tuition and Fees
Net Price Calculator
Fee Schedule Calculator
---
Deadlines for Applying
Graduate Deadlines

Fall

New Degree-Seeking Students - August 1
Former UHCL Students - August 15

Spring

New Degree-Seeking Students - January 5
Former UHCL Students - January 15

Summer

New Degree-Seeking Students - May 1
Former UHCL Students - May 25
Please note, some graduate programs have special deadlines and requirements. For more information go to How to Apply. Check the status of your application online through E-Services using your UHCL student ID.
The UHCL applications is available online through www.applytexas.org. The online application is scheduled to close for Graduate students after the Formal UHCL Student deadline of each semester.
Applying After the Priority Deadline
New, non-degree seeking, and former UHCL students applying after the deadlines above may be considered for admission on a case-by-case basis. Please contact the appropriate graduate enrollment counselor for more information. A $50.00 Late Registration Fee or $50.00 Late Payment may apply.
Review the UHCL Academic Calendar for registration and payment dates and deadlines.
International Deadlines

Fall

Priority – March 1
Final – June 1

Spring

Priority – August 1
Final – November 1

Summer*

Priority – February 1
Final – April 20
Students interested in qualifying for scholarships &/or applying for visas outside the U.S. should apply and submit the application documents/test scores by the priority deadline
*International freshmen applicants will not be accepted for Summer semester.
---
Locations
UHCL Online
UHCL Online
Bayou Building, Room 1406
2700 Bay Area Blvd
Houston, TX 77058
Phone: 281-212-1611
Make the most of a hectic schedule and study from home or the office through UHCL Online, offering the same level of excellence for more than 20 undergraduate, graduate and certificate programs.
---
Environmental Science M.S. Faculty
George Guillen
George Guillen
Executive Director of Environmental Institute of Houston and Professor of Biology and Environmental Science ,

Contact number: 281-283-3950
Email: guillen@uhcl.edu
Office: N116
Cindy Howard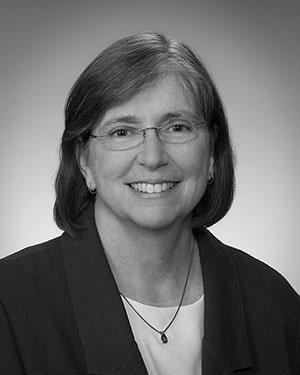 Cynthia L. Howard
Professor of Biology and Environmental Science,
Science and Engineering
Contact number: 281-283-3745
Email: howardc@uhcl.edu
Office: 3525-12
Daniel Imrecke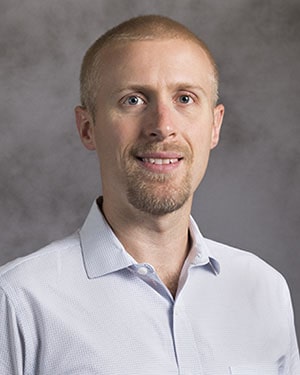 Daniel Imrecke
Associate Professor of Geology and Environmental Science,
Science and Engineering
Contact number: 281-283-3766
Email: imrecke@uhcl.edu
Office: B3531-2
Sachiyo Mukherji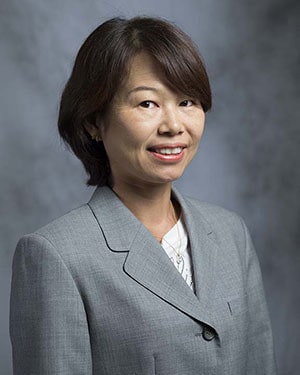 Sachiyo Mukherji
Lecturer of Environmental Chemistry,
Science and Engineering
Contact number: 281-283-3789
Email: Mukherji@uhcl.edu
Office: B3237
Richard Puzdrowski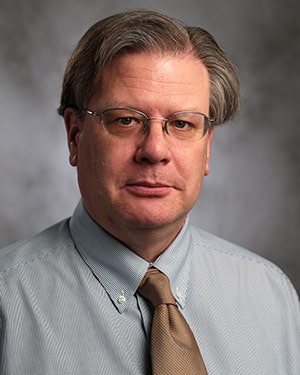 Richard L. Puzdrowski Jr.
Associate Professor of Biology, Biotechnology and Environmental Science; Cooperative Degree Program Advisor; and Department Chair of Biology and Biotechnology ,
Science and Engineering
Contact number: 281-283-3750
Email: puzdrowski@uhcl.edu
Office: B3525- 4
Dongmin Sun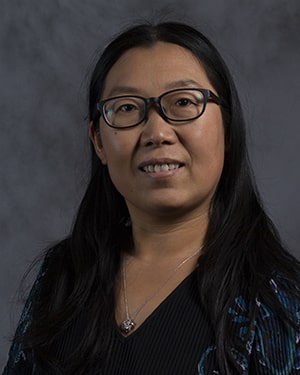 Dongmin Sun
Professor of Environmental Science and Geology,
Science and Engineering
Contact number: 281-283-3787
Email: sundon@uhcl.edu
Office: B3525-10
Carl Zhang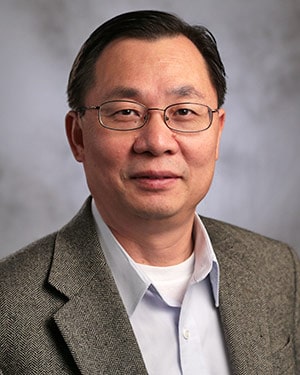 Chunlong (Carl) Zhang
Program Chair of Environmental Science and Professor of Environmental Science, Environmental Chemistry ,
Science and Engineering
Contact number: 281-283-3746
Email: zhang@uhcl.edu
Office: B3531