Environmental Science M.S. with a Specialization in Environmental Geology
Unite Your Love of Environmental Science and Geology
You understand the connection that humans have to the earth and our environment as a whole. At the University of Houston-Clear Lake, you can apply that understanding to a Master of Science in Environmental Science, complete with a Specialization in Environmental Geology. With this degree you will learn to recognize, investigate and analyze environmental problems associated direction with geological concerns. This broad-based curriculum includes courses in remote sensing, ground water hydrology, wetlands and environmental geochemistry.
Learn How to Shape Your World and Your Future
Earning this Specialization in Environmental Geology with your M.S. in Environmental Science can open up a multitude of possibilities. It could deliver enhanced opportunities for further academic success in environmental sciences and occupational health. And since UHCL is close to interesting geological formations, engaging institutions and forward-thinking organizations, your degree will also get you ready to work in either the private sector or the government.

Request InfoHow to ApplyVisitProgram Webpage

---
Admission Requirements
Explore what the future holds for you by attending University of Houston-Clear Lake's College of Science and Engineering. Find out now what it takes to be admitted.

Environmental Science M.S.

Admission Deadline

Standard Graduate Admission Deadline

Application

A standard university application is required.

Requirements

3.0 GPA
GRE optional but encouraged to submit to support application if GPA <3.0.

Target scores minimum 290 total (150 on Quant)

Foundation courses (C or better): Calculus I, Organic Chemistry 1/Lab, Statistics, Physics I and II/Labs
Bachelor Degree in Natural Science or other degree if background includes at least 34 hours of Natural Science and 6 hours of Math
---
Degree Requirements
UHCL's College of Science and Engineering has created a solid foundation of study designed to help you make your educational dreams a reality. Explore the classes you'll need to take for your University of Houston-Clear Lake degree.
Environmental Science, M.S.
---
Cost Information
Crunch the numbers on the costs for a degree from the UHCL College of Science and Engineering.
Tuition and Fees
Fee Schedule Calculator
---
Deadlines for Applying
Graduate Deadlines

Fall

New Degree-Seeking Students - August 1
Returning UHCL Students - August 15

Spring

New Degree-Seeking Students - January 5
Returning UHCL Students - January 15

Summer

New Degree-Seeking Students - May 1
Returning UHCL Students - May 25
Please note, some graduate programs have special deadlines and requirements. For more information, go to How to Apply as a Graduate Student. The online application is scheduled to close for Graduate students after the Formal UHCL Student deadline of each semester.
Applying After the Priority Deadline
New, non-degree seeking, and returning UHCL students applying after the deadlines above may be considered for admission on a case-by-case basis. Please contact the appropriate graduate enrollment counselor for more information. A $50.00 Late Registration Fee or $50.00 Late Payment may apply.
Review the UHCL Academic Calendar for registration and payment dates and deadlines.
International Deadlines

Fall

Spring

Summer*
For more information regarding deferring your application, please visit Deferring International Admission.
Students interested in qualifying for scholarships &/or applying for visas outside the U.S. should apply and submit the application documents/test scores by the priority deadline
*International freshmen applicants will not be accepted for Summer semester.
---
Locations
UHCL Online
UHCL Online
Bayou Building, Room 1406
2700 Bay Area Blvd
Houston, TX 77058
Phone: 281-212-1611
Make the most of a hectic schedule and study from home or the office through UHCL Online, offering the same level of excellence for more than 20 undergraduate, graduate and certificate programs.
---
Environmental Science M.S. with a Specialization in Environmental Geology Faculty
George Guillen
George Guillen
Professor of Environmental Science and Biology and Executive Director: Environmental Institute of Houston ,
Science and Engineering
Contact number: 281-283-3949
Email: guillen@uhcl.edu
Office: N116
Cindy Howard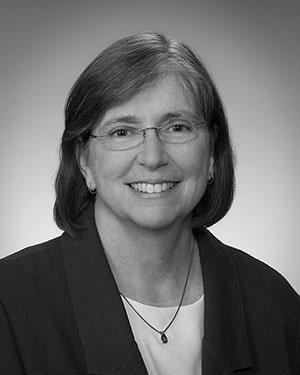 Cynthia L. Howard
Department Chair of Environmental Sciences and Professor of Biology and Environmental Science ,
Science and Engineering
Contact number: 281-283-3745
Email: howard@uhcl.edu
Office: 3525-12
Daniel Imrecke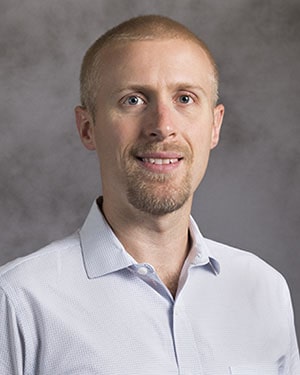 Daniel Imrecke
Associate Professor of Geology and Environmental Science,
Science and Engineering
Contact number: 281-283-3766
Email: imrecke@uhcl.edu
Office: B3531-2
Sachiyo Mukherji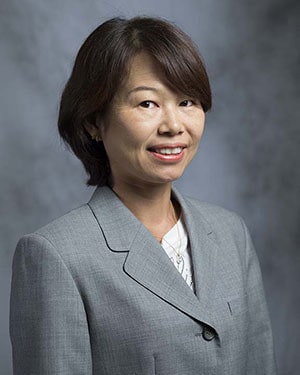 Sachiyo Mukherji
Lecturer of Environmental Chemistry,
Science and Engineering
Contact number: 281-283-3789
Email: Mukherji@uhcl.edu
Office: B3237
Dongmin Sun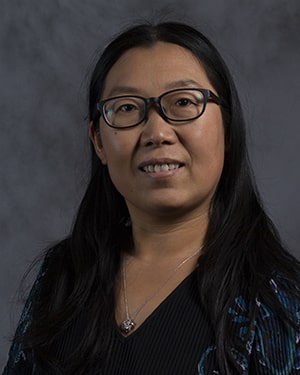 Dongmin Sun
Professor of Environmental Science and Geology,
Science and Engineering
Contact number: 281-283-3787
Email: sundon@uhcl.edu
Office: B3525-10
Carl Zhang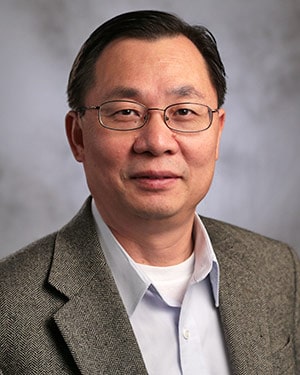 Chunlong (Carl) Zhang
Program Chair of Environmental Science and Professor of Environmental Science, Environmental Chemistry ,
Science and Engineering
Contact number: 281-283-3746
Email: zhang@uhcl.edu
Office: B3531