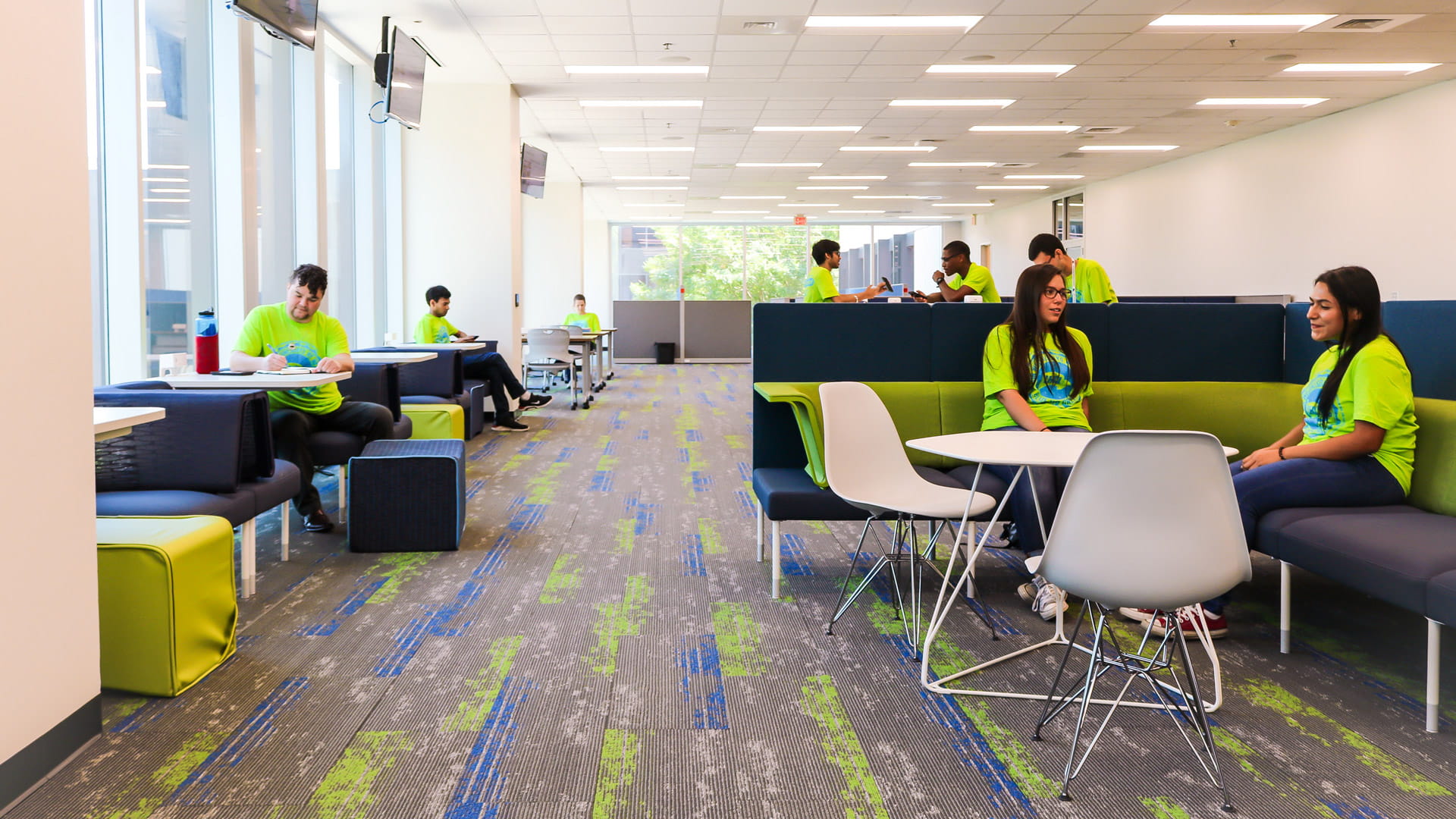 The Student Organization Center and Lounge (SOCAL) is located on the second floor of the Student Services Classroom Building (SSCB Room 2.103). This facility encourages student involvement with registered student organizations (RSOs) and provides social spaces for entertainment and community building.
Guidelines
All who enter the space must abide by the UHCL Code of Conduct.
The Office of Student Involvement and Leadership oversees the facility. SOCAL was created to encourage social noises and music, which could carry throughout the facility from time to time. There are a variety of student study spaces throughout campus that support more quiet settings.
If you have any questions, please contact Student Involvement and Leadership at SSCB 1.204 or via email getinvolved@uhcl.edu.