Help Others in Your Community
Serve the community and help make the world a better place while studying at University of Houston-Clear Lake. You can enhance your personal and academic development by discovering a new interest, pursuing a passion, or uncovering your leadership potential. By participating in one of UH-Clear Lake's many community service opportunities, you can get on the path toward a lifetime of civic engagement and leadership in your chosen career.
Community is not only the area you live in, it can be a social group, your university, and you're even a part of the global community! Join your communities and be active and engaged. Whether it's volunteering to help those in need, learning about another culture, or voting in your local and larger elections, there are many ways to be involved in the community.
Community Service Civic Engagement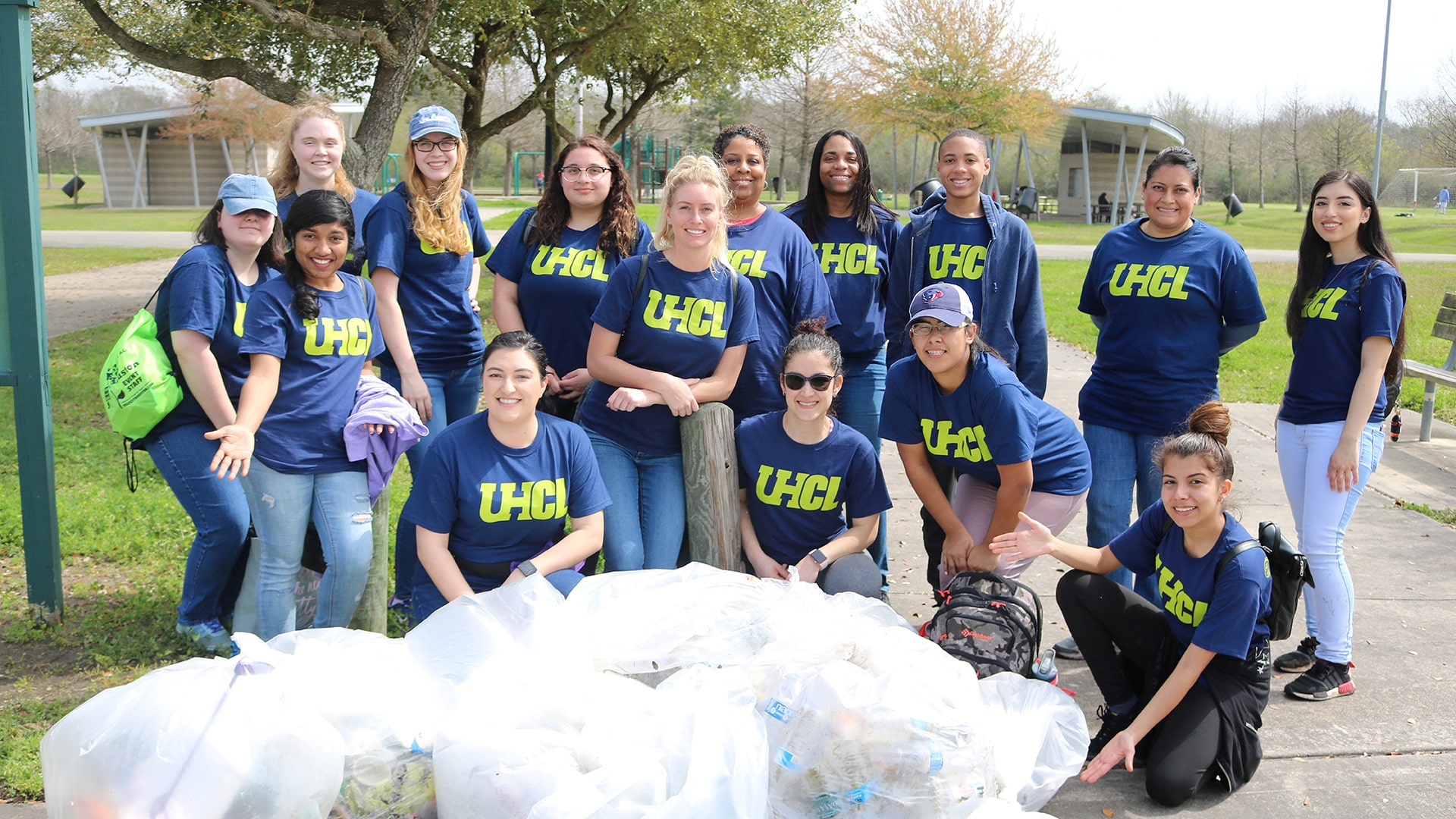 Questions?
If you'd like to learn more about how you can help in the community with UHCL students, faculty and staff, email serve@uhcl.edu.