Help Others in Your Community
Serve the community and help make the world a better place while studying at University of Houston-Clear Lake. You can enhance your personal and academic development by discovering a new interest, pursuing a passion, or uncovering your leadership potential. By participating in one of UH-Clear Lake's many community service opportunities, you can get on the path toward a lifetime of civic engagement and leadership in your chosen career.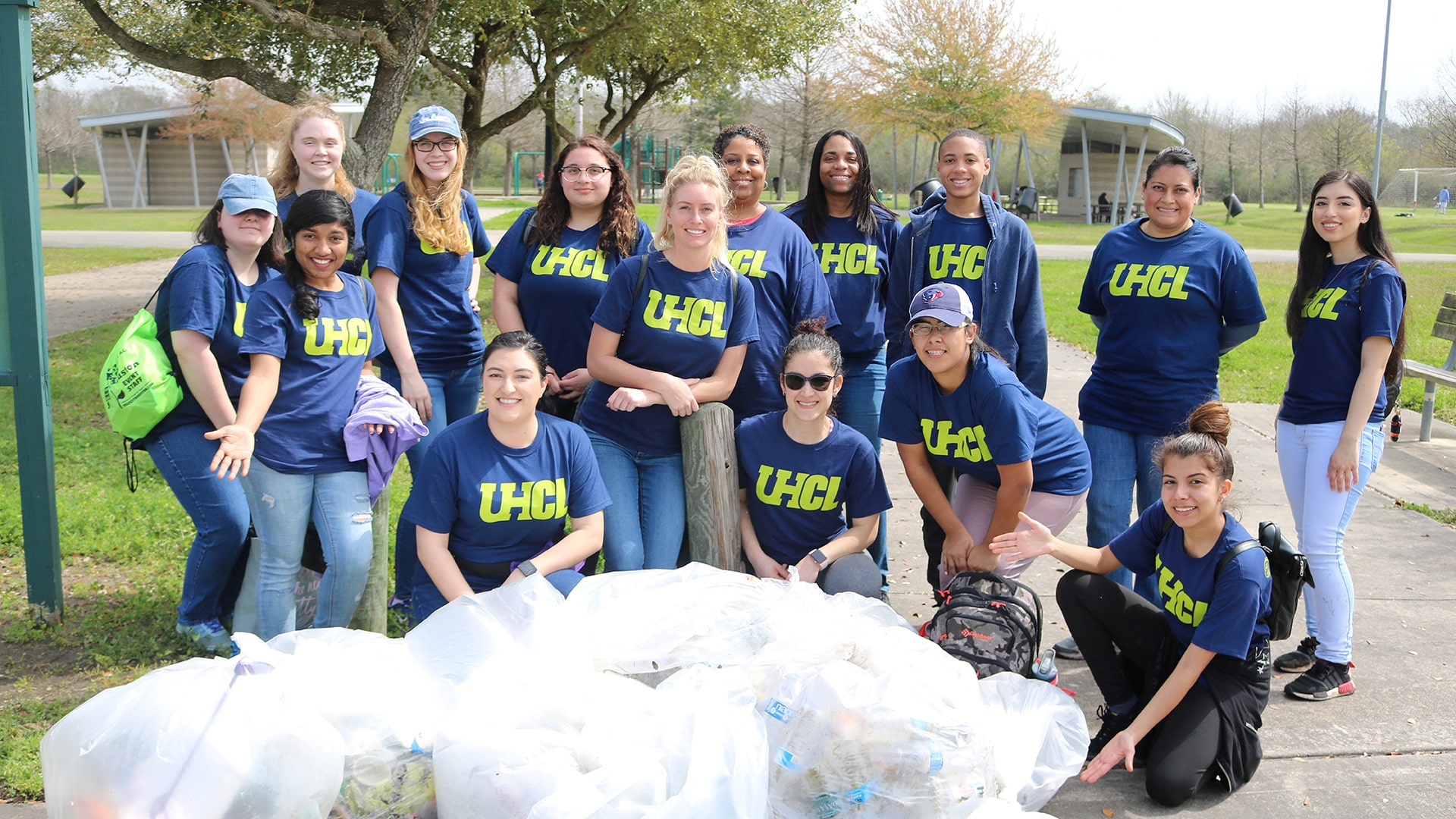 Student Organization Opportunities
If you're interested in giving back to the community with a student organization, consider one of the following groups: Hawks 4 Community, Habitat for Humanity, and Clean Up Your Act. Visit UHCL Get Involved to learn more about these community-based opportunities.
Community Service Connection
The annual UHCL Community Service Connection gives you the opportunity to engage with local non-profit organizations and find out how you can volunteer. This would be a great opportunity if you're seeking:
A service project for a class.
Service projects for a student organization.
Personal community engagement opportunities.
Ways to give back to the community.
The Big Event
The Big Event is the largest one-day, student-run service project in the nation, held every March with the message and mission of simply saying "thank you." Through this annual community service opportunity, students, faculty, staff, alumni and community members show their appreciation to the community by completing service projects around the Houston metropolitan area. The purpose of UHCL's Big Event is to give participants opportunities to develop a heart for servant leadership. We hope you'll join us at the next Big Event!
Questions?
If you'd like to learn more about how you can help in the community with UHCL students, faculty and staff, email getinvolved@uhcl.edu.