Center for Faculty Development Awards
Due to COVID-19, we did not hold an award ceremony in Spring 2020 and plan to hold our next one in January 2021.
On May 2, 2019, UHCL faculty were honored at the Center for Faculty Development Awards. These awards are held annually by the Center to promote and sustain a campus culture that values intellectual inquiry, scholarship, and creative engagement. Here are the winners for the 2018-19 academic year at UHCL, as well as a list of faculty honored for teaching over 1000, 2500, and 5000 students during their time here at our university!
---
New Faculty Awards
Recognizing new faculty who have performed at a very high level on either teaching, research, or service before they apply for promotion.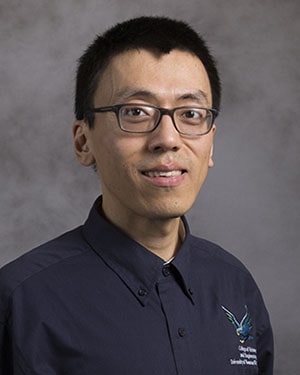 Xiaojun "Gene" Shan
Teaching Award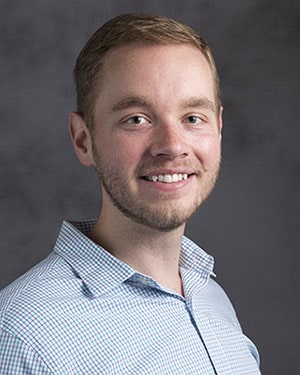 Ryan Marek
Research Award
Service Award – no nominations received
Texas Research & Scholarship Award
Recognizing faculty for high level of scholarship on topics concerning the state of Texas.
Co-Winners
A closer look at the effects of restoration design on biologic function in restored estuarine wetlands: A case study in Galveston Bay, Texas - Cindy Howard
Surviving the storm: Avoidant coping, helping behavior, resilience and affective symptoms around a major hurricane-flood - Steven Bistricky, Heather Kanenberg, Sara Elkins, Mary Short
Instructional Innovation Award
Recognizing faculty who stimulate a spirit of experimentation and creativity in trying out new ideas to enhance teaching and learning in specific, practical, and generalizable ways.
Using Interactive Video Modules for Delivering Online Instruction – Silvana Chambers
Honorable Mentions:
Turning Pedagogical Conversations about Critical Thinking and Ethical Commitment in Core United States History Courses - Anne Gessler and Barbara Hales
Innovative Teaching Agile Software Development - Soma Datta
"Go to 11" Award
Awarded to faculty who earned 11 or more credits for activities sponsored by the Center for Faculty Development.
2018-2019 Recipients
Carol Carman
Tom Cothern
Soma Datta
Kent Divoll
David Garrison
Anne Gessler
Pilar Goyarzu
Youssef Hamidi
Mary Hedengren
Angela Howard
Lorie Jacobs
Lisa Jones
Angela Kelling
Anna Klyueva
Isabelle Kusters
Michael LaMontagne
Renee Lastrapes
Amy Lucas
Samina Masood
Janice Newsum
Lynn Place
Wanalee Romero
Christal Seahorn
Lory Santiago-Vasquez
Xiaojun "Gene" Shan
Donna Stringer
Brian Wasko
Christine Walther
Sandra Watson
Jeffrey Whitworth
Omah Williams-Duncan
Number of Students Taught
Honoring faculty members who have taught 1,000, 2,500, and 5,000 students since their hire date at UHCL. The faculty listed below achieved this milestone at the last award ceremony.
Faculty Who Have Taught 5,000+ Students
Philip Decker
Frank Matthews
Mike McMullen
Richard Puzdrowski
Naveed Saleem
L. Jean Walker
Kevin Wooten
Faculty Who Have Taught 2,500+ Students
Caroline Crawford
Rebecca Huss-Keeler
Alexandra MacDermott
Timothy Michael
Haeyoung Shin
Daniel Silvermintz
Faculty Who Have Taught 1,000+ Students
Ahmed Abukmail
Susan Basso McCauley
Michael Clody
Sarah Costello
Deborah Griffin
Daniel Haworth
Vanessa Johnson
Charles Philips, Jr.
Desdamona Rios
Christal Seahorn
CFD Staff Appreciation Award
Awarded annually to a distinguished staff member who has shown outstanding excellence and superior performance to assist the Center for Faculty Development accomplish goals throughout the year.
Jennifer Willis-Opalenik, Instructional Designer III
For more faculty highlights and recognition, please go to the university page highlight faculty.