Center for Faculty Development Awards
During the week of February 8-12, 2021, UHCL faculty will be honored during Faculty Development Week. These awards are held annually by the Center to promote and sustain a campus culture that values intellectual inquiry, scholarship, and creative engagement. Here are the winners for the 2019-2020 academic year at UHCL, as well as a list of faculty honored for teaching over 1000, 2500, and 5000 students during their time here at our university!
---
New Faculty Awards
Recognizing new faculty who have performed at a very high level on either teaching, research, or service before they apply for promotion.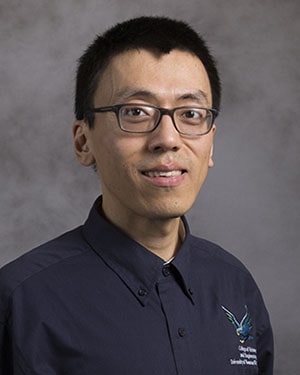 Xiaojun "Gene" Shan
Teaching Award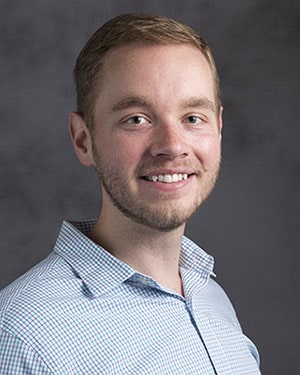 Ryan Marek
Research Award
Service Award – no nominations received
Texas Research & Scholarship Award
Recognizing faculty for high level of scholarship on topics concerning the state of Texas.
Co-Winners
A closer look at the effects of restoration design on biologic function in restored estuarine wetlands: A case study in Galveston Bay, Texas - Cindy Howard
Surviving the storm: Avoidant coping, helping behavior, resilience and affective symptoms around a major hurricane-flood - Steven Bistricky, Heather Kanenberg, Sara Elkins, Mary Short
Instructional Innovation Award
Recognizing faculty who stimulate a spirit of experimentation and creativity in trying out new ideas to enhance teaching and learning in specific, practical, and generalizable ways.
Using Interactive Video Modules for Delivering Online Instruction – Silvana Chambers
Honorable Mentions:
Turning Pedagogical Conversations about Critical Thinking and Ethical Commitment in Core United States History Courses - Anne Gessler and Barbara Hales
Innovative Teaching Agile Software Development - Soma Datta
"Go to 11" Award
Awarded to faculty who earned 11 or more credits for activities sponsored by the Center for Faculty Development.
2019-2020 Recipients
Mary "Femi" Ayadi
Amber Brown
Carol Carman
Soma Datta
Julianna Dean
Kent Divoll
Leslie Gauna-Gago
Anne Gessler
Youssef Hamidi
Rebecca Huss-Keeler
Neeta Jambhekar
Lisa Jones
Angela Kelling
Anna Klyueva
Amy Lucas
Samina Masood
Pilar Goyarzu
Janice Newsum
Lory Santiago-Vázquez
Xiaojun "Gene" Shan
Joyce Taylor
Christine Walther
Omah Williams-Duncan
Jennifer Willis-Opalenik
Number of Students Taught
Honoring faculty members who have taught 1,000, 2,500, and 5,000 students since their hire date at UHCL. The faculty listed below achieved this milestone at the last award ceremony.
Faculty Who Have Taught 5,000+ Students
Faculty Who Have Taught 2,500+ Students
Hisham Al-Mubaid
Jason Bentley
Ashish Chandra
Debra Clark
Maria Curtis
Hui Du
Robert Easley
Pilar Goyarzu
Hakduran Koc
Stuart Larson
Constance Lehmann
Yingfu Li
Jack Lu
Ivelina Pavlova-Stout
Mohammad Rashid
Douglas Steel
Dongmin Sun
Troy Voelker
Christopher Ward
Sadhana Weerasinghe
Chunlong Zhang
Faculty Who Have Taught 1,000+ Students
Anne Anders
Jennifer Arney
Andrea Baldwin
Elizabeth Beavers
James Boler
Denise Bowman
Thomas Dillon
Neal Dugre
Cynde Ferris
Leticia "Tish" French
Jennifer Fritz
David Garrison
Anne Gessler
Stephen Gruber
Ching Gu
Laura Guerrero
Md Rajib Hasan
Michael Heerey
Daniel Imrecke
Lisa Lacher
Sarah Lechago
Dorothea Lerman
Jiang Lu
Joan Mauldin
Beth Merfish
Shanshan Pan
Michelle Peters
Eleanor Place
Pamela Potter
Roberta Raymond
Curtis Rice
Teresa Rivas
Wanalee Romero
Amanda Schoolcraft
Debra Shulsky
Donna Stringer
Shreerekha Subramanian
Nanfei Sun
Ishaq Unwala
Christine Walther
Paul Withey
Dawit Woldu
Michael Wu
Se-Hyoung Yi
ACUE (Association of College & University Educators)
Faculty complete a series of modules on effective teaching
2019-2020
Pilar Goyarzu
Jennifer Willis-Opalenik
Active Learning
M. Femi Ayadi
Amber Brown
Maria Curtis
Soma Datta
Nancy Devino
Linsey Ford
Rebecca Huss-Keeler
Neeta Jambhekar
Lisa Lacher
Dolly Liburd
Creating an Inclusive & Supportive Online Learning Environment
Yvette Bendeck
Codi Freeman
Anne Gessler
Laura Guerrero
Youssef Hamidi
Mary Hedengren
Beth Hentges
Neeta Jambhekar
Heather Kanenberg
Angela Kelling
Writing Focused Faculty
Faculty complete an intensive workshop series on improving student writing
Soma Datta
Leslie Gauna
Anne Gessler
Lorie Jacobs
Angela Kelling
Anna Klyueva
CFD Fellowship
Faculty receive time and funds to gain expertise, create programming, and advocate for instructional change.
2019-2020
Lorie Jacobs
Writing Across the Disciplines at UHCL
2020-2021
Lorie Jacobs
The Writing Intensive Course Initiative
CFD Staff Appreciation Award
Awarded annually to a distinguished staff member who has shown outstanding excellence and superior performance to assist the Center for Faculty Development accomplish goals throughout the year.
Jennifer Willis-Opalenik, Instructional Designer III
Community of Practice Leaders
Recognizing faculty for leading a faculty community of practice
Ahmed Abukmail
Comeka Anderson Diaz
Maria Curtis
Chloé Diepenbrock
Sara Elkins
Leticia French
Mary Hedengren
Angela Kelling
Amy Lucas
Desdamona Rios
College Cup
Award annually to a UHCL college with the highest faculty participation in Center for Faculty Development activities
College of Education
For more faculty highlights and recognition, please go to the university page highlight faculty.