News and Events
Current and Upcoming Events
Plastic Film Recycling Program
Ongoing
The ECO Committee is excited to continue supporting the Plastic Film Recycling Program to help spread awareness on how, why, and where to properly recycle plastic film. These materials are not typically accepted by curbside carts or single stream programs because they must be recycled separately from other recyclables. By engaging in this program, UHCL and the surrounding community will make positive environmental, social, economic, and educational sustainability impacts by diverting these materials from landfills.
Plastic Film Collection
Tuesdays | 11 am-12 pm
Help collect and sort plastic film on campus. Visit seven plastic film collection bins located in the Bayou and STEM buildings, Campus and Wellness Center, Delta building, and SSCB.
Prairie Tuesdays
Tuesdays | 9–11 am
NOA 1 - Environmental Institute of Houston
Volunteer opportunity with EIH at UHCL next to the Rec Center parking lot. Help with planting and maintenance of native Texas prairie plants to help the environment. What to bring: reusable water bottle, hat, gloves, sturdy shoes, and clothes that can get dirty.
UHCL Habitat Restoration Project Work Days
Tuesdays and Thursdays | 1–3 pm
UHCL Nature Trail Parking Lot
Starting February 7, there will be a volunteer work day to be a part of the UHCL Habitat Restoration Project Phase II every Tuesday and Thursday from 1–3 pm. Last year, EJA assisted the Environmental Institute of Houston (EIH) in restoring three acres of Gulf Coast Prairie habitat, one of the most endangered ecosystems in Texas, with less than 1% of the original habitat remaining today. By restoring this habitat on campus, we are making our campus more sustainable and resilient to flooding, as well as supporting a biodiverse that bolsters pollinator species and sequestering pounds of atmospheric carbon into the soil. When volunteering for the UHCL Habitat Restoration Project Workdays, we ask our volunteers to wear clothes and shoes/boots they are willing to get dirty, to wear a hat, and bring a water bottle. We will supply tools and gloves. See the campus map for directions to the UHCL Nature Trail parking lot.
Campus Map & Directions to Nature Trail
---
News
Environmental Science student received a UHCL sustainability mini-grant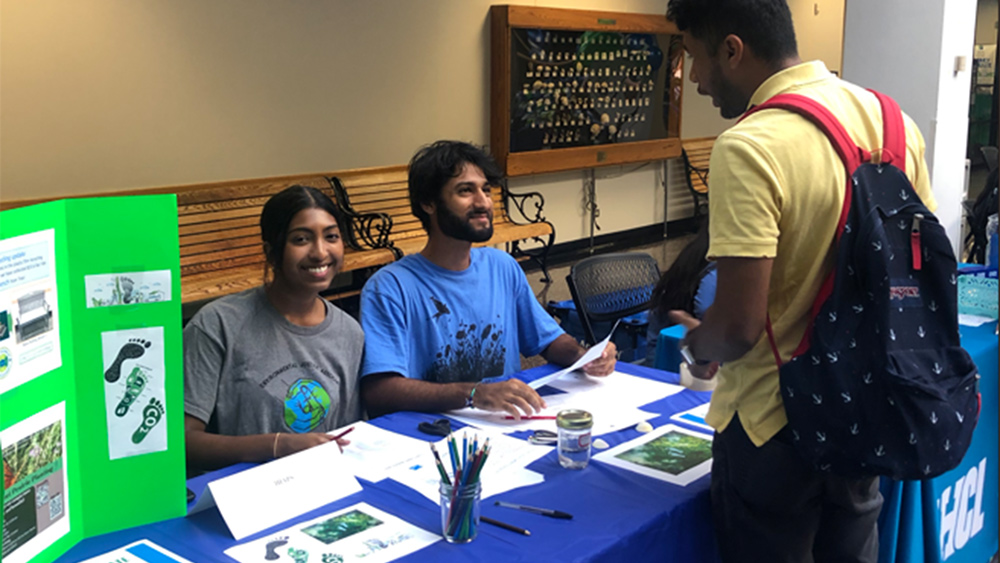 December 2022 - Faisal Syed, a senior undergraduate student majoring in Environmental Chemistry, received a $500 research grant to explore the effects of indoor plants on mental health at the campus.
Student org's initiative prompts restoration project on UHCL campus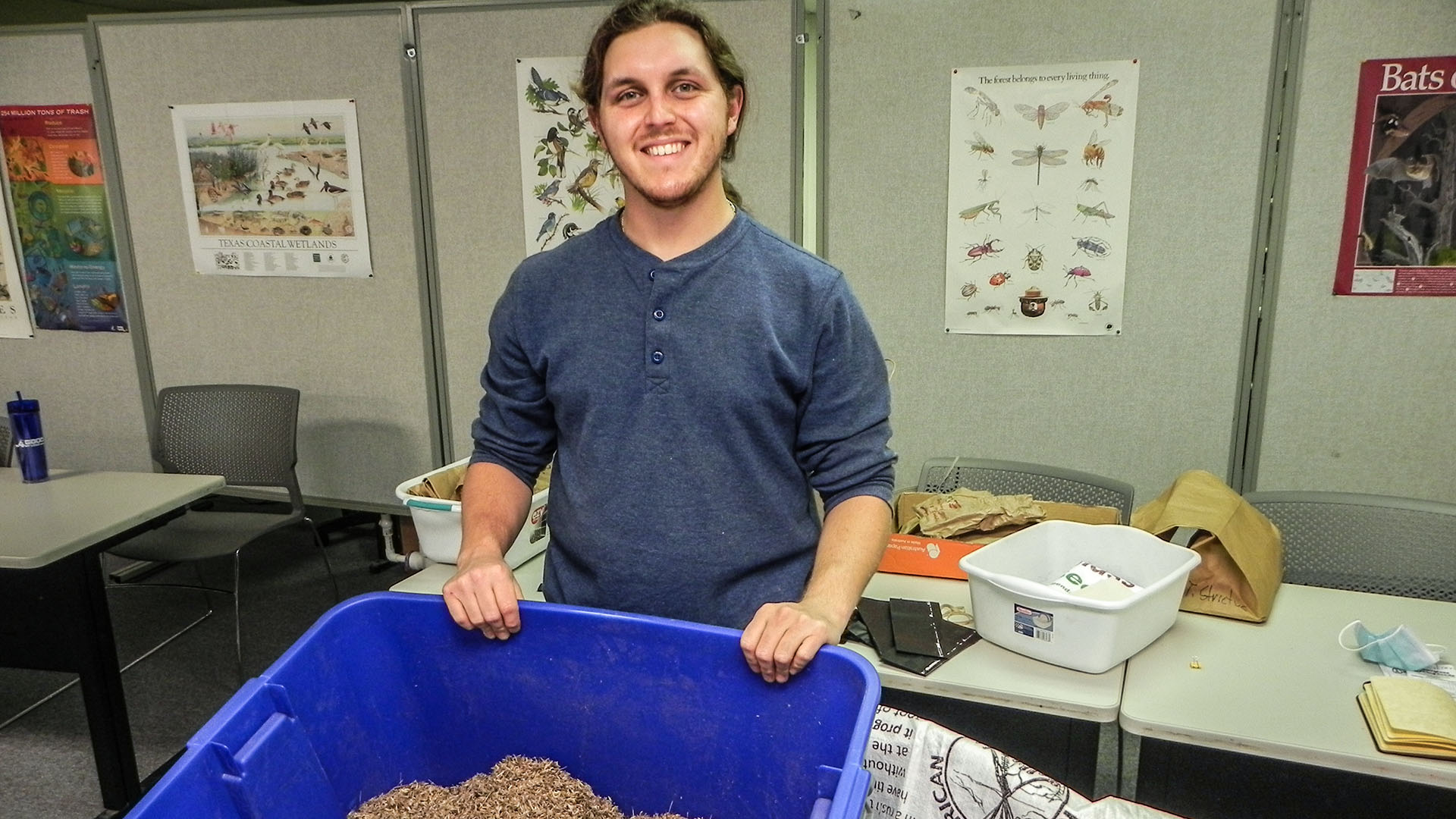 April 2022 - The Environmental Justice Association created a plan to bring a "pocket prairie," to campus.