Leadership Workshop Series
Want to Develop Your Leadership Skills?
The Leadership Workshop Series is designed to give UHCL students a chance to explore, engage and delve into different concepts of leadership in an interactive series of workshops. Each semester, you can choose from a variety of workshops to grow as an individual leader or to grow your student organization.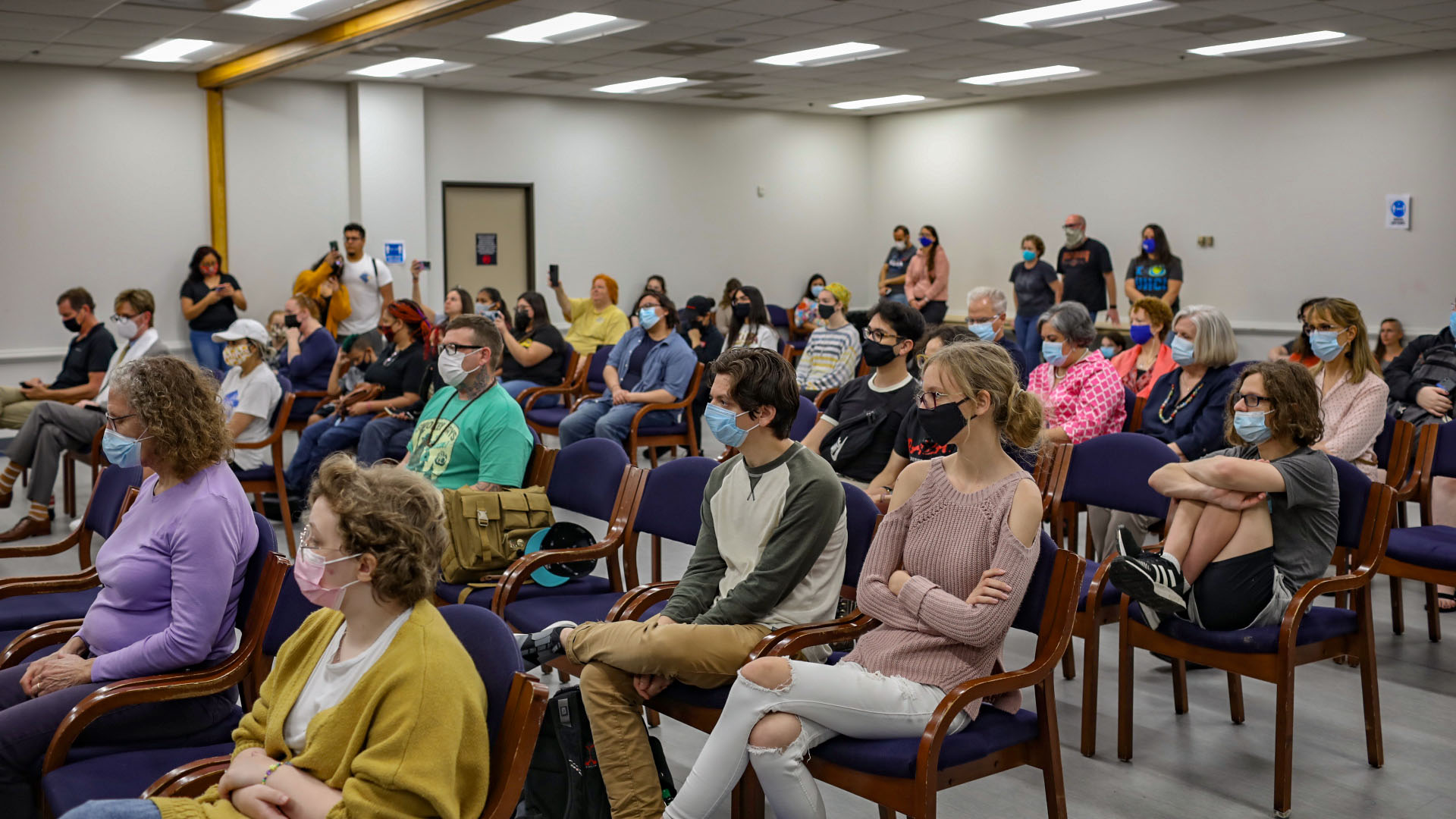 Spring 2023 Leadership Workshop Offerings
---
Communicating In & Out of Your Organization
Monday, Jan. 30 | 1 - 2 p.m.
Location: Student Organization Center & Lounge (SOCAL), SSCB 2.103.02
Presented by: Ana Martinez & Marylin Rodriguez, Student Involvement and Leadership
Effective communication is essential to develop a successful team! Come Join us in a workshop where you will learn how to effectively communicate with your team and how to navigate conflict when it arises.
---
The Do's and Dont's of Club Life: Confessions of a Real Life Club Advisor!
Wednesday, Feb. 8 | 1 - 2 p.m.
Location: Bayou Building, 1435
Presented by: Dr. Jorge T. Tennin, Student Success Center
This workshop will cover the very essence of why being a part of a student organization is tremendously important on campus and the importance of having a sense of belonging while attending a university. It will give insights on how to approach your advisor and build a productive relationship, which in turn will build a healthy club
---
Student Organization Fundraising
Monday, Feb. 20 | Noon - 1 p.m.
Location: Bayou Building, 1435
Presented by: Richard Zalesack, University Advancement
Funding is crucial for any organization and—unfortunately—fundraising can seem like a daunting task. On first consideration, we may feel awkward about asking others for money. Apprehensive questions naturally come to mind. "How do I word the presentation and ask for a gift?" "What if the prospective donor says no to my request?" Fundraising becomes much easier if we view it from a proper, full perspective. It is only one part of the larger, very fulfilling process of advancing the important work of our organizations. In this session, we will look at that process and the place of fundraising in it. We will also consider how to make an appeal and answer likely responses.
---
Empowering Leaders to Build Beyond
Monday, Feb. 27 | Noon - 1 p.m.
Location: Student Organization Center & Lounge (SOCAL), SSCB 2.103.02
Presented by: Falisha Lehman & Kailey Jaramillo, Student Involvement and Leadership
Student leaders are invited to an informational workshop to investigate ways to enhance their RSO experience by actively participating in Heart of a Hawk (HOH), a one-of-a-kind friendly competition at UHCL with opportunities to earn points throughout the academic year. Students will have an opportunity to ask logistical questions about the competition, learn strategies for encouraging active participation in a Registered Student Organization (RSO), as well as methods for engaging and motivating other student members. Join us to ensure your RSO is on the right path towards earning the 2023 HOH Championship Cup at the Annual Student Leadership Banquet. Students will also receive guidance on the nomination process for the 2023 Student Leadership Banquet Awards, which will individually honor several deserving student leaders and various RSO's, each of whom exemplify dedication to enhancing the student experience for all HAWKS. Student leaders are honored annually during the Student Leadership Banquet for their impact on campus, exceptional commitment and their dedication to the goals of their organizations. Do you have an outstanding student leader within your organization that you want to nominate for recognition at the Student Leadership Banquet in 2023? Has your organization made an impact on campus that you think is deserving of recognition? We want to hear from you directly about the student leaders and student organizations dedicated to the mission of their organizations making a difference on campus! We look forward to having you in attendance and empowering you to go beyond!
---
Writing Your Story: A Workshop on Career Exploration
Friday, March 10 | 3 - 4 p.m.
Location: Bayou Building, 1435
Presented by: Cory McGregory, Career Services
This workshop will encourage students to take ownership on the career exploration and development process in writing their story. The workshop will cover domains that lend themselves to picking a career, such as: personality, interests, values, and will showcase reliable FREE online resources to research accurate occupational information.
---
Mindfulness
Thursday, April 6 | 4 - 5 p.m.
Location: Bayou Building, 1435
Presented by: Jennifer Shub, Counseling Services
You may have heard of it, or not, but what really is mindfulness? In this workshop, we will discuss the basics of mindfulness and consider how to apply it in our lives.
---
Choose Your Adventure: How to Build Your Path to a Career in STEM
Thursday, April 20 | 2:30 - 3:30 p.m.
Location: Bayou Building, 1435
Presented by: Andrea Alvarado, Pathways to STEM Careers
So, you want a career in STEM? Research shows these careers tend to be more stable and experience lower levels of unemployment and higher salaries relative to non-STEM jobs. Furthermore, employment opportunities are expected to grow at a faster rate than non-STEM jobs. As a student at a Hispanic Serving Institution in the fourth largest city in the U.S., the local opportunities to pursue a career in STEM are endless: from our neighbors at NASA and Boeing, to the Texas Medical Center, down to the waters of Galveston island, and everything in-between, there is a place just for you! Join Andrea and learn about strategically using resources to explore careers, how to identify opportunities that will provide you with experience and build your resume, and hear from current students in the Pathways to STEM Careers program on how they chose their own paths and what they plan to do next.
---
You will need to RSVP to each Leadership Workshop that you would like to attend.
Any individual needing a special accommodation to attend this event or utilize these services should contact the Office of Student Involvement and Leadership at 281-283-2560 or getinvolved@uhcl.edu one week prior to the event.