Hawk Leadership Institute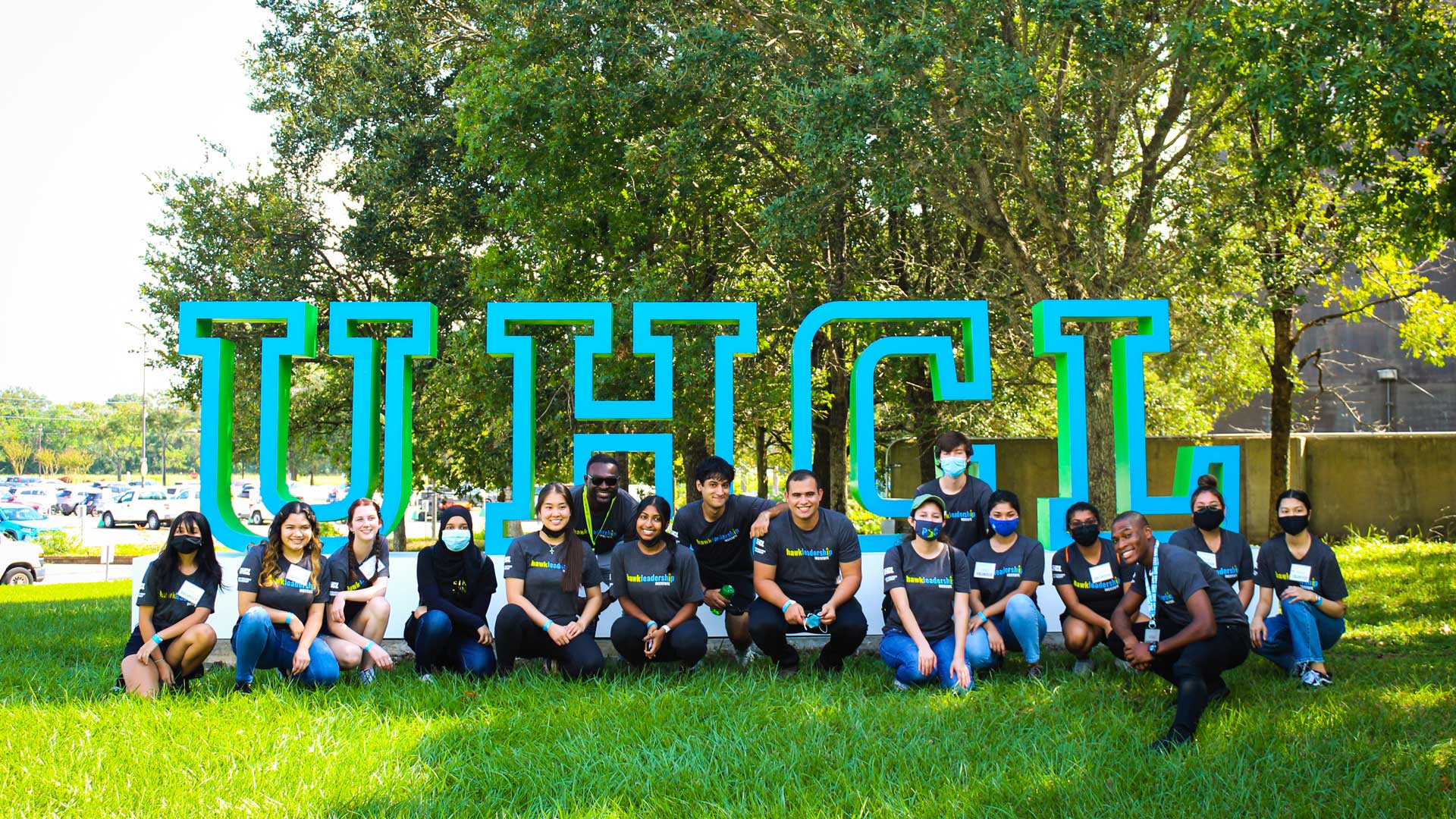 Overview
The Hawk Leadership Institute (HLI) is a unique learner-focused learning community for incoming first-year students at UHCL. Through exciting and interactive workshops, retreats, and supportive peer teams, you can gain hands-on experience in a learner-focused environment to learn how to implement exemplary leadership. Guided activities help you recognize and/or clarify your values and better understand how you interact within diverse contexts; creating inclusive community and well-rounded individuals who contribute to our global society.
You will also learn about your strengths, effective teamwork, and how to succeed in and outside of the classroom and in your future career. Through networking with other leaders on and off campus, you have access to campus leadership roles and opportunities to positively influence your community; helping to build a community of trusted individuals who foster the growth and well-being of the communities they serve. As an HLI student, you'll gain the leadership edge to help you succeed in college and beyond as continue on your leadership path as an agent of change in your field.
Program
Year One
Year one explores the following concepts:
Foundations of leadership
Leadership theory exploration
The relational leadership model
Potential for leadership—understanding yourself, understanding others, and leading with integrity
Year Two
Year two explores the following concepts:
Practicing leadership in communities
Interacting in teams and groups
Understanding and renewing complex organizations
Using leadership positions to make a difference—understanding the importance of change and implementing strategies of change.
Requirements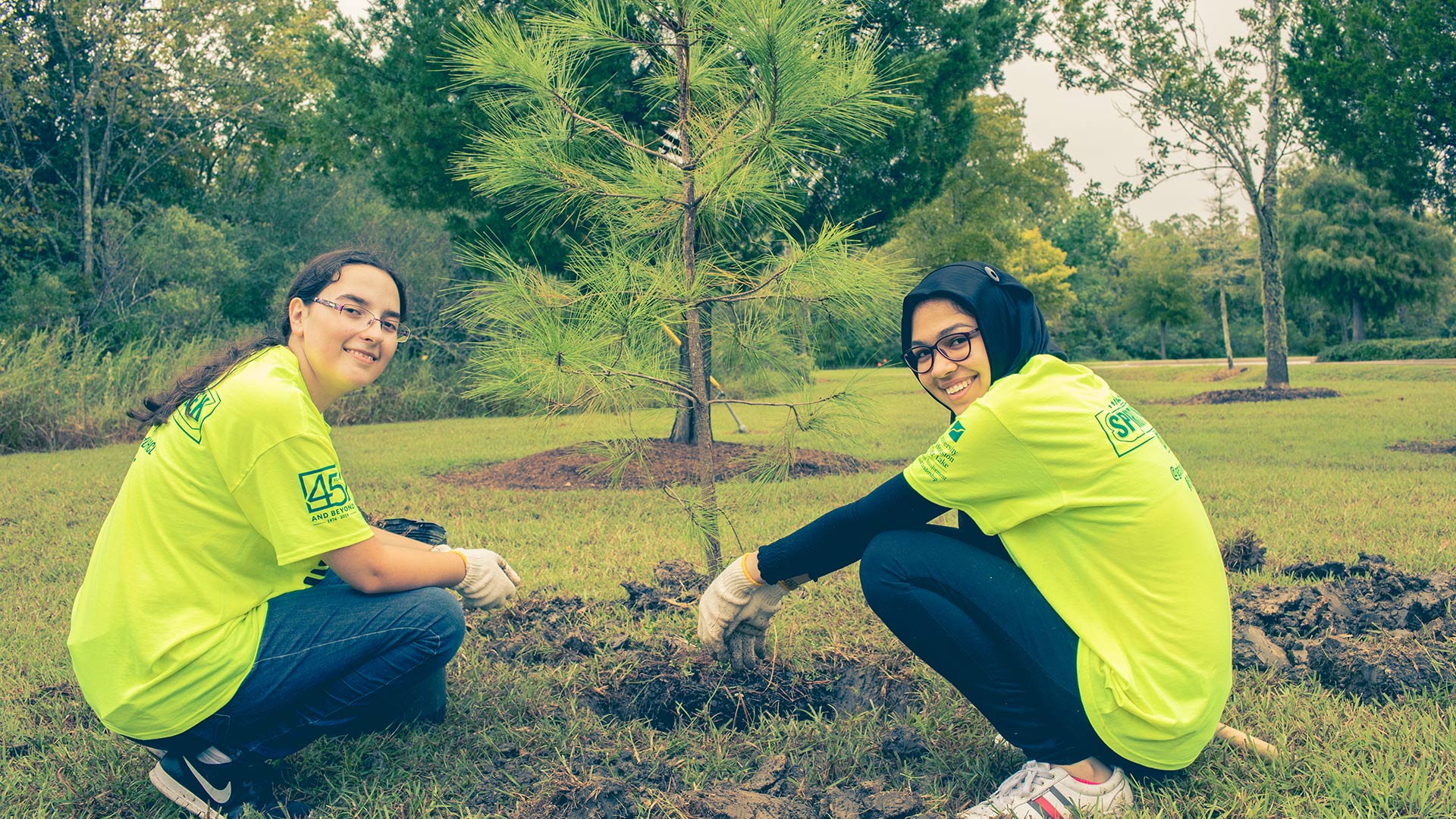 The Hawk Leadership Institute is a one-year program for first-year freshman students with the option to continue into the second year of the program.
All participants must maintain at least a 2.5 grade point average while in the program.
If your GPA drops below the 2.5 requirement; you will be required to meet with the HLI facilitator and schedule appointments with the Student Success Center. Should your grades not improve by the second semester; you will not be permitted to return to HLI so that you can focus on your grades.
Meet with your Peer Mentor at least twice a semester.
Be actively engaged on messaging platform designated by the facilitator.
HLI students are required to join and maintain membership in one (1) Registered Student Organization.
The following events must be attended by all Hawk Leadership Institute participants:
Fall 2023:
UHCL Cares Day (Oct. 13, 2023)
Annual Student Leadership & Career Development Conference (November 4, 2023)
Peer Mentor Group Service Project (TBD by Peer Mentor)
1 Office of Student Involvement and Leadership Event
1 Leadership Workshop Series workshop
Student Etiquette Dinner - Second Year Students Only (October 15, 2023)
Spring 2024:
Martin Luther King Jr. Day of Service (January 19, 2023)
The Big Event (March 2, 2023)
1 Office of Student Involvement and Leadership Event
1 Leadership Workshop Series workshop
Hawk Leadership Credo Presentations
Each Spring semester, the Hawk Leadership Institute participants showcase their growth over the past year through a credo presentation showcase.
First year students present on their growth as leaders through their first year; highlighting their leadership strengths and the program's impact on their leadership development.
Second year students showcase their year-long leadership capstone experience,and highlighting a community issue they were passionate about addressing. Topics can range from food insecurity impacting the greater Houston area to poverty and homelessness. The students present on their coordinated efforts to tackle the issue through service projects and other methods. Lastly, students discuss their growth throughout the HLI experience.
Alumni Testimonials
---
"The Hawk Leadership Institute [...] helped me find and build connections around campus and to get involved with an amazing group of peers." - Areeba Imran, Hawk Leadership Institute Participant
---
"Through the Hawk Leadership Institute, I discovered the knowledge and self-confidence that I needed to be a leader. Through my involvement in this leadership program, I made a family away from home.
"Had I not joined the Hawk Leadership Institute, I do not think I would have been very involved or have a memorable experience during my college career." - Sam Alexander, Hawk Leadership Institute Participant
---