Hawk Launch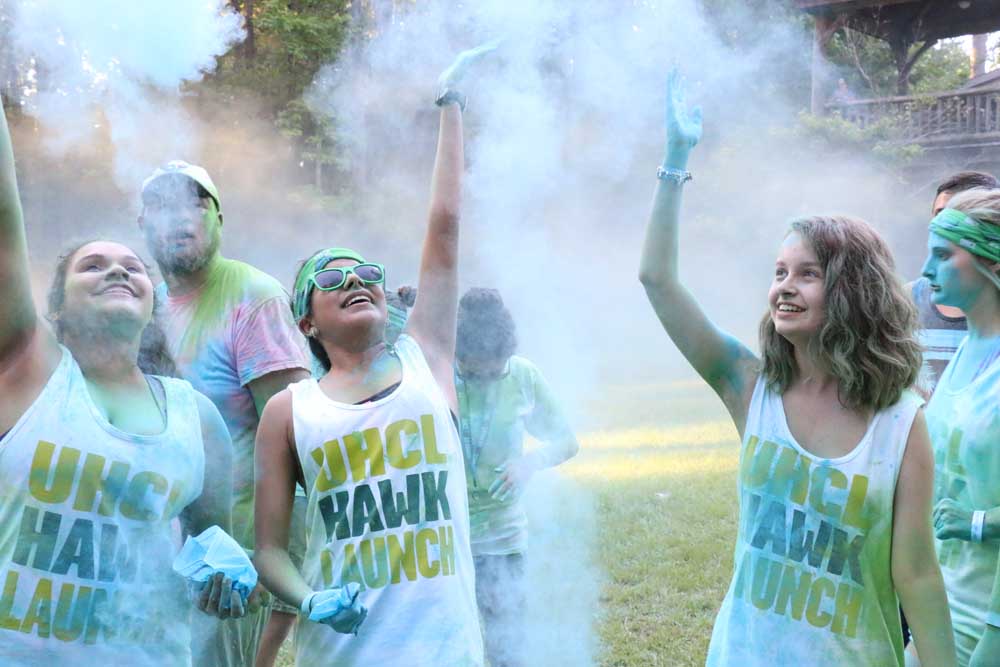 Hawk Launch
Hawk Launch will not be occurring this summer. We hope to bring the program back in 2023, but please know that for the 2022 season we will not be hosting Hawk Launch.
Activities
Incoming first-year students will experience what it means to be a Hawk and will develop a sense of pride thorough the following activities:
Team Competitions
Small Group Teambuilders
Leadership and Personality Development Workshop
Friends of Hawk Launch Faculty and Staff Mentors
First-Year Plan of Action Development
Objectives
Through attending Hawk Launch, you will be able to:
Learn more about university spirit and traditions.
Connect with current student leaders.
Learn about your leadership style.
Formulate personal and educational goals.
Strengthen your interpersonal skills.