Hunter Residence Hall
---
For current Hunter Residence Hall Safety Protocols, visit the COVID-19 Resources page.
---
Safe and Affordable Living Options
There has never been a better time to live on campus!

With no roommate and strict adherence to CDC guidelines, your safety and health is our number one priority. Prospective residents and their families may request a private tour of Hunter Residence Hall by sending an email, with two to three preferred tour dates and times, to housing@uhcl.edu.
We will do our best accommodate each request. Call us at 281-283-2615 or send us an email at housing@uhcl.edu for more information.
Upcoming Open Houses and Webinars
We invite you to attend one or more of our fall open houses and webinars. Open Houses will include food and light refreshments, a selective tour of Hunter Residence Hall, and various giveaways/incentives. From safe and secure living options to comfy amenities, come and check out what living on campus has to offer you! Please register in advance for the webinar.
Living on Campus webinar
November 11, 2021 at 6 p.m. CST
Register in Advance for this Webinar


Spring 2022 Housing Applications are Open!
Become a part of our vibrant, inclusive community in Hunter Residence Hall. There is still time to live in our exclusive traditional on-campus living community.
To reserve your spot in Hunter Residence Hall:
Login to the UHCL Housing Application System and select your term.
Opt into student housing.
There, you will be automatically assigned to University Forest Apartments.

If you Accept the assignment, you will be redirected to University Forest Apartments leasing information.
However, you may Reject the assignment to University Forest Apartments, in which case you will be assigned to Hunter Residence Hall.

Complete your Housing Application for Hunter Residence Hall.
Review and sign your Residence Hall Agreement.
Select a Room and Meal Plan.

Meal plans will be available for selection mid-summer.
Once you select a room and a meal plan, you are finished with the housing process!
Bed spaces are available on a first come, first serve basis, based upon your Residence Hall Service Agreement Signature Date.
---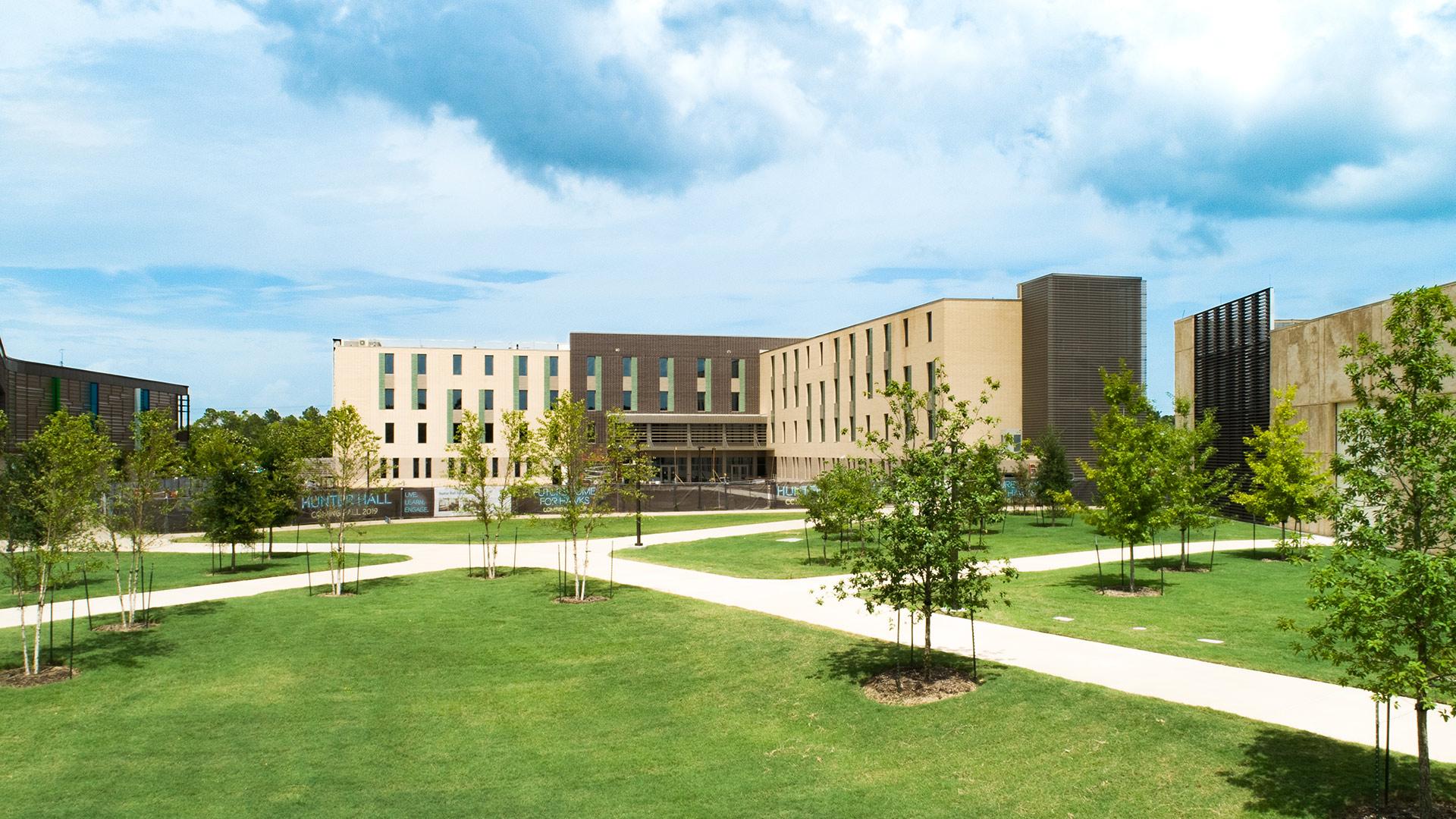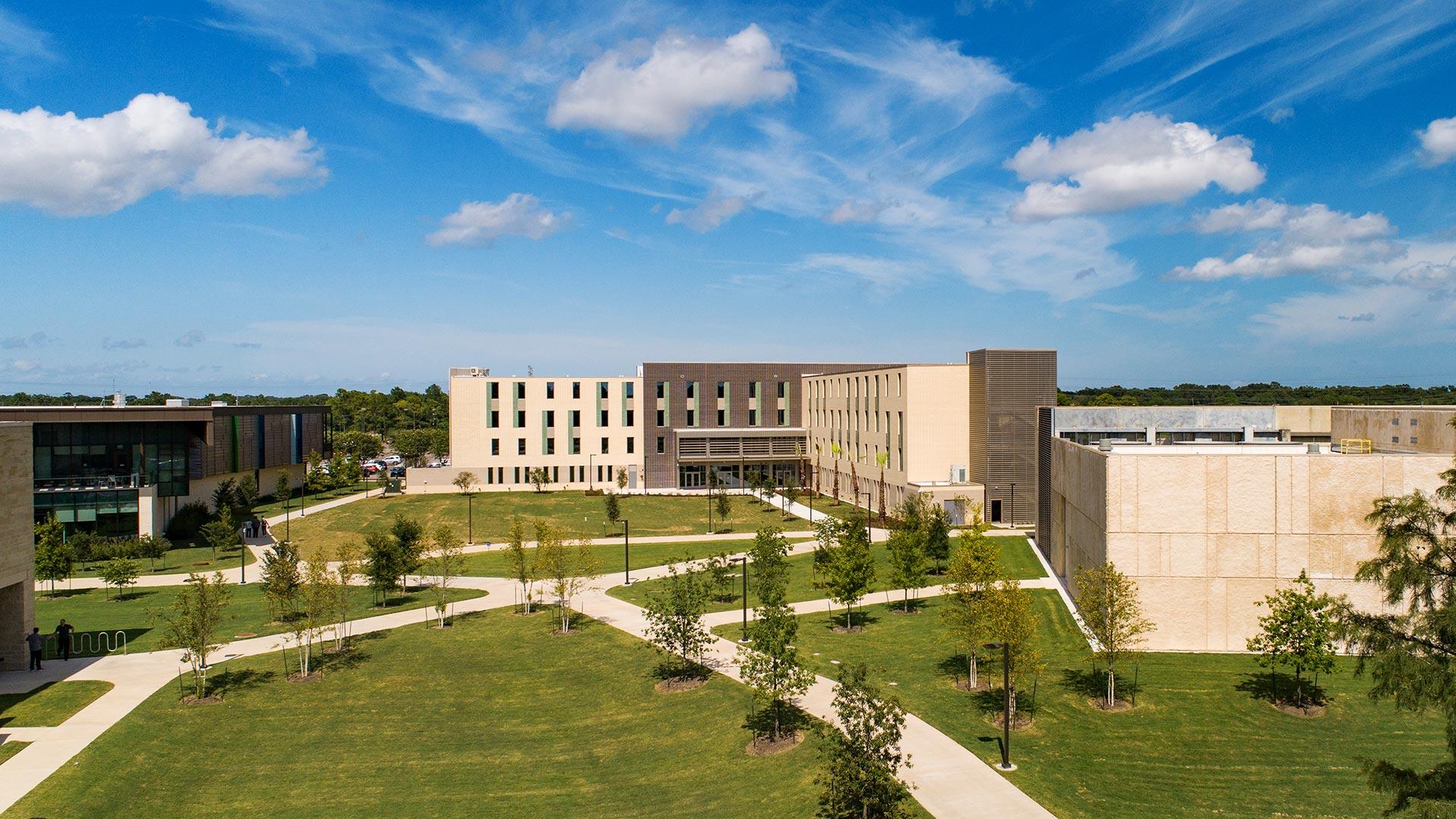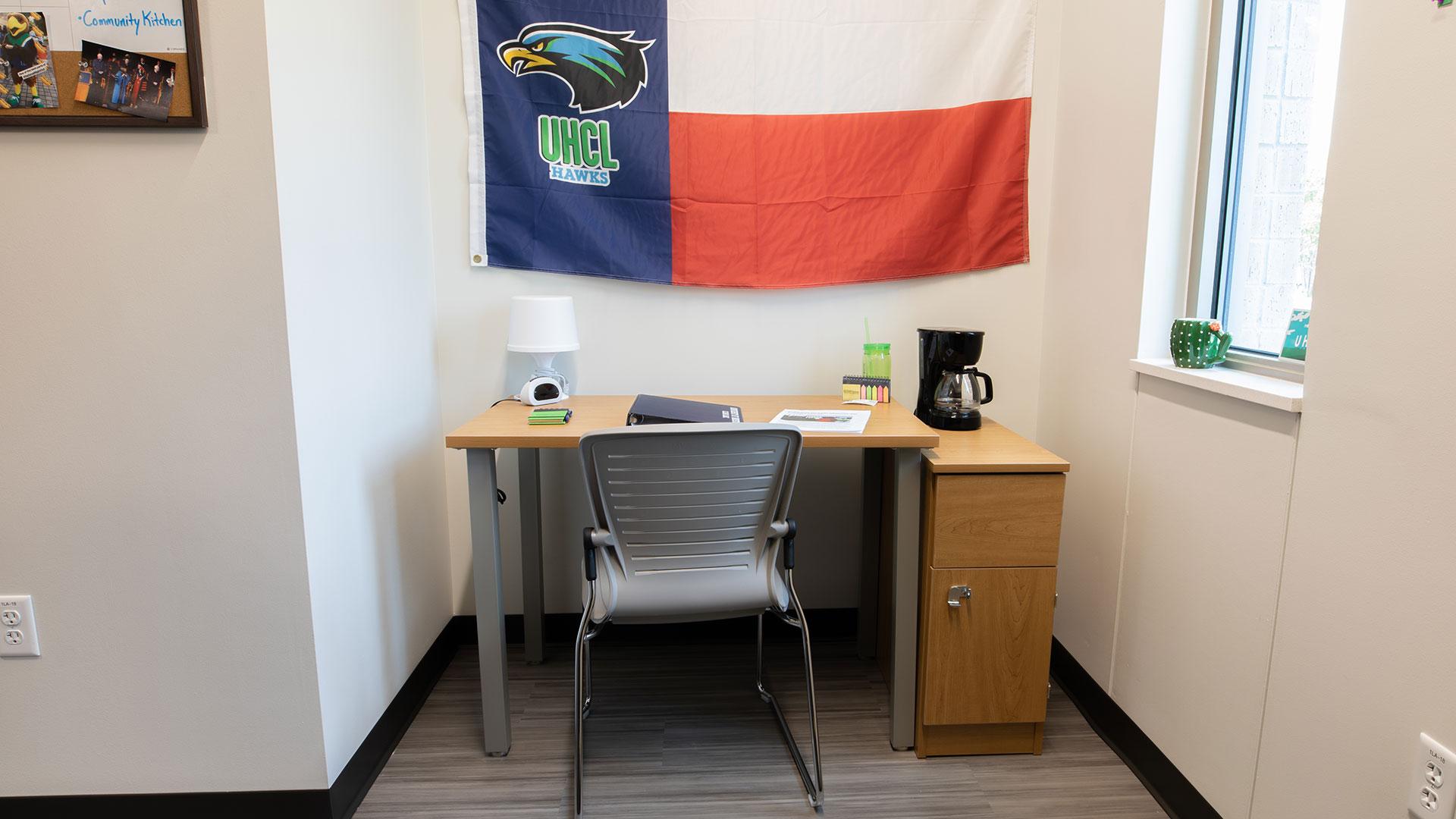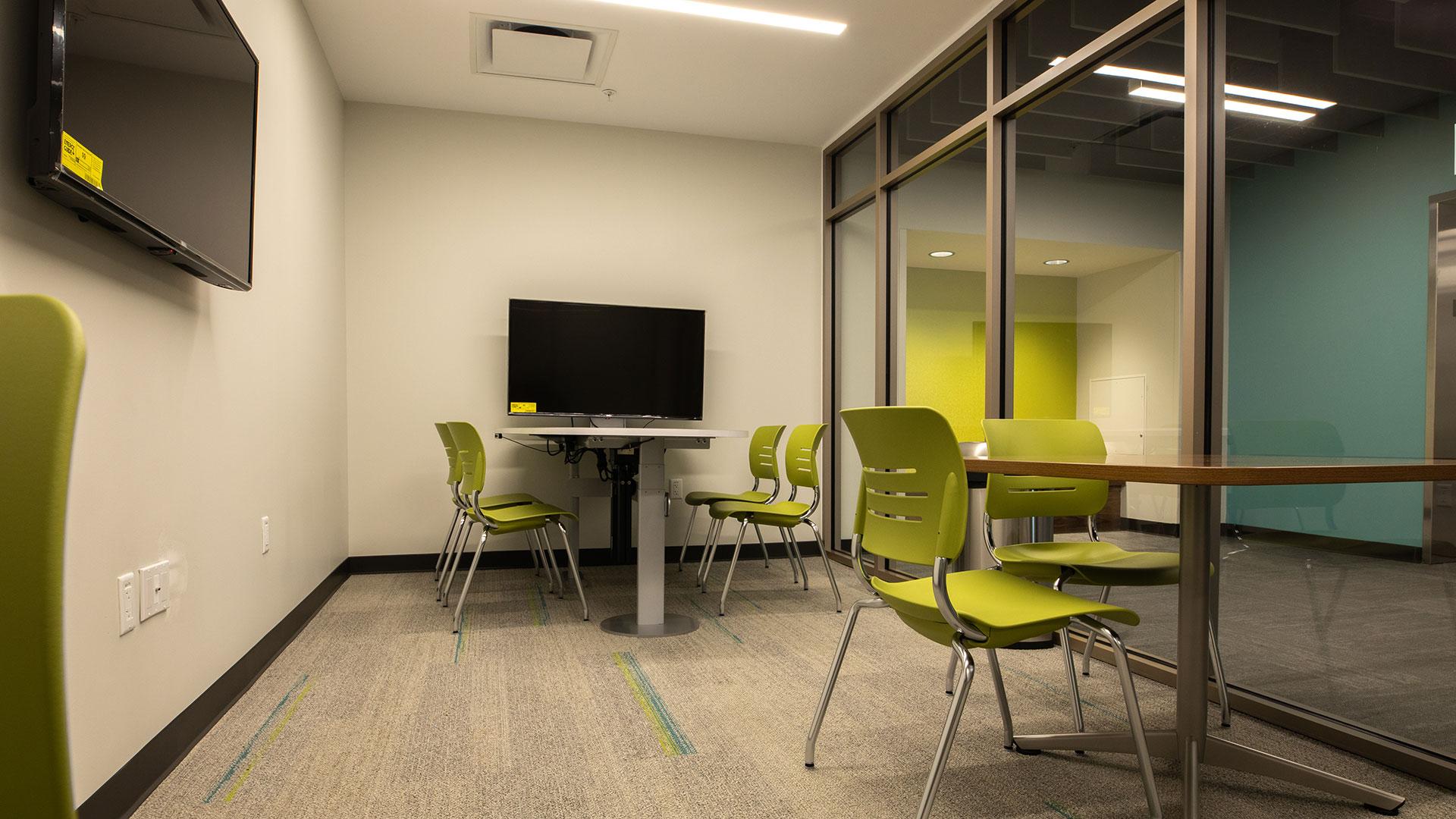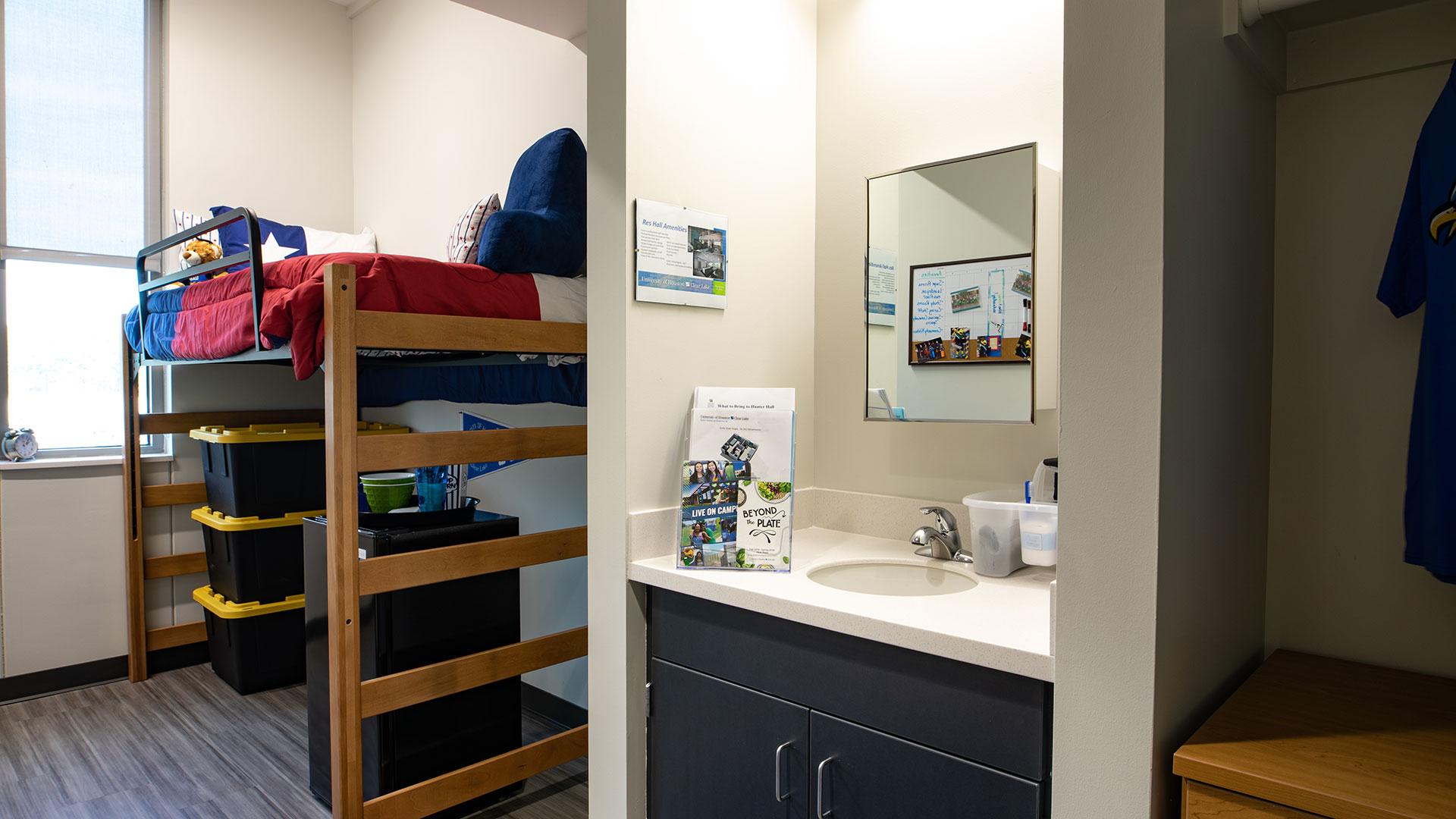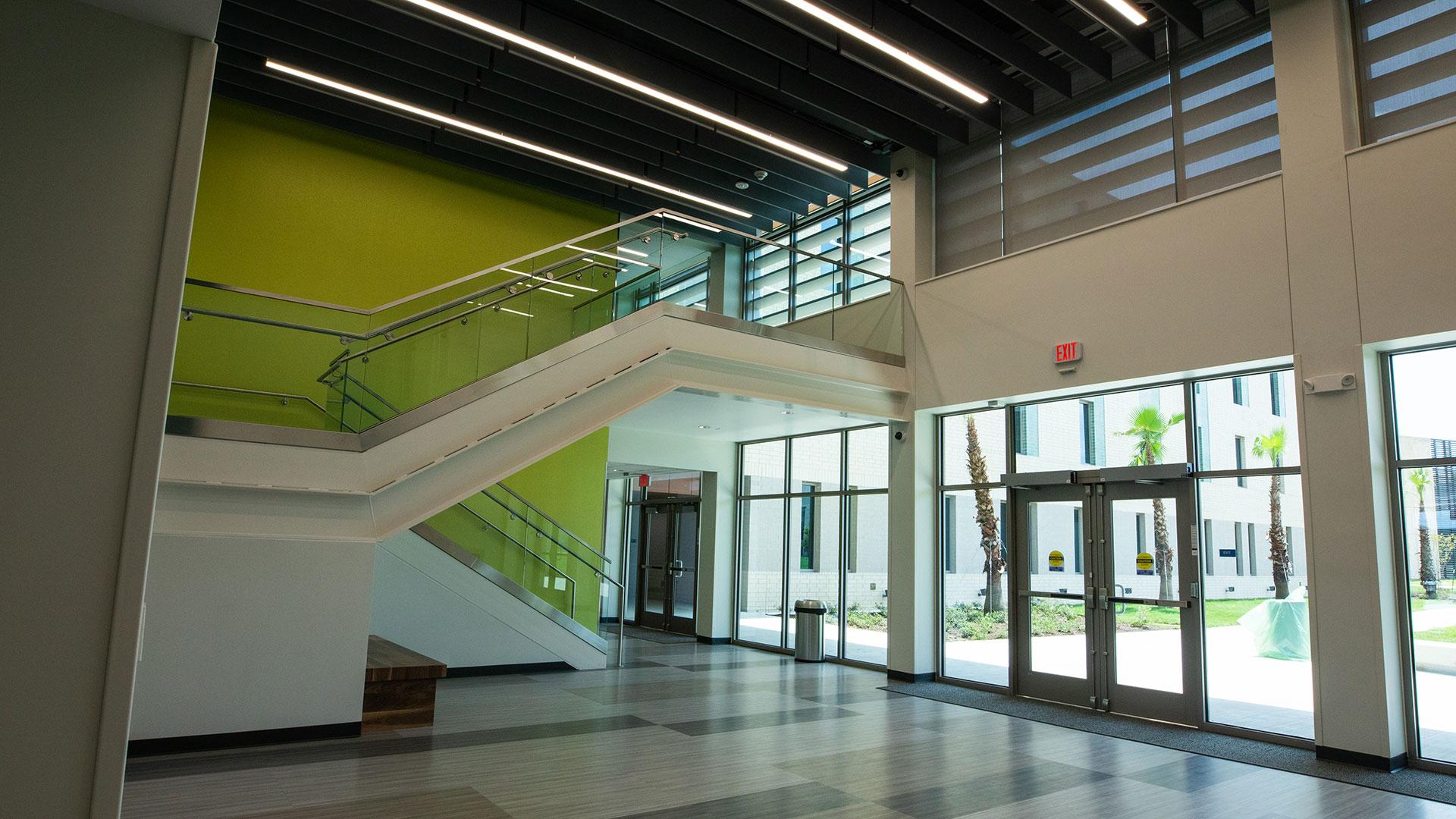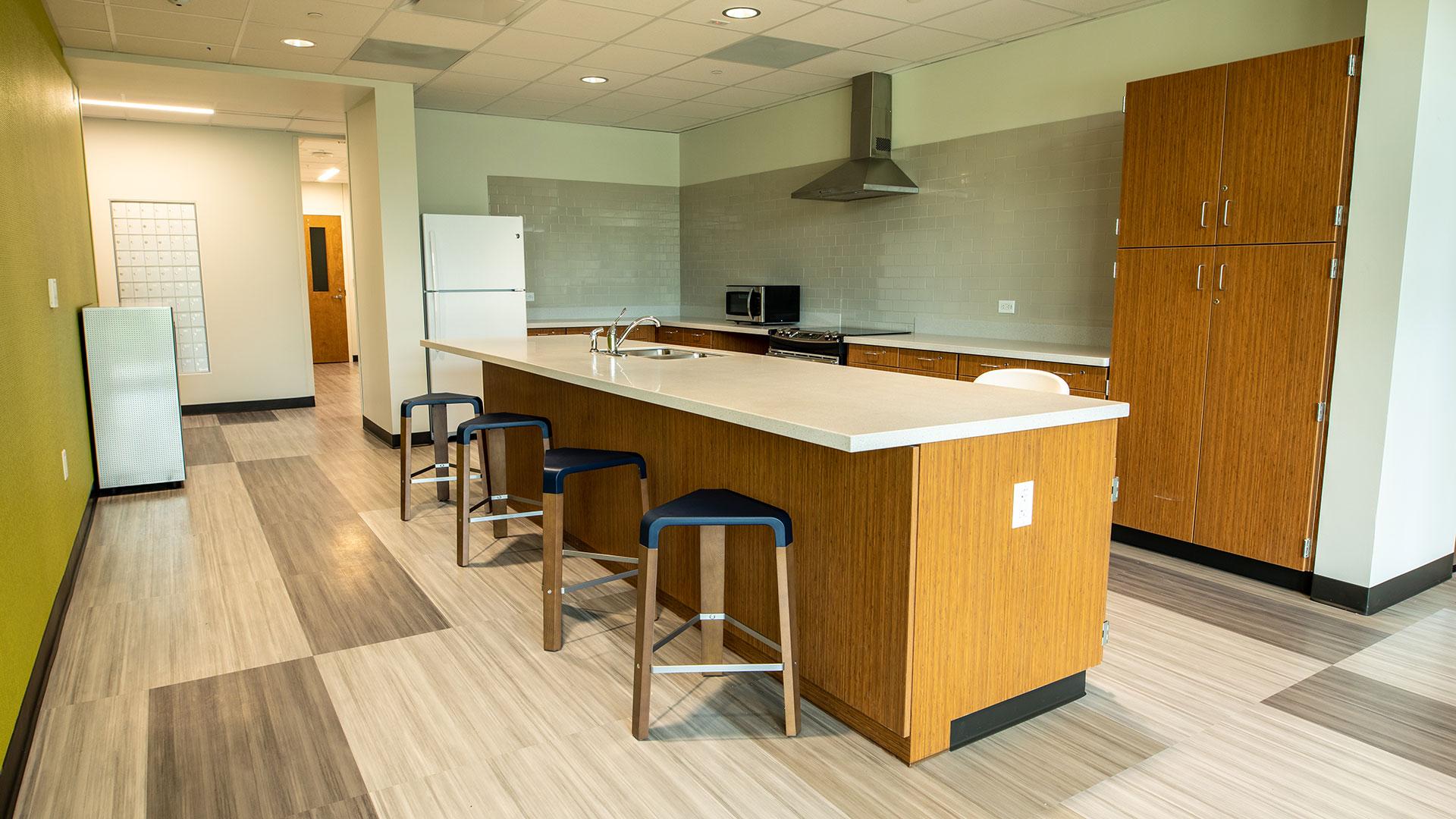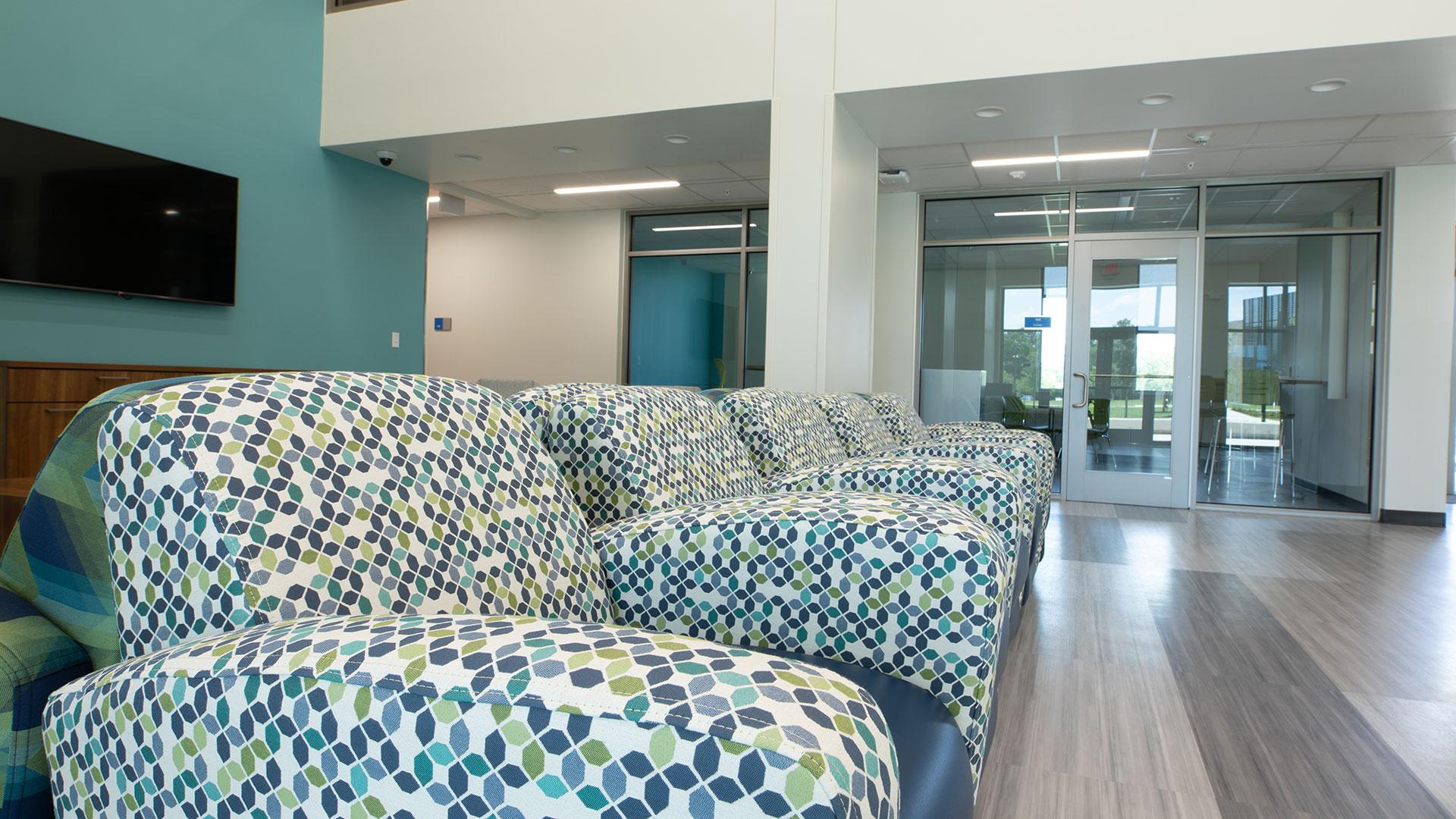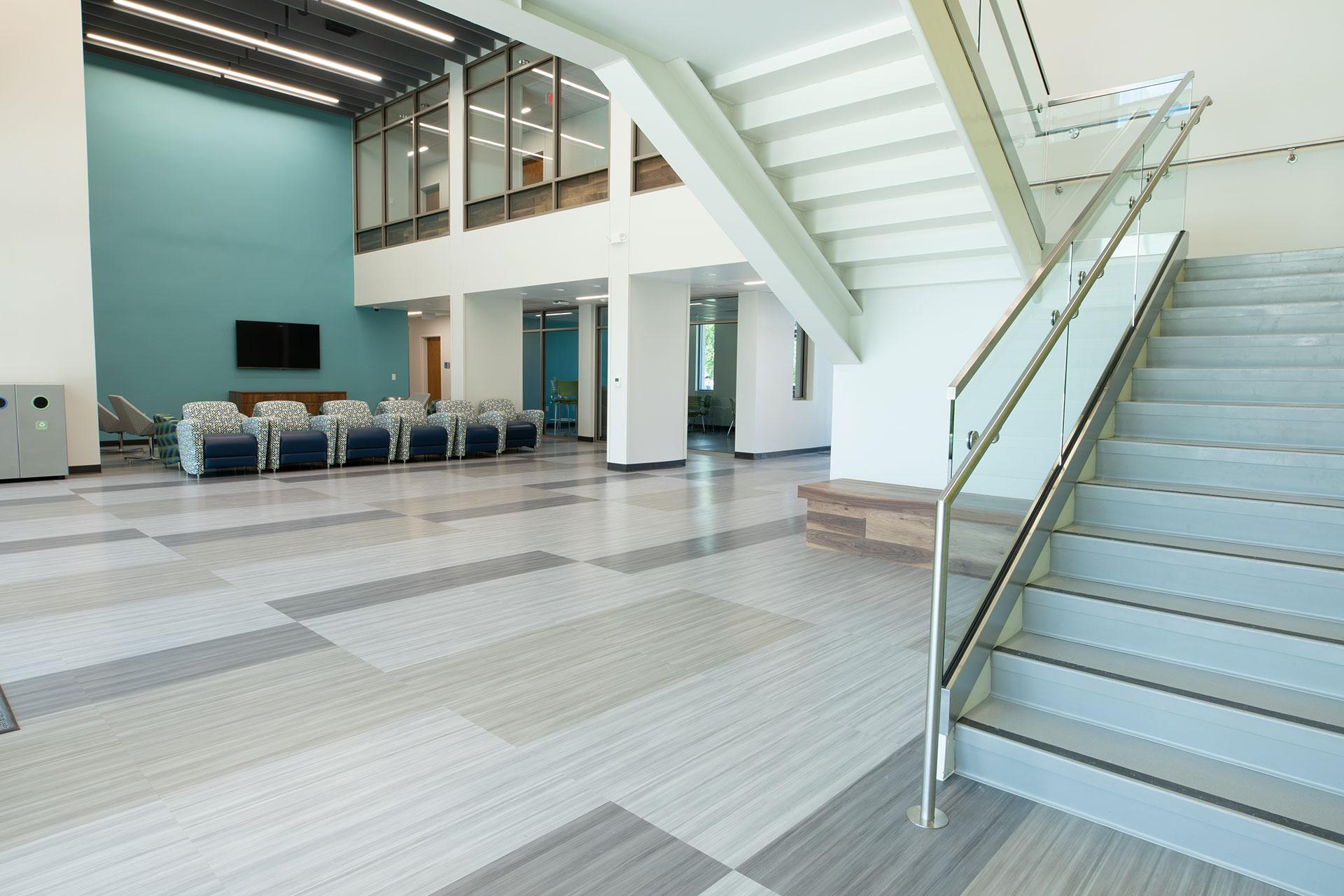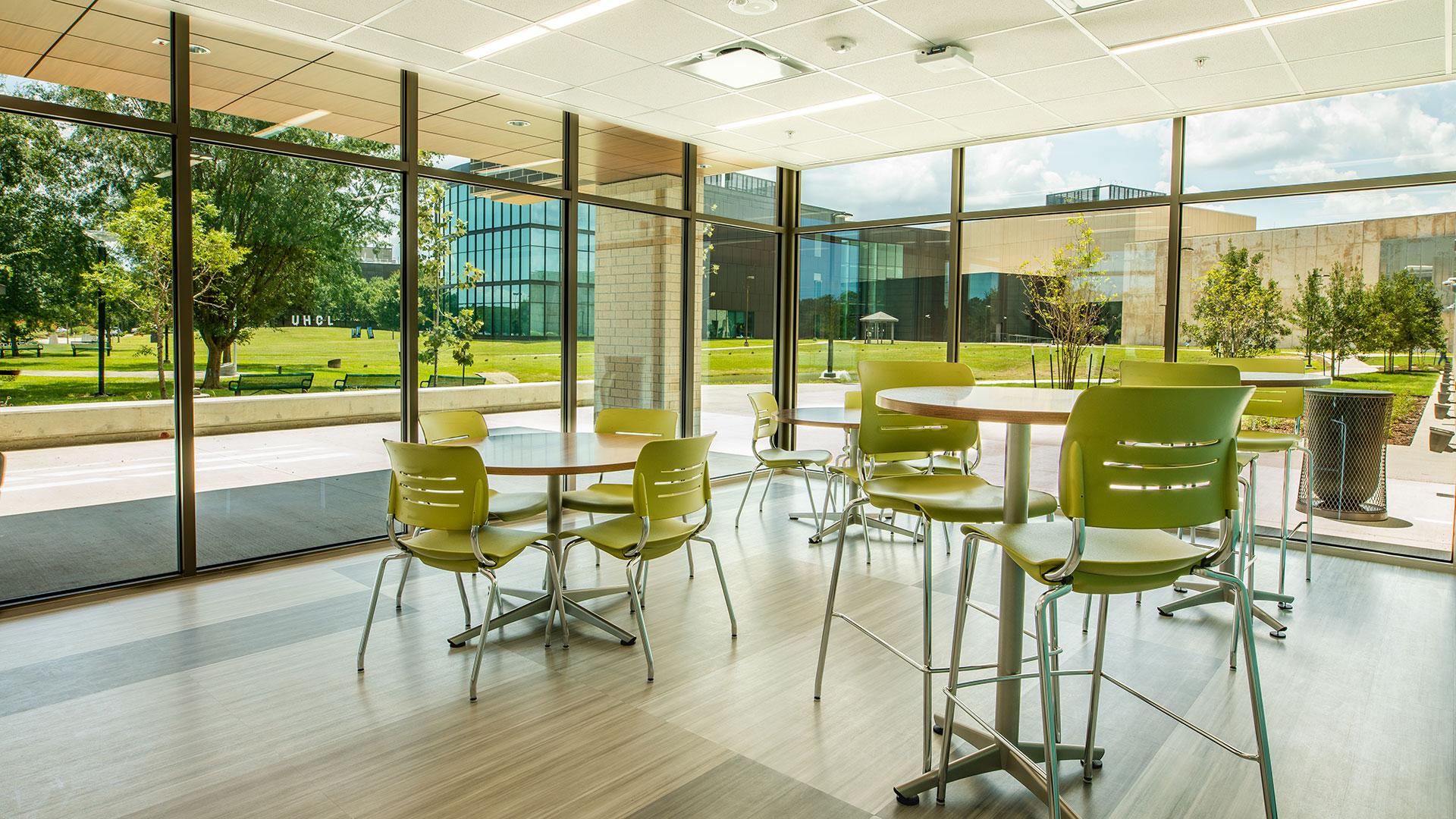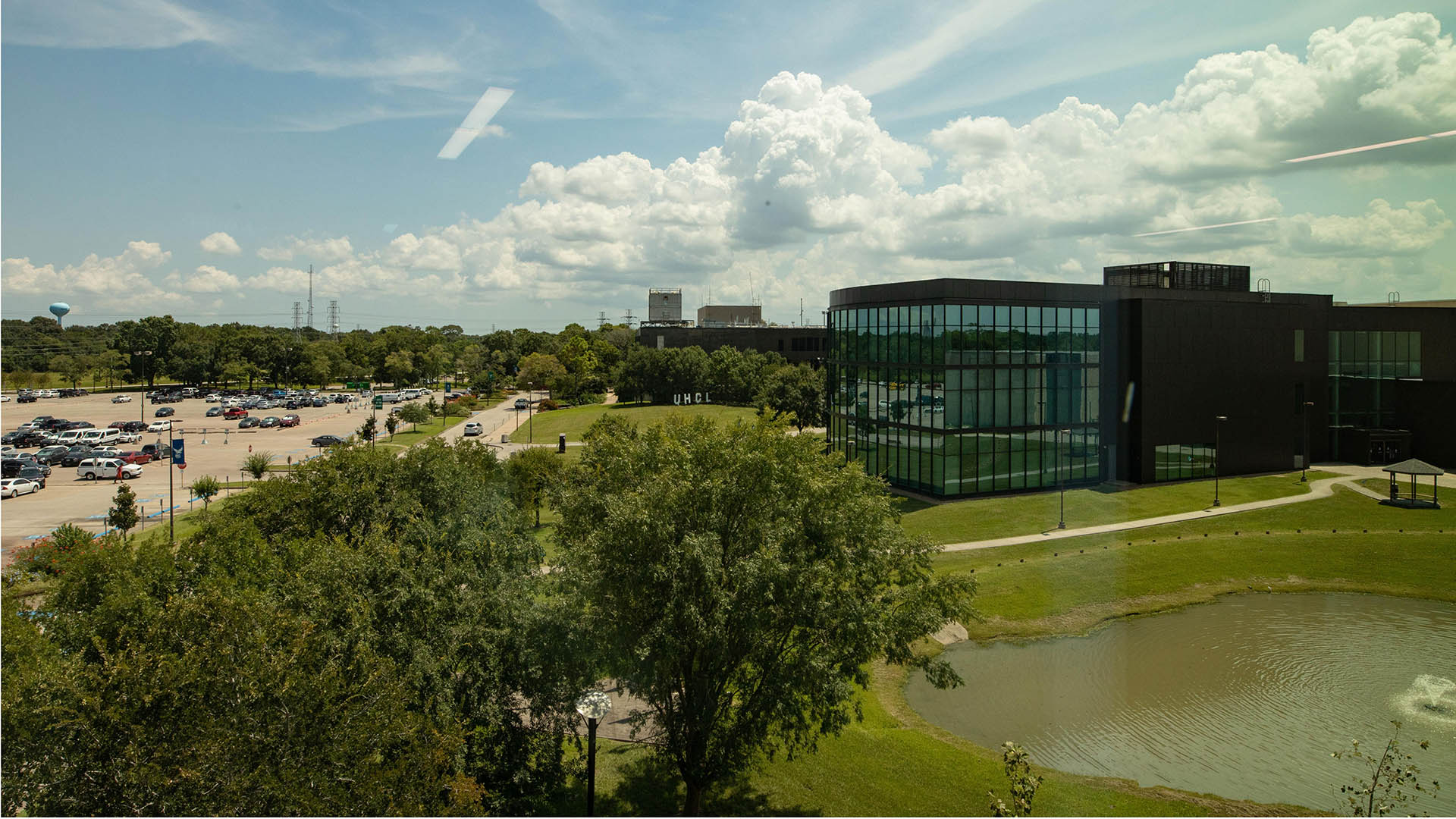 Our diverse team of student and professional staff are here to help create a safe and inclusive environment where you are able to succeed academically, explore campus life, and maximize your UHCL experience.

During your visit/stay with us, be prepared for a safe and healthy-conscious environment, spacious community kitchen, study lounges, student-centered spaces, high-impact programs, and an overall welcoming atmosphere for all UHCL Hawks.
For any questions regarding on-campus housing, email housing@uhcl.edu or call 281-283-2615.