Live the UHCL Experience
When you live on campus, you are part of vibrant community where you can live, learn, and engage with your peers. Being a resident on campus you will have access to a variety of opportunities to engage in college life outside of the classroom. It offers quick and easy access to your classes, the library and other student resources as well as campus events and activities.
Live with your friends, have your study partners nearby, and meet other students. Engage your fellow Hawks, staff, and faculty in conversations, programs, and activities that will enhance and expand the knowledge you have of your community and the world.
An enriching campus living experience can add so much to your overall college career, so keep reading and explore your options.
University Forest Apartments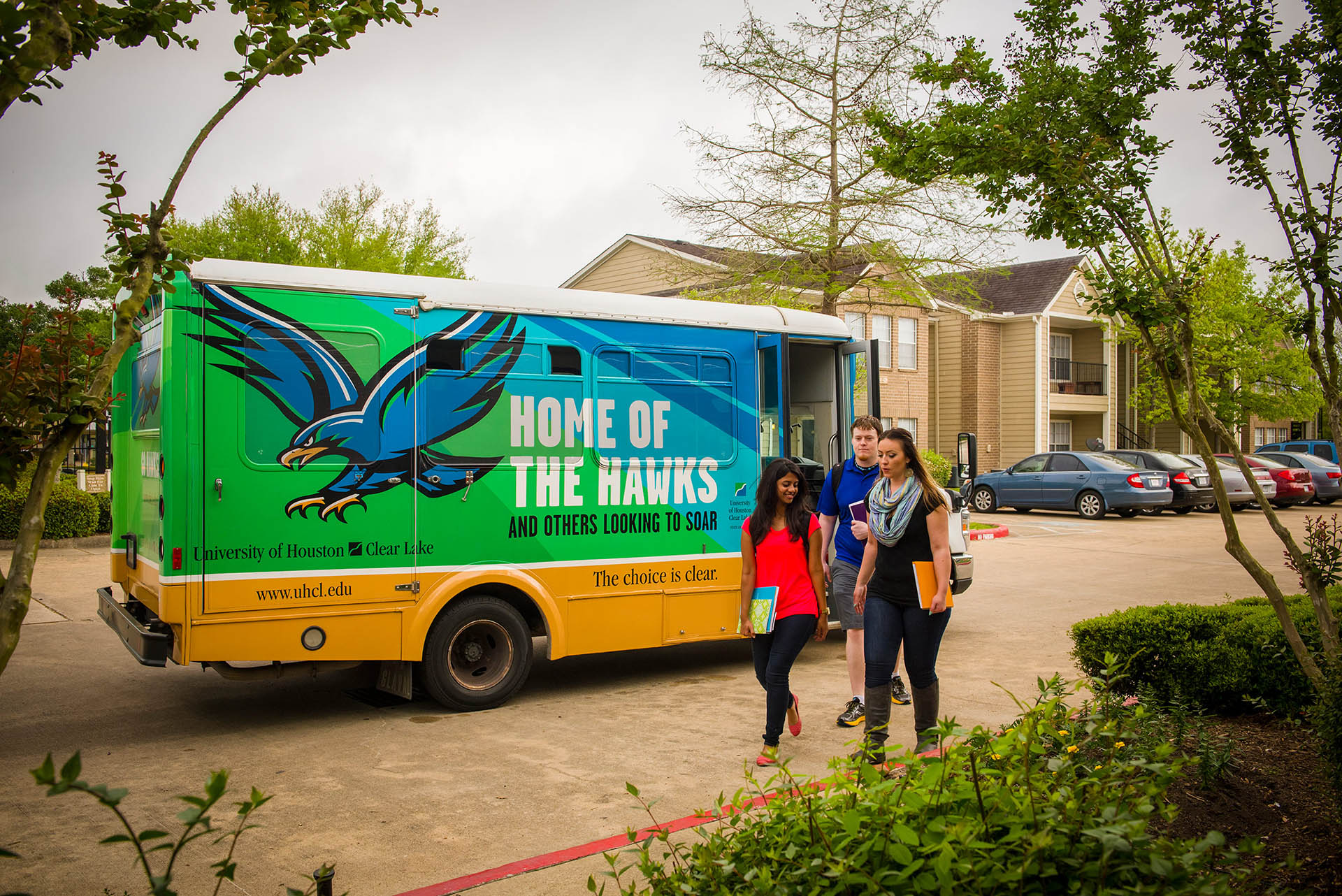 For the last 25 years, UFA has been our on-campus housing facility.
At UFA, you'll be part of a close community of students enjoying convenient and comfortable apartment-style living. Whether you choose to live independently or with a roommate, you'll have a private bedroom and a full kitchen. Take advantage of numerous amenities like a swimming pool, a sand volleyball court, and an option for a monthly installment plan for payment. Apartments are pet-friendly.
You will also encounter friendly full-time staff and peer leaders who live on-site, stand ready to respond around the clock, and are trained to assist should an emergency arise.
For more information regarding room layouts, pricing and more, visit select the button below.
UHCL Residence Hall - Opening Fall 2019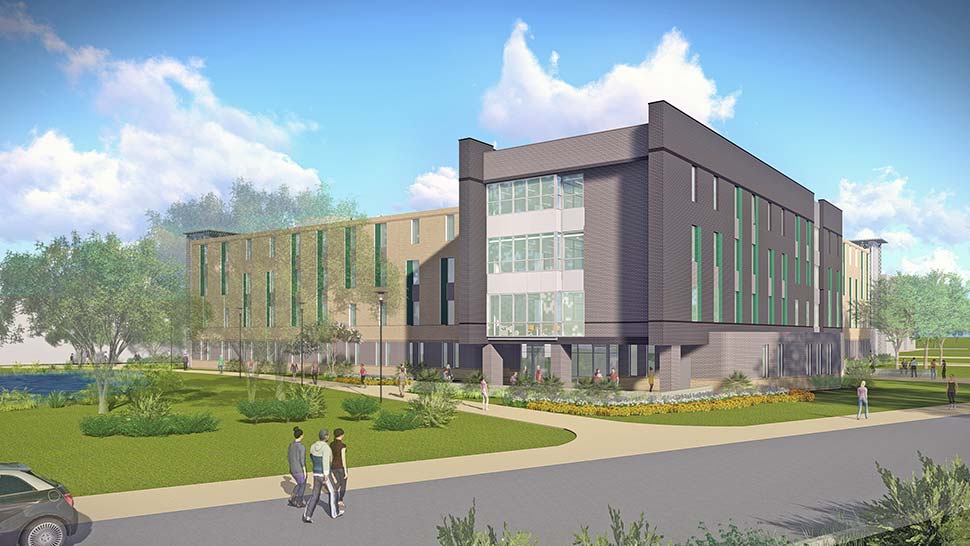 Join UHCL's newest on-campus living community and enjoy all that campus has to offer right outside of your door!
The UHCL Residence Hall staff are excited to welcome you to a vibrant community where you can engage your peers academically and socially. Enjoy the comfort and convenience of suite style living spaces with components of community style living in the shared common areas. Throughout the building, you will find quiet study spaces, a large community lounge area, and a spacious community kitchen. In addition to that you will also have access to a laundry room, mail boxes, and a full-service front desk.
Like at UFA, you will encounter welcoming and friendly live in staff, who are trained to assist and respond as needed, specifically in emergency situations, and are available 24/7.
For more information regarding room layouts, pricing and more, visit select the button below.