Faculty Affairs Administrative Fellow
Dr. Heather Kanenberg
Biographical Sketch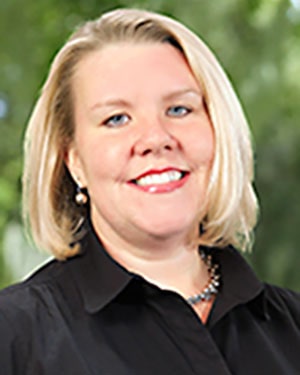 Heather Kanenberg, LMSW, PhD, is the faculty affairs administrative fellow and associate professor of social work in the College of Human Sciences and Humanities. She has taught at the graduate and undergraduate level for over 20 years, in both public and private liberal arts colleges. She has focused a significant portion of her time in higher education in the domain of shared governance and faculty senate, working to build collaborative relationships between faculty and administration and to advance the voice and needs of faculty and staff. Her teaching includes courses such as: women's issues, ethics, introduction to social work, human behavior, policy analysis, and field seminar.
As a professional social worker, Dr. Kanenberg has worked as an advocate on issues facing oppressed and disenfranchised populations with a primary focus on children's health, women's health, and public policy. Her research agenda includes a focus on feminist policy analysis and frameworks and is concerned with underrepresented populations such as access to healthcare for women and girls, women in STEM fields, adoptive families with gay and lesbian parents and issues specific to the transgender community.
Dr. Kanenberg and obtained her BSW from Murray State University and her MSW and PhD from the University of Houston.