Public Service Leadership
Program Overview/Mission
"The largest employer in the United States is the government," says Lecturer in Public Service Leadership Vicki de la Guardia. "What better career preparation than a generalist degree that will prepare students for a professional career in leadership and management in the public sector? UHCL's public service leadership degree provides students with a sound theoretical framework and an interdisciplinary orientation within a positive learning environment."
The majority of the classes in the program are available online and graduates of the program will be prepared for careers in politics, government, law and the civil service arena. Specifically, Ms. de la Guardia believes that graduates will fill such positions as teachers, administrators and directors in public service, fire fighters, emergency management professionals, budget analysts and urban planners as well as serve in multiple positions at the city, state, federal and global level.
---
Program Degrees
Admission Requirements
Program Faculty
Comeka Anderson Diaz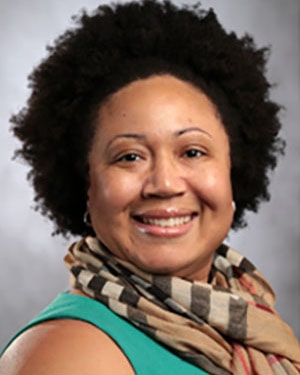 Comeka Anderson Diaz
Clinical Associate Professor in Public Service Leadership,
Human Sciences and Humanities
Contact number: 281-283-3312
Email: AndersonDiaz@UHCL.edu
Office: Bayou 2121
Curriculum and Instruction
Interdisciplinary
This degree uses a multidisciplinary approach with a focus on cross-functional roles and collaboration across disciplines. We combine with government, business, and human sciences to provide a solid degree. This model will give you the skills to address today's complex public service challenges.

What Our Students Are Saying
"The Public Service Leadership program enhanced my career. I decided on this online program because it offered the courses I needed for promotion. The professors are helpful, classes are well prepared and focused on leadership. Great experience." ~Peter Taylor
Additional Information
To learn more about the Public Service Leadership program, contact:

Comeka Anderson Díaz
Program Chair
andersondiaz@uhcl.edu
281-283-3312