College of Human Sciences and Humanities
Discover new perspectives and powerful ideas with University of Houston-Clear Lake's College of Human Sciences and Humanities. Through any of our more than 30 undergraduate and graduate degrees, you will gain a deeper understanding of the people and cultures around you.
Build a Lasting Education
Our degree programs offer a solid liberal arts education to prepare for lifelong learning and a flexible career.
Passionate, award-winning faculty provide one-on-one attention in our small class settings, offering the chance to dig deep and make the most of your studies in psychology, anthropology, literature, art, or whatever you choose. And we know that learning isn't limited to the classroom; our students gain hands-on experience at internships with more than 300 partners. Equipped with critical thinking skills and a solid academic foundation, our alumni go on to become visionaries in their fields.
The College of Human Sciences and Humanities holds a number of specialized accreditations, including accreditations and approval from the Commission of Accreditation for Marriage and Family Therapy Education; the Association for Behavior Analysis International; the National Association of School Psychologists. The Council on Social Work Education has also accredited our bachelor's degree in social work. Our Fitness and Human Performance curriculum has been recognized by the National Strength and Conditioning Association for preparing students to successfully enter into the career field. The Human Factors Certificate and Applied Cognitive Psychology Program are accredited by the Human Factors and Ergonomics Society.
New degree a game changer for video, tech students at UHCL
While there's widespread recognition of global health failures in terms of infectious disease outbreaks, there's not much disagreement about how policy makers can become more prepared and responsive. The use of serious games and simulations are becoming a critical tool to promote learning and innovation, with applications that go far beyond sustaining learning during a pandemic lockdown.
Read Our Featured Story
Learn how UHCL's Health and Human Performance Institute is serving the community by offering recovery support to those struggling with the after-effects of a traumatic brain injury (TBI), the leading causes of long-term disability in the U.S.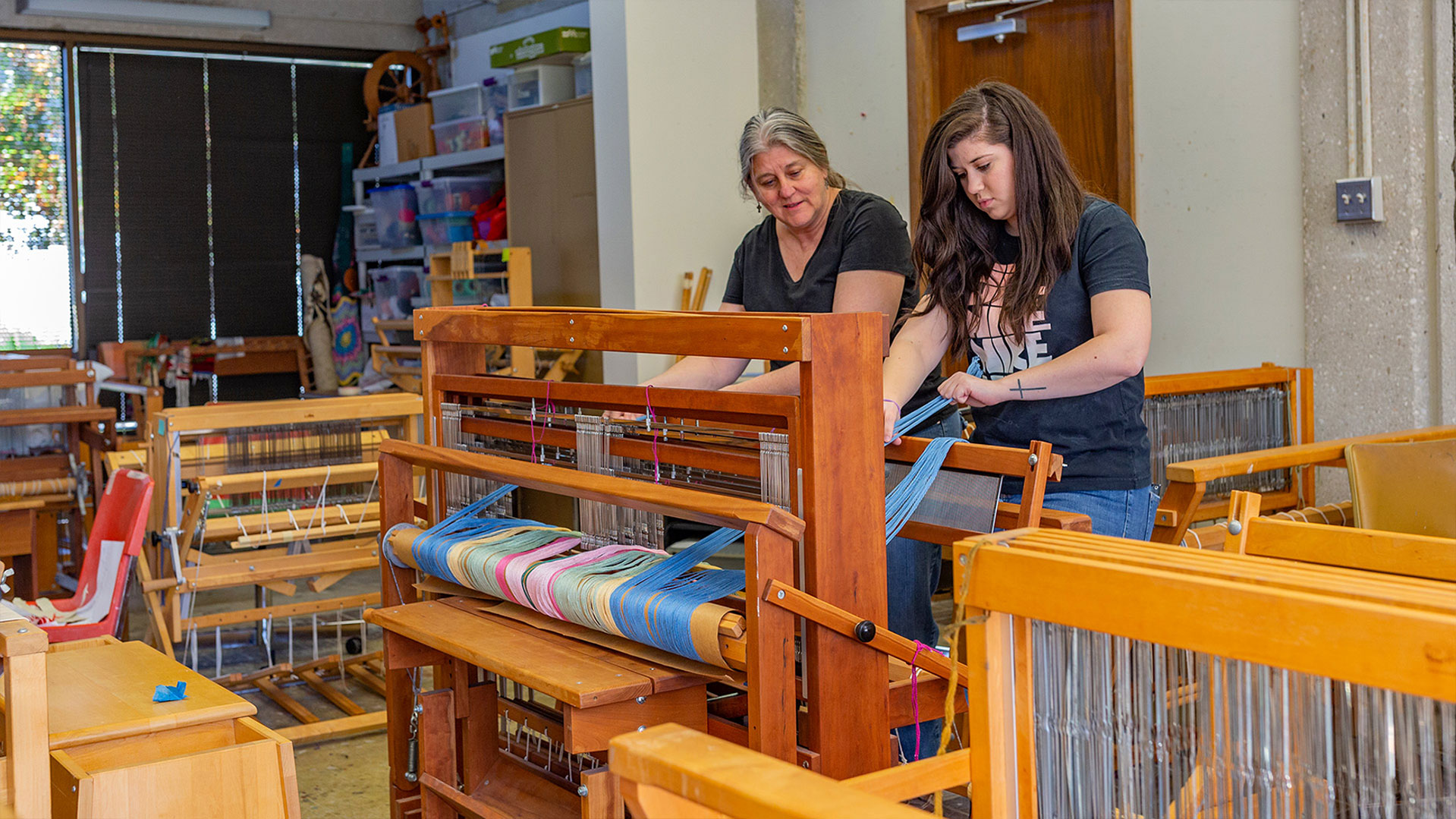 The Bachelor of Fine Arts (BFA) program is designed for students who want to further their craft and art career, pursue a position in graphic arts and design, explore curatorial positions, or teach art. Students can choose from three concentrations to meet their needs.
Whatever your career goals are, our faculty members are dedicated to helping you reach them. Many professors have been teaching for decades and can provide a wealth of knowledge, both from their classroom studies and real-world experiences.