Nursing Program
Program Overview/Mission
The Nursing program offers the RN-BSN degree as well as Nursing Refresher/Re-Entry Courses.

The RN-BSN is a degree completion program for nurses who hold an Associate Degree in Nursing or a diploma in Nursing from an accredited institution.
If you have a desire to advance as a nurse leader and/or manager, then attending the RN-BSN program at the University of Houston-Clear Lake (UHCL) is the program for you. Recognizing the growing demand for BSN prepared nurses, UHCL offers an RN-BSN program with a focus in leadership and management. This program is designed for nursing professionals who possess an Associate degree in Nursing or Diploma in Nursing and a valid license to practice as a Registered Nurse issued by the Texas Board of Nursing.
To further meet the needs of working adults the RN-BSN program offers courses in three distinctive tracks so whether you are desiring to return to school full-time, three quarters, or half-time we have a program that will fit your schedule. The nursing program courses are offered face-to-face at UHCL at Pearland, which is centrally located in beautiful Pearland, TX.
Virtual RN-BSN Information Session
Learn more about the RN-BSN Nursing program. Application fees will be waived for prospective students who register. Only $45 will be waived for International Applicants.
Register Online
Register By Phone
For registration assistance or to speak with the admissions team by phone, please call 281-212-1690 Monday through Friday between 8 a.m. to 5 p.m.
---
Program Degrees
Registered Nurse-Bachelor of Science Nursing B.S.N.
Accreditation Information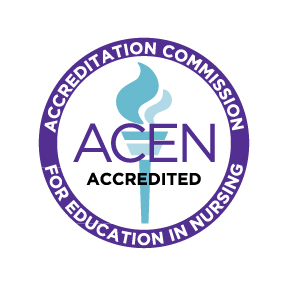 The Registered Nurse to Bachelor of Science in Nursing program is accredited by the Accreditation Commission for Education in Nursing (ACEN).
Accreditation Commission for Education in Nursing, Inc.
3390 Peachtree Road NE, Suite 1400
Atlanta, GA 30326
Phone: 404-975-5000
Fax: 404-975-5020
Email: info@acenursing.org
Web: www.acenursing.org
Admission Requirements
The RN-BSN program is designed specifically for licensed registered nurses seeking a BSN degree. For more information regarding the application process, please contact the Office of Enrollment Services at UHCL at Pearland at plenrollment@uhcl.edu or 281-212-1690.
RN-BSN Requirements and Deadlines

Admission Requirements

An Associate Degree in Nursing (ADN or AAS) or Diploma in Nursing
Cumulative GPA of 2.0 on all college course work attempted
Complete Anatomy and Physiology I, II and Microbiology with a grade of C or better and a minimum cumulative GPA of 2.5
Complete all lower level nursing courses with a grade of C or better and a minimum cumulative GPA of 2.5
A current unencumbered Texas RN License (verification from Texas Board of Nursing website)*

*Conditional Admittance allowed – NCLEX-RN must be successfully passed by end of first semester with only 6 nursing credit hours allowed first semester

Application Materials

Apply online (Apply as a Transfer Student)
$45 (Domestic) $75 (International) non-refundable application fee
*Attend a nursing info session or Open House event for a $45 fee waiver
Submit official transcripts from every college attended.

Deadline

Address

Please send your documents to one of the following addresses:

UHCL at Pearland
Office of Enrollment Services
1200 Pearland Parkway
Pearland, TX 77581

Office of Admissions
University of Houston-Clear Lake
2700 Bay Area Blvd., Box 13
Houston, TX 77058-1002
---
Additional Admission Information
RN-BSN

Once the applicant has been admitted to the RN-BSN program and returned the Acceptance of Intent Letter, applicant will be required to submit the documents as outlined below at the Pearland New Student Orientation or directly to:
Dr. Karen Alexander
Program Director, RN-BSN
281-212-1627
alexanderk@uhcl.edu
Students are required to submit:
TB testing results/or Chest X-ray, if required (For year of admission)
MMR, Chicken Pox vaccines/titers
Tdap
Documentation for COMPLETED three dose series of Hepatitis B vaccines and a positive Hepatitis B antibody titer. (Hepatitis B vaccines, titers, TB testing available at University Health Center by appointment)
Provide evidence of current CPR certification
Program Faculty
Karen Alexander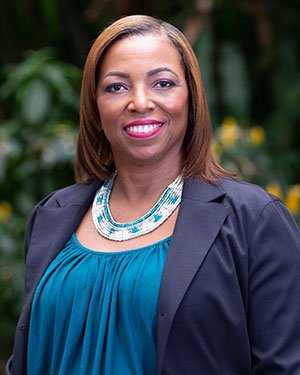 Karen Alexander
Director of Nursing and Associate Professor,
Human Sciences and Humanities
Contact number: 281-212-1627
Email: alexanderk@uhcl.edu
Office: HSB 226
Nisha Mathews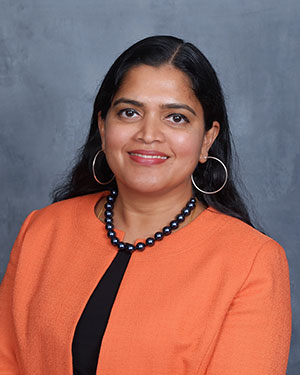 Nisha Mathews
Assistant Professor of Nursing,
Human Sciences and Humanities
Contact number: 281-212-1625
Email: mathewsn@uhcl.edu
Office: HSB 227
Curriculum and Instruction
The nursing program curriculum provides insight into subjects including research related to evidence-based practice, patient safety, legal issues, ethical standards, technology integration, health care systems and policies. It will also allow students to receive crucial training in key areas such as communication, leadership and critical thinking while also gaining knowledge in effectively managing the complex and changing landscape of today's health care delivery systems.
In addition, acquiring a BSN paves the way for admission into many graduate-level nursing programs in clinical practice, research, consulting and teaching, opening doors for those seeking academic progression or a career in nursing education.
Student Data and Outcomes
UHCL RN-BSN Graduation and Job Placement Assessment Data
Completion Rate
100% — 2019-2020 (Fall and Spring) Graduates
Job Placement Rate
100% — Fall 2019 Graduates
100% — Spring 2020 Graduates