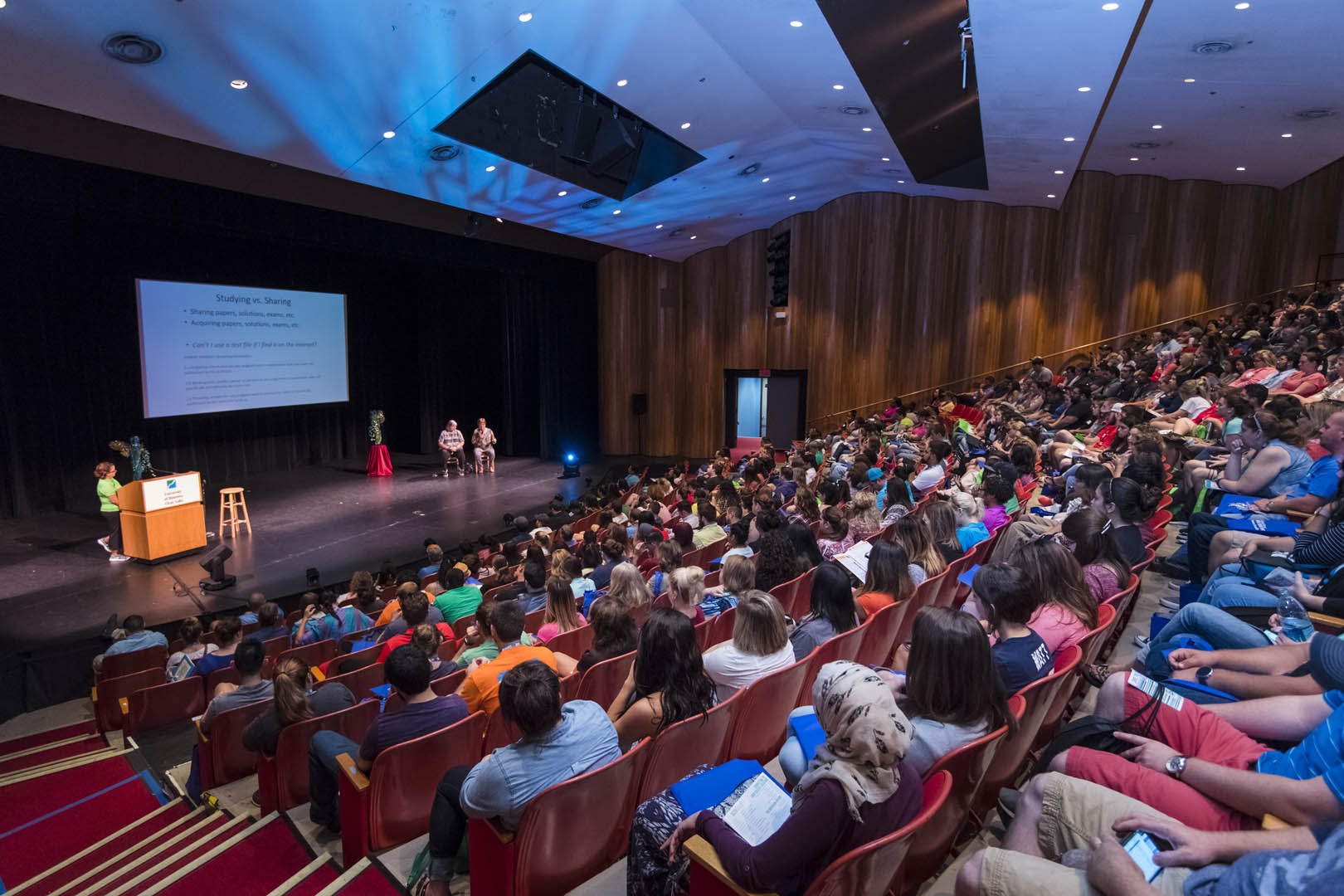 The Center for Faculty Development at University of Houston-Clear Lake provides a range of services for our faculty throughout the year academic year. These training and enrichment opportunities occur in both formal classroom and informal hangout formats, but they all serve to benefit our faculty.
For information about any of our programs, please contact us at facultydevelopment@uhcl.edu. We're also happy to set up a consultation session with your team or department to assess your needs.
Special Events
Student Success Workshops
Brainstorm ways to help students succeed in these four independent workshops. Funding sponsored by Title III Grant Office. Some workshops are limited to faculty who teach the undergraduate core curriculum.
From Presentation to Publication
Join a cohort of faculty in a fall semester as you take an incomplete work and turn it into a publication by the end of the semester.
Ongoing Events
Coffee Hour
Have an informal chat about faculty development. We have coffee, tea, soda and water available. Review the calendar for times and locations.
Consultations
Need to talk to somebody about a faculty development topic? For assistance with your teaching, research productivity, service responsibilities and promotion questions, please request a consultation with our office.
Faculty Fellows
Propose a faculty development project. Recipients receive one course release a semester to complete their work. Selection is made each Spring.
Faculty Learning Communities
Join a small group of like-minded faculty members from across the university to discuss and examine ashared interest. Communities form in September for each academic year.
Last Lecture
Witness retiring faculty give some final words of wisdom and lessons they have learned.
Learning Innovators
Join with faculty from across the university in an open discussion about teaching, research, scholarship, service, promotion or any other faculty development topic.
Promotion Roundtables
Learn the basics about promotion. Each year features a separate roundtable for Third Year Review, Promotion and Tenure and Promotion to Professor.
Quality Enhancement Plan
Each academic year, a cohort of faculty will examine a model of critical thinking and then map it to their class activities. This year, University of Houston-Clear Lake selected Applied Critical Thinking.
Research Workshops
Learn more about how to do research. These monthly meetings expose you to beneficial research tools, methods and habits.
Scholarly Seminars
Discover what your fellow educators research at UHCL. This monthly colloquium features two or three faculty members describing their current scholarly work.
Teaching Talks
Learn more about teaching in our monthly meeting. Learn about new theories, teaching techniques, and instructional tools.
Other Related Events
Scholarly Lecture Series
Occurring twice a year, you can hear leading researchers across University of Houston-Clear Lake discuss their current research topic. Sponsored by the Provost's Office.
We can also send automated calendar invites for our events to your e-mail inbox so you can stay updated on our offerings.