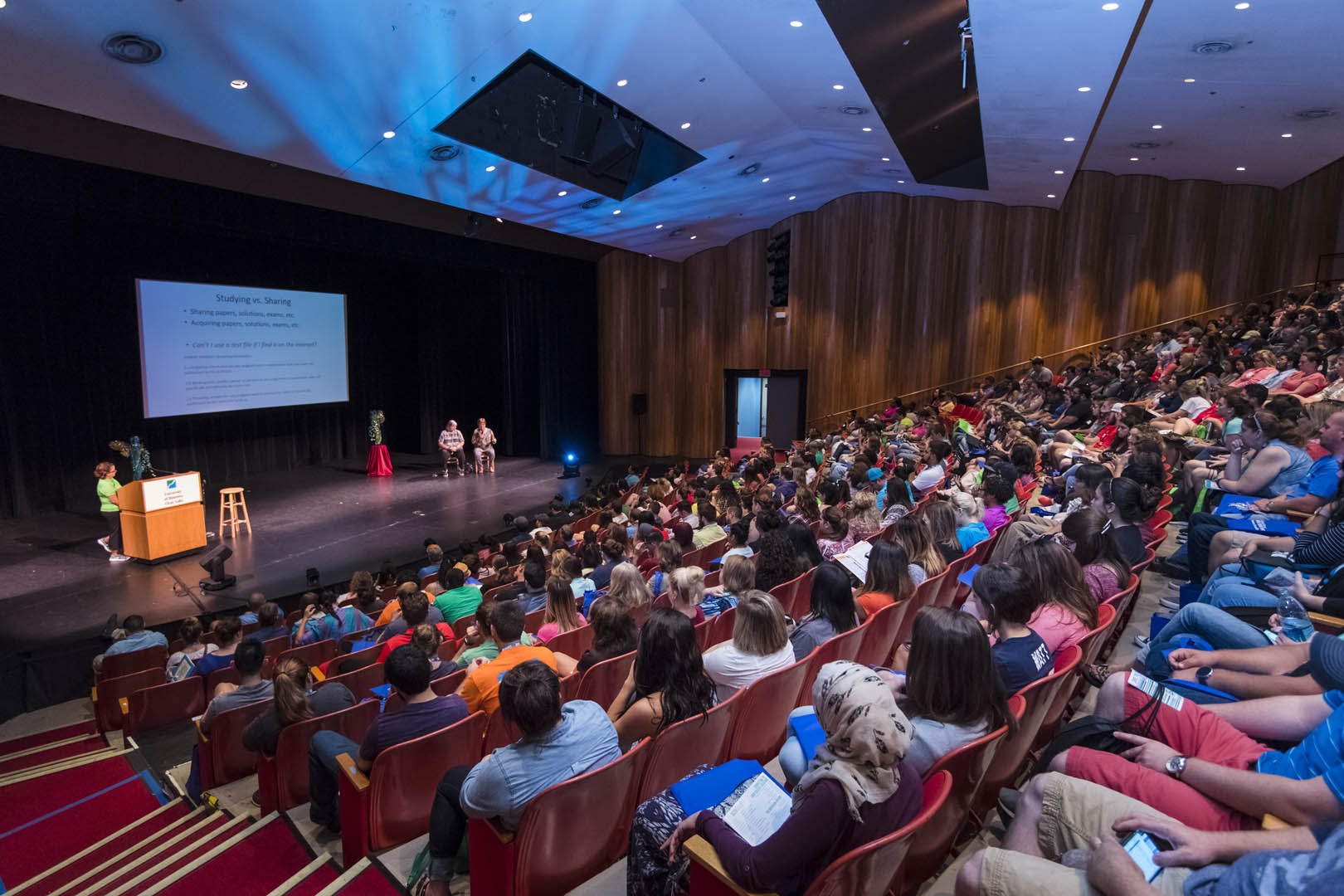 The Center for Faculty Development at University of Houston-Clear Lake provides a range of services for our faculty throughout the academic year. These training and enrichment opportunities occur in both formal and informal formats.
For information about any of our programs, please contact us at facultydevelopment@uhcl.edu. We're also happy to set up a consultation session with your team or department to assess your needs.
Faculty Communities of Practice
Join a small group of like-minded faculty members from across the university to discuss and examine a shared interest. Communities form in September for each academic year.
If you are a UHCL faculty member with a great idea and would like to develop a Community of Practice (COP), please fill out this form to submit your proposal.
The Center for Faculty Development also organizes and facilitates several Communities of Practice including:
New Faculty – All first-year faculty meet regularly to further their orientation to being a UHCL faculty member
Council of Chairs – All Department Chairs are invited to attend regular meetings to discuss issues affecting all Department Chairs, converse with the Provost, and examine best practices in academic leadership
National Center for Faculty Development & Diversity (NCFDD) – Each year we provide individual memberships to NCFDD for a cohort of faculty. NCFDD focuses on increasing research productivity and career development while maintaining work-life balance.
Getting It Published – This support group helps faculty be accountable to each other as they progress in their research. Contact us to join the group.
Ongoing Events
Learning Innovators
The original faculty development activity at UHCL. Faculty are invited each month for an open discussion of all faculty development issues.
CFD Grants
The Center for Faculty Development provides individual and group grants for faculty to (1) develop and transfer knowledge and skills; and (2) improve their mentoring network. Grant applications are due at the end of September and February. Here is a copy of the most recent call. In the last call grants were funded up to $1500.
Faculty Fellows
CFD Faculty Fellows help the individual and university in an area of faculty development (e.g., writing across the curriculum, scholarship of teaching and learning, anti-racism pedagogy). Faculty Fellows receive a course release a year and funds for materials and travel. Faculty Fellows journey from gaining expertise in the topic area (Year 1) to teaching and informing UHCL faculty (Year 2) to making systemic changes at the university (Year 3). Proposals are due in the Spring. Here is the link to the latest Call for Proposals.
Faculty Development Day
A one-day internal conference on everything related to faculty development. Typically, Faculty Development Day is on the last Friday in January.
Writing Challenges and Retreats
In October and February, we host a 28-day writing challenge of writing at least 30 minutes on research and scholarship 5 days out of each of the 4 weeks. Faculty are placed in pods to help keep everybody accountable. In December, March, and May we have a 2-day writing retreat in which participants set aside time to focus on writing for those two days.
Consultations
The Center for Faculty Development can provide a wide array of consultations on different areas of faculty development. These include:
Midterm Evaluations – We provide an online formative midterm evaluation for your course
Classroom Observation – We can observe your class and provide a formative evaluation on teaching areas that are of concern to you. Typically, this includes an initial meeting, the observation, and a post-meeting
Teaching Documents – If you would like a 2nd pair of eyes helping you on
Promotion & Tenure Documents – We examine narratives for 3rd Year Reviews and Promotion & Tenure.
Other Consultations – We are happy to consult with you on any other Faculty Development topic. If we can't help you, we'll try to find somebody who can.
Please click on the link to go to set up a faculty consultation