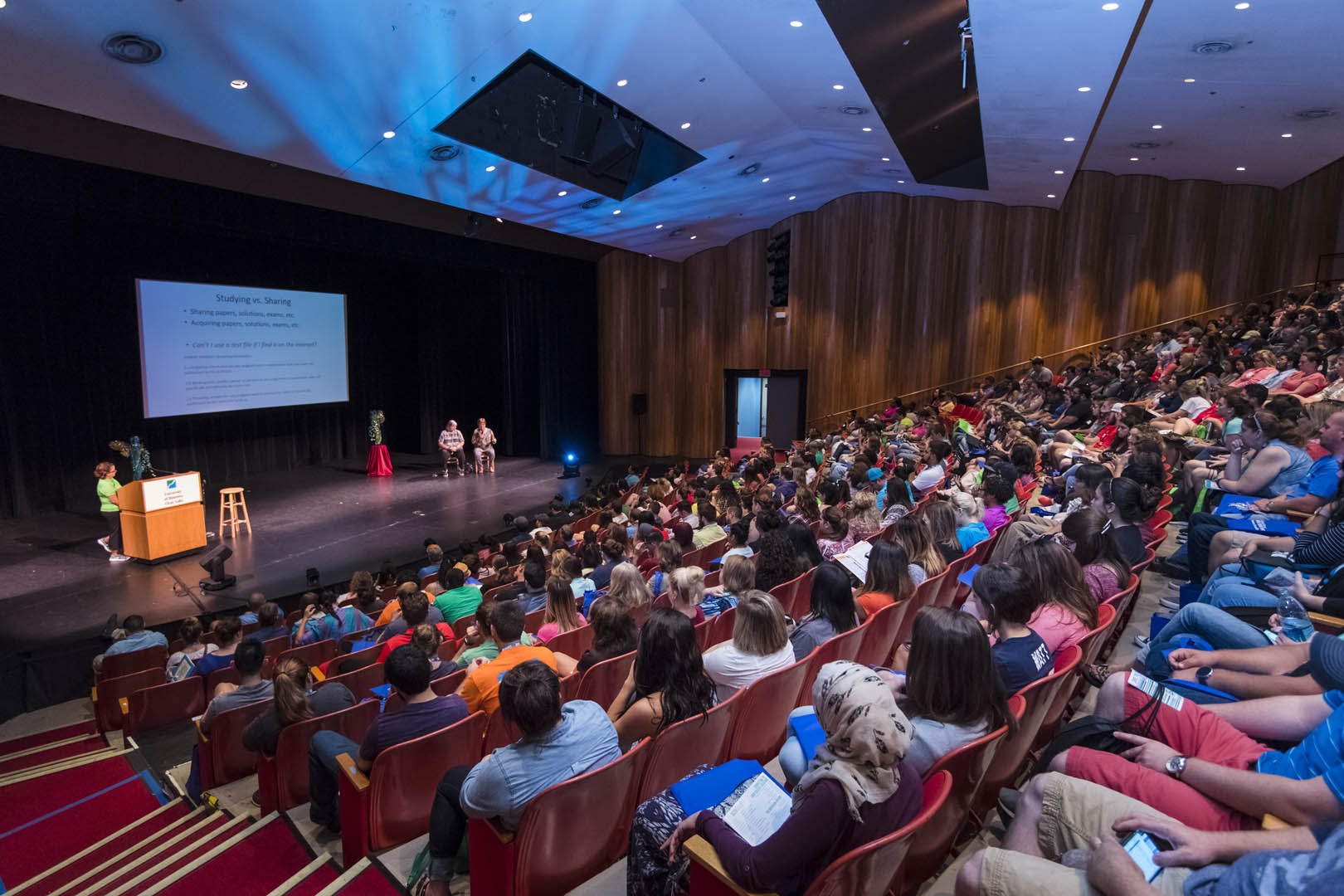 The Center for Faculty Development at University of Houston-Clear Lake provides a range of services for our faculty throughout the academic year. These training and enrichment opportunities occur in both formal and informal formats.
For information about any of our programs, please contact us at facultydevelopment@uhcl.edu. We're also happy to set up a consultation session with your team or department to assess your needs.
Special Events
Writing Across the Curriculum/Writing in the Discipline
Work with Dr. Lorie Jacobs, one of our Faculty Fellows, to inject or revise writing assignments in your teaching. Contact her at jacobsl@uhcl.edu.
Ongoing Events
Consultations
Need to talk to somebody about a faculty development topic? For assistance with your teaching, research productivity, service responsibilities and promotion questions, please request a consultation with our office.
Faculty Fellow Grants
Propose a UHCL faculty development project. Recipients receive one course release a semester to complete their work. Selection is made each Spring.
Faculty Learning Communities
Join a small group of like-minded faculty members from across the university to discuss and examine a shared interest. Communities form in September for each academic year.

If you are a UHCL faculty member with a great idea and would like to develop a Faculty Learning Community (FLC), please fill out this form to submit your proposal.

Submit Your Proposal
Learning Innovators
Join with faculty from across the university in an open discussion about teaching, research, scholarship, service, promotion or any other faculty development topic.
Promotion Roundtables
Learn the basics about promotion. Each year features a separate roundtable for Third Year Review, Promotion and Tenure and Promotion to Professor.
Quality Enhancement Plan
Each academic year, a cohort of faculty will examine a model of critical thinking and then map it to their class activities. Please visit the QEP Website for more information.
Research Workshops
Learn more about how to do research. These monthly meetings expose you to beneficial research tools, methods and habits.
Research Colloquiums
Discover what your fellow educators research at UHCL. This colloquium features two or three faculty members describing their current scholarly work.
Teaching Talks
Learn more about teaching in our monthly meeting. Learn about new theories, teaching techniques, and instructional tools.
Center for Faculty Development Awards
On April 30, 2018, UHCL faculty were honored at the Center for Faculty Development Awards. These awards are held annually by the Center to promote and sustain a campus culture that values intellectual inquiry, scholarship, and creative engagement. To view the call for awards, please click the link below. Here are the winners for the 2017-18 academic year at UHCL, as well as a list of faculty honored for teaching over 1000, 2500, and 5000 students during their time here at our university!
New Faculty Awards
Recognizing new faculty who have performed at a very high level on either teaching, research, or service before they apply for promotion.
Teaching Award – Soma Datta
Research Award – Jun Hao
Service Award – Christine Walther
We thank Angela Howard, Barry Marks, Lillian McEnery, and Liwen Shih from the Council of Professors for being the selection panel for this award.
Texas Research & Scholarship Award
Recognizing faculty for high level of scholarship on topics concerning the state of Texas, and/or demonstrating the impact faculty have in creating a reputation for UHCL across our state.
"Instream Flows Research and Validation Methodology Framework 2016-2017" - George Guillen
We thank Elizabeth Beavers, Shanshan Pan, and Thomas Garcia from the Faculty Senate Teaching and Research Committee for being the selection panel for this award.
Instructional Innovation Award
Recognizing faculty who stimulate a spirit of experimentation and creativity in trying out new ideas to enhance teaching and learning in specific, practical, and generalizable ways.
"Intersectionality Public Awareness Project" – Kim Case
Honorable Mentions:
"Humanizing History: Fostering Social & Personal Responsibility Through Holocaust Studies" – Barbara Hales
"Congregational Visit Assignment" – Mike McMullen
We thank Elizabeth Beavers, Shanshan Pan, and Christine Walther from the Faculty Senate Teaching & Research Committee for being the selection panel for this award.
"Go to 11" Award
Awarded to faculty who participate in 11 or more sessions sponsored by the Center for Faculty Development.
Carol Carman
Thomas Cothern
Anne Gessler
Mary Hedengren
Angela Kelling
Isabelle Kusters
Michael LaMontagne
Alex Martynov
Samina Masood
Denise McDonald
Janice Newsum
Gene Shan
Sandy Watson
CFD Staff Appreciation Award
Awarded annually to a distinguished staff member who has shown outstanding excellence and superior performance to assist the Center for Faculty Development accomplish goals throughout the year.
Michaelangelo Quiballo, Director of Dining Services, UHCL