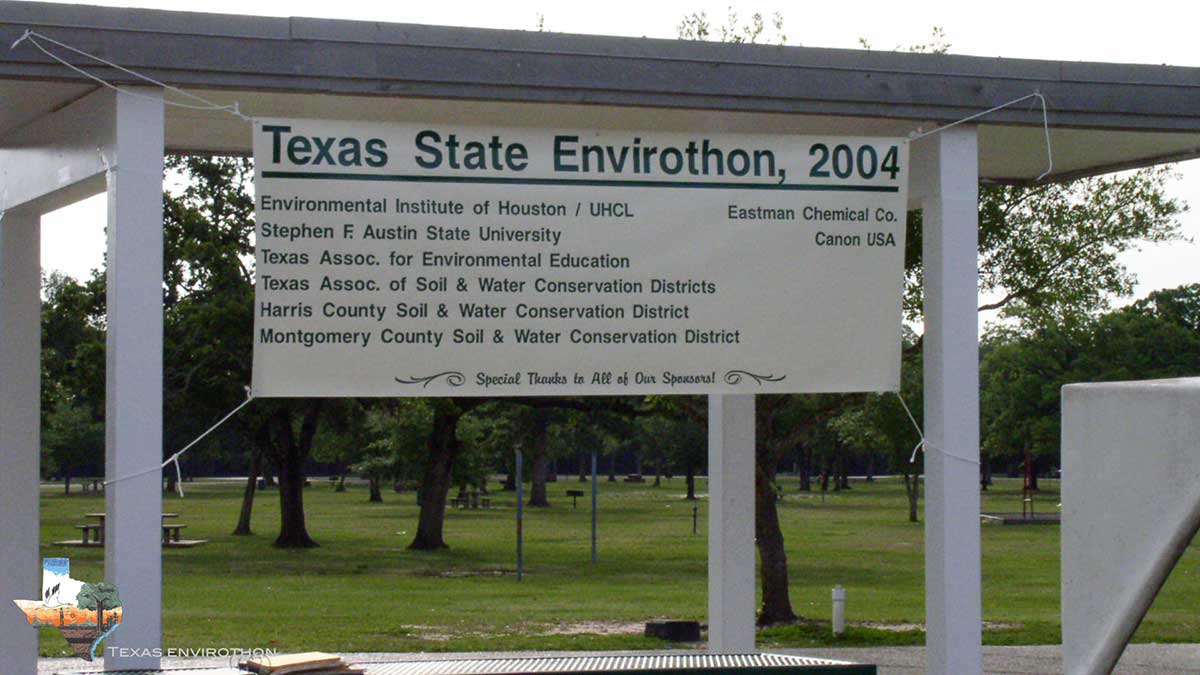 The Envirothon program originated in Pennsylvania in the spring of 1979. Since 1979, the Envirothon has continued a steady growth. The first national competition was held in 1988 with three teams. Currently, over 50 teams attend the NCF-Envirothon representing the states, Canadian provinces, and China.
In April 2001, the first Texas Envirothon competition was held in Nacogdoches where twelve teams participated. Teams represented schools from West Texas to East Texas to the Coast. Since then, more than 50 schools have participated in the state competition, including schools from the towns of Lubbock, Hallsville, Nacogdoches, Magnolia, Mt. Pleasant, Houston, Ft. Worth, Conroe, The Woodlands, Rio Hondo, San Antonio, and Paris. Texas sent its first team (Brazoswood H.S., Freeport) to the Canon Envirothon that year.
The Texas team has appeared in the top ten at the national level on several occasions. In 2005, the team from The John Cooper School, The Woodlands, placed second, winning $20,000 in scholarships and photographic equipment. The next year, the team placed third, winning $15,000 in scholarships and equipment. With the national competition canceled in 2014, Texas sent a team to the Heartland Envirothon in Kansas. There, the team from Academy of Science and Technology, The Woodlands, brought home the regional championship. The following year, the team won the forestry division and finished in third place overall. In 2018, the Texas team from Richardson High School, Richardson, won the forestry division.