EIH's Research Trailer Gets a New Look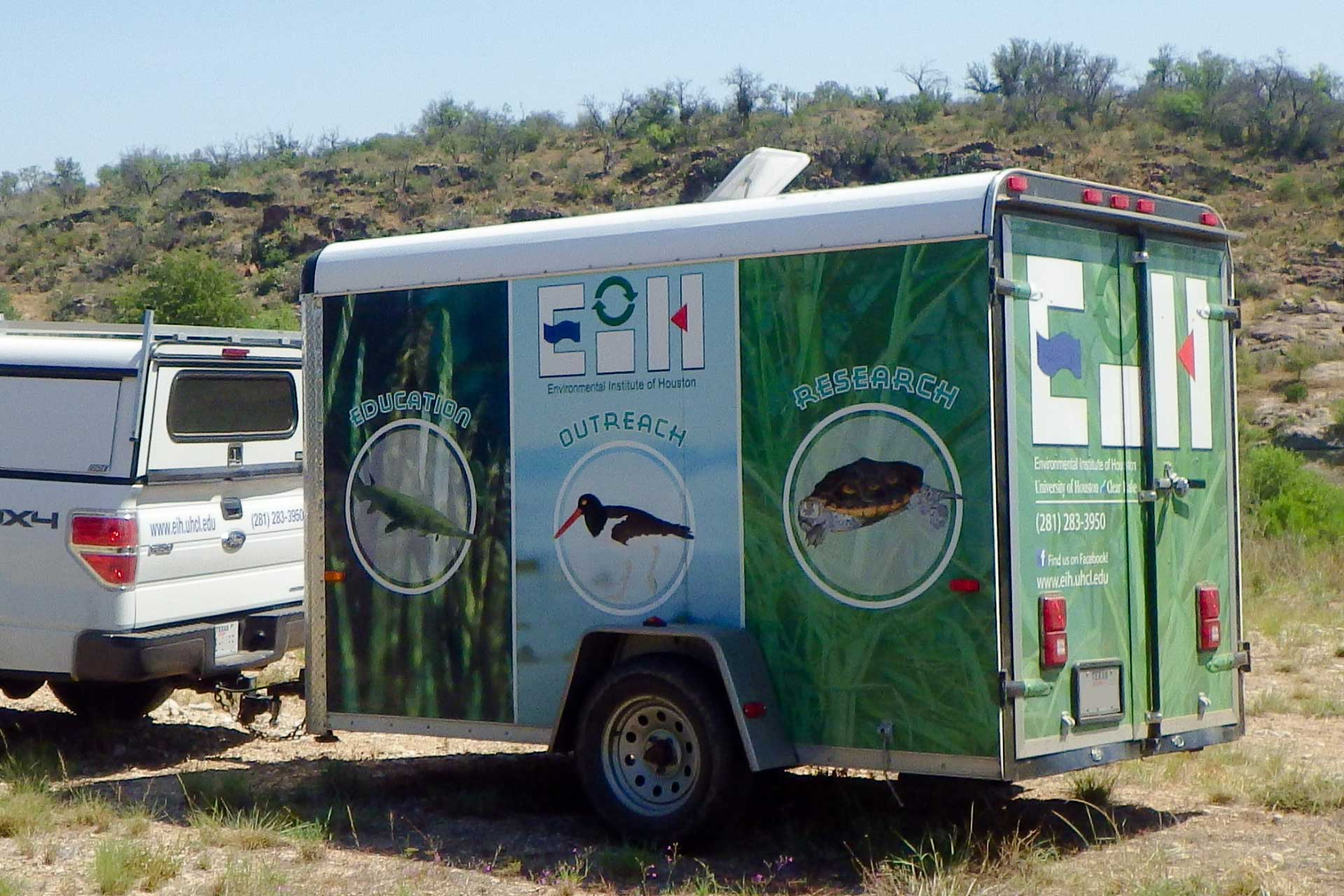 July 31, 2014
The Environmental Institute of Houston partnered with the UHCL Art and Design department to create a wrap for EIH's cargo trailer. The idea for the design is to showcase EIH's involvement in environmental work from the freshwater streams, to the tidal bayous and bays, all the way to the gulf shores.
Jenny Oakley, environmental scientist at EIH, worked with Stuart Larson, Associate Professor of graphic design at UHCL, to bring the idea to fruition. Larson hand-selected three of his top students to conduct a directed independent study in the spring 2014 semester to design the wrap for EIH's cargo trailer.
The trailer travels with EIH's research crew across the state from the Canadian River to the Rio Grande, and back to the Sabine River as part of the National Rivers and Streams Assessment.
"This is an excellent opportunity to get EIH and UHCL's name out there," said Oakley.
The first trip with the finished trailer wrap resulted in a call from a Girl Scout regional leader that saw the trailer and looked EIH up.
The design team was comprised of UHCL students Megan Ross, Brittany Cardenas, and Sam Savell. The wrap was printed and installed by Bayou Graphix of Houston, Texas.