EIH Research Assistant Wins Outstanding Student Award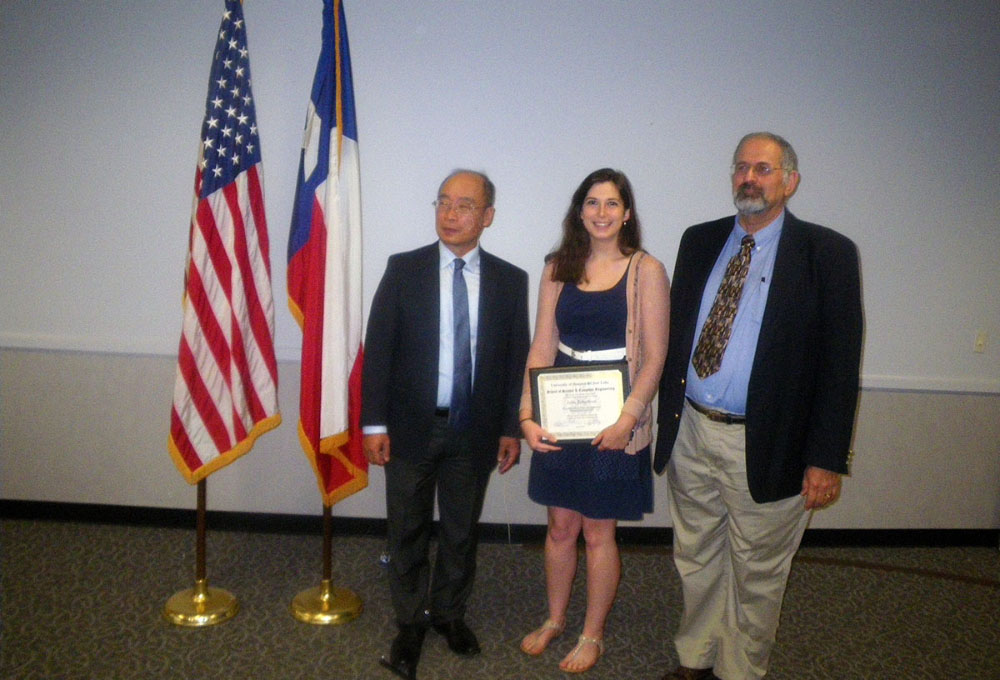 April 26, 2016
Josi Robertson, EIH graduate research assistant and student in the Environmental Science M.S. program at UHCL, was awarded the 2016 Outstanding Graduate Student in Environmental Science Award on Thursday, April 14, 2016. She was honored along with ten other graduate students and nine undergraduates at the School of Science and Computer Engineering's annual banquet. Robertson received the award for her exceptional academic record and her outstanding research.
Robertson presented her thesis entitled "The Habitat Use and Life History Characteristics of the Saltmarsh Topminnow in Texas" at UHCL on April 23, 2016. Her work involved extensive field research on the ecology of saltmarsh topminnow in coastal wetlands located within Sabine Lake and Galveston Bay. She has previously presented her findings at the Texas Chapter of the American Fisheries Society and Texas Academy of Science annual scientific conferences. Her research was funded by a grant from the Texas Parks and Wildlife Department State Wildlife Grant program. Her faculty advisor and thesis committee chair is Dr. George Guillen, Director of EIH.
"We are very proud of Josi and her accomplishments here at UHCL and EIH," said Guillen. "We also thank the TPWD for providing funding for this exceptional student and making it possible for her to continue her academic education at UHCL."
Robertson will graduate with an M.S. in Environmental Science in May 2016. She has been accepted into the Ph.D. program in Aquatic Resources at Texas State University for the fall 2016 semester.