MS Candidate Anna Vallery Successfully Defends Her Thesis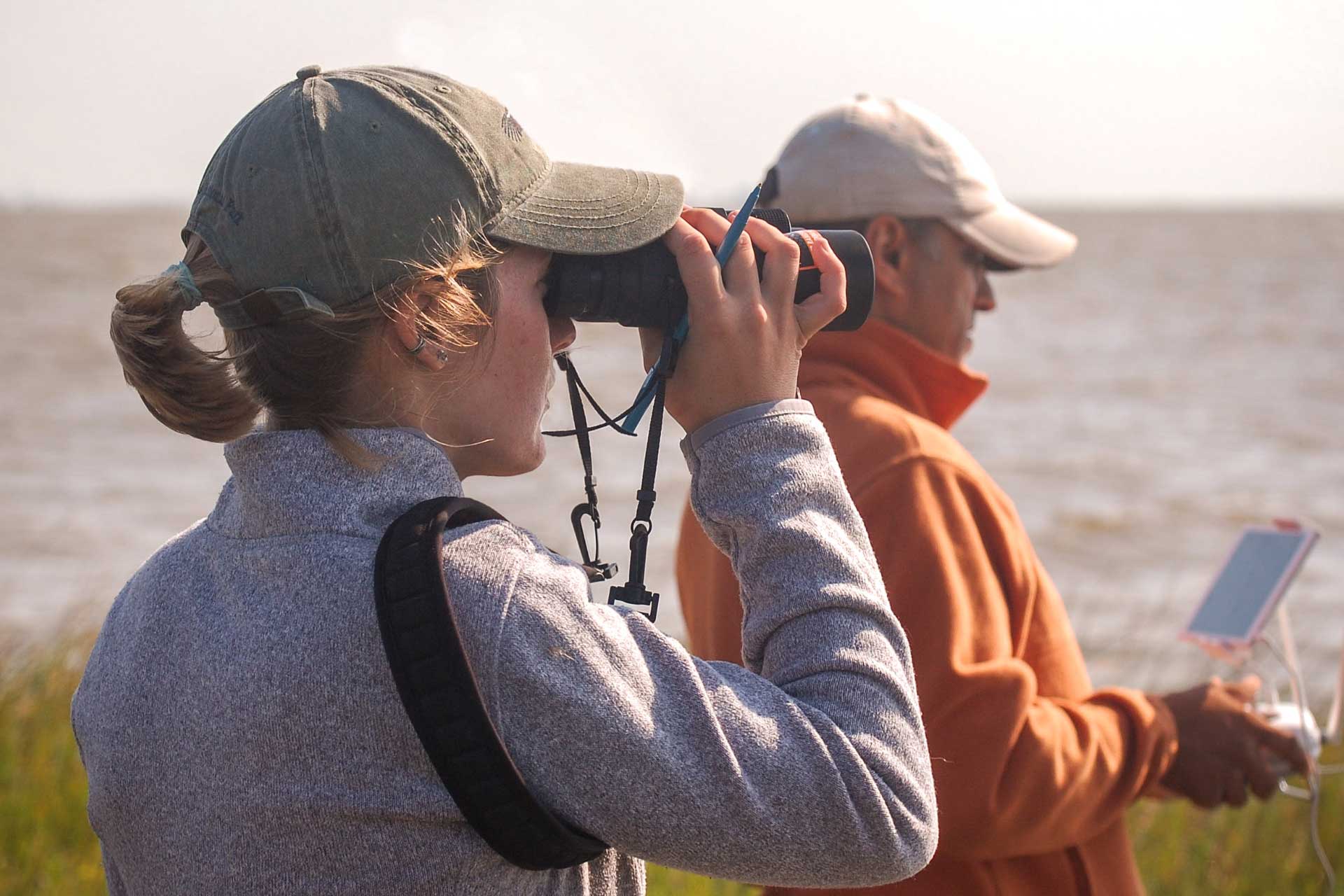 On Friday, April 27, 2018, Anna Vallery successfully defended her MS thesis entitled "Assessment of shorebirds and wading birds in Galveston Bay using conventional and UAV techniques." The Chair for her defense was Dr. George Guillen. The other members of Vallery's committee were Dr. Marc Mokrech and Dr. Cindy Howard.
While pursuing her degree, Vallery worked as a research assistant for the Environmental Institute of Houston where she was able to gain valuable field experience.
"I liked being able to work on the variety of projects and gain experience across the various fields of ecology and biology," said Vallery. "I think working with EIH not only greatly prepared me for working in this field, but also for going back for a PhD in the somewhat near future."
Vallery has accepted a position as a conservation specialist for Houston Audubon. She will be working with their native plant nursery, managing two of their sanctuaries, and helping with the Bird-Friendly Communities program.
Congratulations, Anna!