Grant replaces river research equipment lost to Harvey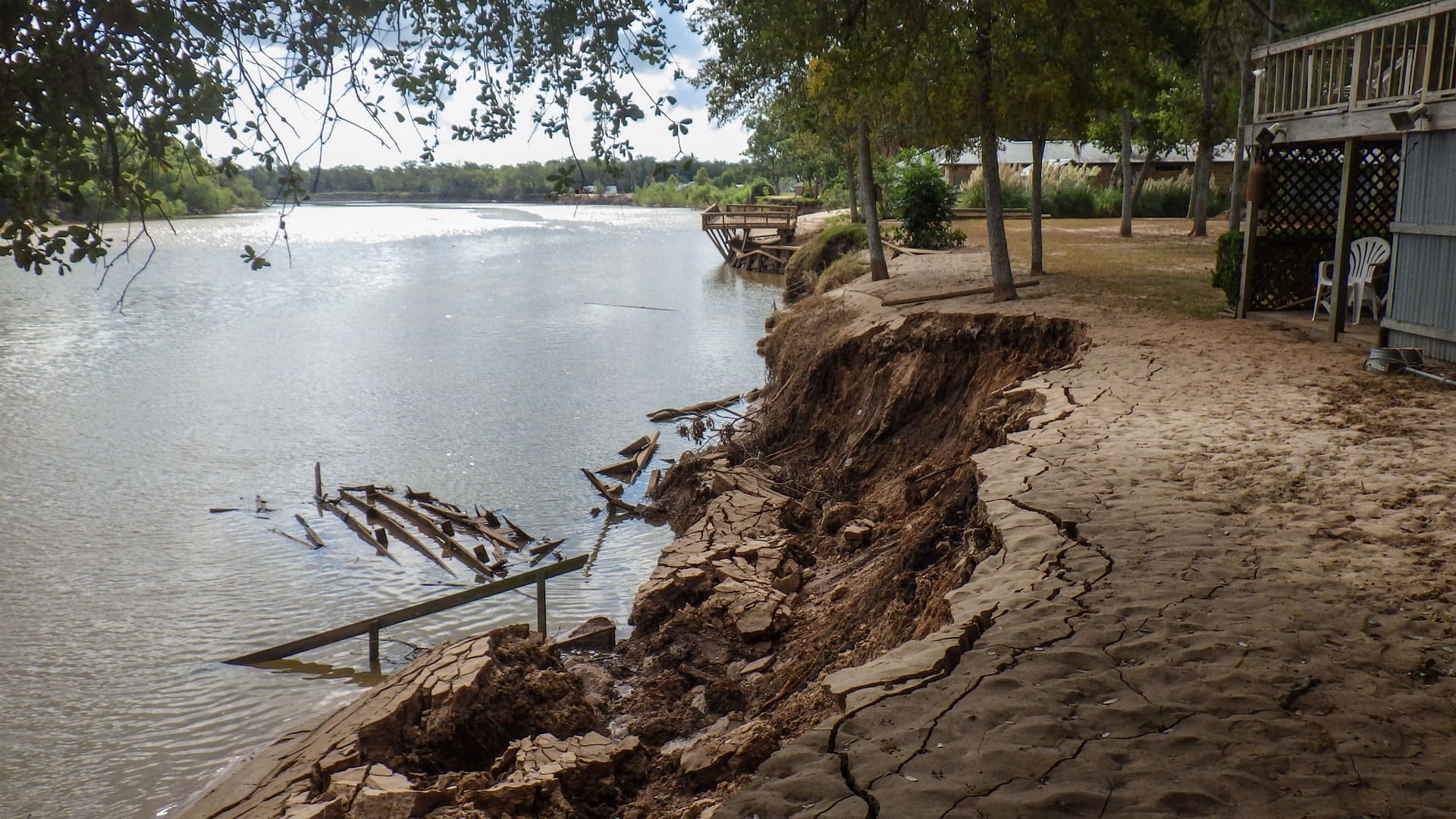 July 16, 2018

Harvey did a number on the hobos and the troll.
These are the names of the digital devices University of Houston-Clear Lake's Environmental Institute of Houston uses to test for water for temperature, salinity, and dissolved oxygen (called a Hobo) and water depth (called a Troll).
Hobos and Trolls allow the institute to monitor Galveston Bay's rivers, creeks, bayous and estuaries. "We monitor these parameters as part of a study to evaluate if that our bays and rivers have sufficient freshwater to be healthy," said Jenny Oakley, environmental scientist and manager of EIH's research projects.
The Hobos and Trolls are set up for continuous monitoring, recording and storing data every 15 minutes. The devices are fastened to PVC poles, which are sunk into the bed of the river. When researchers visit the sites every 30 days, they simply download collected data.
At least, that's the way it worked until Hurricane Harvey, during which six Hobos and a Troll were lost. Some of the equipment was attached to a landowner's private dock on the Brazos. "We lost the gear because the whole dock, and everything that was attached to it, just got washed away," Oakley said. "Further upstream we lost the gear because of sedimentation."
That equipment was located in a bend of the river where sediment washed downstream naturally accretes. "It's in at least four feet of mud," Oakley said. "We went out there and tried to dig it out, but the hole kept collapsing in on itself. We made four trips out there – even at really low tide – to try to retrieve it and we could not get to it. It's gone."
Fortunately, the institute was able to replace the Hobos and the Troll, thanks to fast-track funding from the National Academies of Sciences, Engineering and Medicine.
The recent $7,119 award was one of 11 NASEM grants totaling $341,283 to assist in the recovery of Gulf Coast scientific research efforts impacted by hurricanes Harvey and Irma. The grants help with repair, replacement or recovery of equipment, data or other research materials damaged or lost.
NASEM's news release announcing the awards erroneously said that UHCL's award was to help with replacement costs of a vehicle. The institute did request funds to replace a 2015 truck, but NASEM didn't cover that request. "The vehicle was our newest vehicle and it was down at the Ford dealership in Dickinson getting warranty work done on it," Oakley said. "It got about four feet of water."
The truck was transported to a field with thousands of other totaled vehicles between Houston and San Antonio. "When we were finally able to go out and look at it, all the cup holders were still full of water. We ended up taking a camper top that we put on after we bought the truck, and a bumper-mounted winch."
EIH recently received the replacement truck and insurance settlement, Oakley said, "but we're about $12,000 short on the cost of a new truck."
The Environmental Institute of Houston's research supports a 2007 state law which mandated the formation of science and stakeholder committees to make recommendations on the environmental flows needed to maintain the ecological integrity of Texas river basins. The TCEQ, which issues water rights permits, was tasked with promulgating the committees' recommendations and developing rules for the state to follow.
"There's concern about water quantity in Texas, especially in drought times. There is increasing concern that there won't be enough water making it down to the Bay to keep it healthy," Oakley said.
Learn more about UHCL's environmental science degrees.