Lulla Receives NASA Exceptional Service Medal
October 5, 2015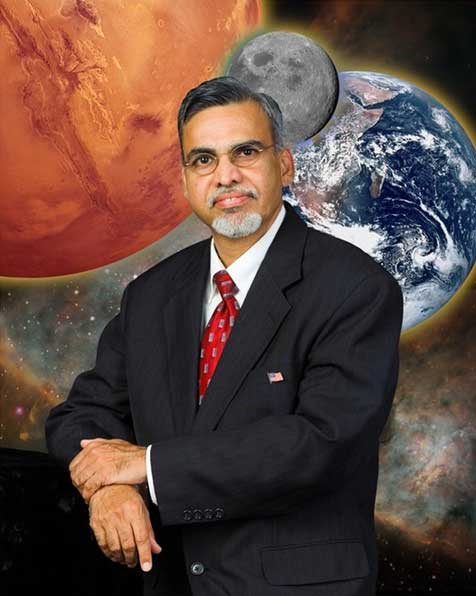 Kamlesh Lulla, Ph.D. (Photo: NASA)
NASA Johnson Space Center's internationally acclaimed scientist Kamlesh Lulla received one of the highest NASA honors—the NASA Exceptional Service Medal—for his long and outstanding contributions toward developing technology collaborations for future exploration missions. Ellen Ochoa, Astronaut and Director of Johnson Space Center presented the medal to Lulla during a ceremony on July 7, 2015, at the center.
This prestigious NASA medal is awarded to a Government employee for sustained performance that embodies multiple contributions which contribute to NASA projects, programs, or initiatives. The award identifies individuals who have been instrumental to the past and ongoing success of NASA.
Lulla was also recognized by the Government of India in January 2015 with the Pravasi Bhartiya Samman Award from India's Vice President Honorable Hamid Ansari for his achievements in space science and technology. Lulla has been with NASA 27 years where has held the positions of Chief Scientist for Earth Observations, Chief of Earth Science Branch, Chief of Flight Science Branch, and Director for research and technology collaborations.
Lulla has served as a board member of the Environmental Institute of Houston since 1998.