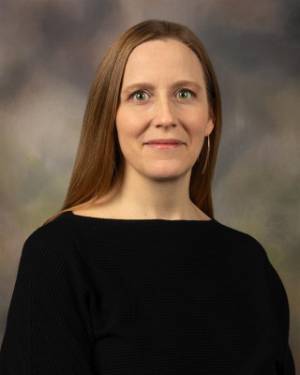 Anne Marcoline, Ph.D.
Assistant Professor of Literature,
College of Human Sciences and Humanities
Contact number: 281-283-3448
Email: Marcoline@uhcl.edu
Office: Bayou 1508.03
Biography
Anne Marcoline received her doctorate in comparative literature from the University of California at Santa Barbara. Her research and teaching areas include European romanticism, word-music relations, aesthetics, and feminist studies. Her current research offers a feminist reading of the figure of the musician in literature by E.T.A. Hoffmann and George Sand; her broader teaching and research interests include works by women writers, women's autobiography and life-writing, and feminist care ethics.
A recent addition to the literature faculty, she also contributes to women's studies education at UHCL. She came to women's studies by way of a commitment to feminist pedagogy and with an interest in the interdisciplinary study of gender dynamics, including questions of power, privilege, and voice.
---