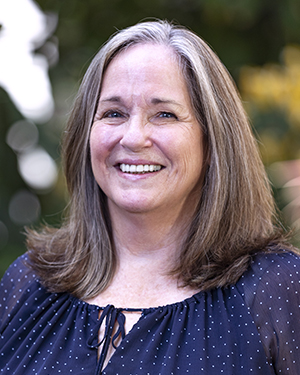 Leticia French, M.A.
Senior Lecturer of Writing,
College of Human Sciences and Humanities
Contact number: 281-283-3462
Email: french@uhcl.edu
Office: Arbor 1507
Biography
As a Senior Lecturer of Writing in the Department of Communication and Studio Arts, Ms. French has been a faculty member at UHCL since the fall of 2014. In 2021 she was awarded UHCL's Outstanding Lecturer of the Year Award.

Ms. French teaches undergraduate composition and rhetoric courses, including Written Communications in Business, Technical Writing, Writing for the Public, and First-Year Writing. As time allows, she pursues her research interests, which include course assessment, course development, classroom management, and metacognitive peer review. In addition to presenting regularly at professional conferences, during her tenure with the UHCL Writing Program, Ms. French has developed two major courses for the Writing Program: Introduction to Professional Writing (with Dr. Dragana Djordjevic), and Writing for the Public, which is now a required course for students in the Public Service Leadership degree program.

With a certificate in Online Teaching from Texas A&M, Ms. French has been a leader in transforming and promoting UHCL's emergence in online education. Since her arrival in 2014, she has strongly advocated the use of online platforms for teaching and learning. Toward that end goal, she developed the Practical Online Pedagogy faculty community, which is now an ongoing faculty learning community through the Faculty Development Center.

Ms. French completed her B.A. and M.A. in English, with an emphasis in rhetoric and composition, at Texas A&M University - Corpus Christi.
---
Areas of Expertise
Online teaching
Business, technical, and professional communication
Course development
Metacognitive peer review
Course assessment
---
Courses (Current Academic Year)
Technical Writing
Written Communications in Business
Writing for the Public
Introduction to Professional Writing
First Year Writing
---
Research Projects
Metacognitive peer review
Gender language in professional communication
Improving online education
Remote teaching
Academic dishonesty among faculty
---
Awards and Accomplishments
2021 - UHCL Outstanding Lecturer of the Year
---