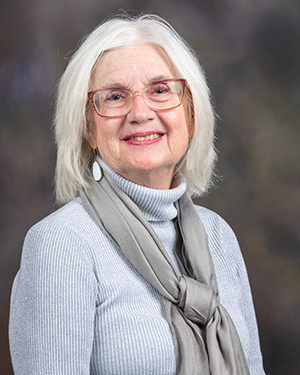 Janice Bethany, M.A.
Visiting Lecturer,
College of Human Sciences and Humanities
Contact number: 281-283-3372
Email: bethany@uhcl.edu
Office: B1508.17
Biography
Janice Bethany teaches writing for UHCL's writing program. Her courses include Written Communications in Business and Advanced Technical Writing. She has served as a corporate editor, having worked on Superfund proposals and environmental studies for Latin America. When she is not teaching, Janice writes creatively with emphasis on ekphrasis, writing in response to art. She has written creatively about works by Mark Rothko, Augustus John, Henry Ossawa Tanner and more.

Janice received her Master of Arts in English from Wichita State University with her thesis on T.S. Eliot. She has also completed post-graduate courses in creative writing and literature at the University of Houston-Main.

Curriculum Vitae
---
Areas of Expertise
• Technical writing
• Business writing
• Rhetoric and composition
• Creative writing
• Poetry and fiction
---
Publications
Her creative work has recently placed in the following competitions and publications:
"Father's Day," O'Bheal Five Words Competition, Cork Ireland, 2020.
"Limes Turning Blue," Texas Poetry Calendar 2021, Kallisto Gaia Press, 2020.
"On a Gray Scale," Digital Book, Toledo (OH) Museum of Art Ekphrastic Competition, 2020.
"The Thinkers," after Augustus John, Ekphrastic Review Challenge, Toronto, Canada, 2020.
"From Room 1000," Letheon Competition, Anesthesiology, a medical journal, Lippincott Williams, 2019.
"Rearranged in Strange Light," after Henry Ossawa Tanner, Ekphrastic Review Challenge, 2019.
"Sunshine of the Almost-Spotless Mind," after Bart Levy, Craven Arts Council Ekphrastic Competition, New Bern, NC, 2020.
"Tally Ho," after Wladsylaw Podkowinski, Ekphrastic Review Challenge, Toronto, Canada, 2019.
"Two Booths, Red Floor," after Mark Rothko, Ekphrastic Review Challenge, Toronto, Canada, 2019.
---
Courses (Current Academic Year)
Essentials of Business Writing
---
Research Projects
Janice was recently successful in placing in a few national and international writing competitions. Ekphrastic writing requires research on art and the artist, genre, history, style and context. Creative writing demands more research than the average person may realize, and she is always searching for existing foundations to build upon.
---