Improving Lives
University of Houston-Clear Lake's College of Human Sciences and Humanities improves lives in the classroom and in the community. With departments in liberal arts; social and cultural sciences; clinical, health and applied sciences; and communication and studio arts, we prepare you to pursue personal satisfaction and professional success.
Among our many community outreach initiatives, the Center for Autism and Developmental Disabilities is known statewide for its services. Our degree programs also include internships with more than 300 partners, allowing you to start making a difference today.
Meet the Deans
Dr. Samuel Gladden has served as the interim dean of the College of Human Sciences and Humanities since September 2020. He brings a wealth of knowledge from the literature arena and has published widely on key figures in 19th-century British literature. Dr. Christal Seahorn has served as the interim associate dean for the college since September 2020. She brings valuable knowledge from her research in digital discourse analysis and activist rhetorics, with concentrations on gender and pre-battle oratory.
Samuel Gladden, Ph.D.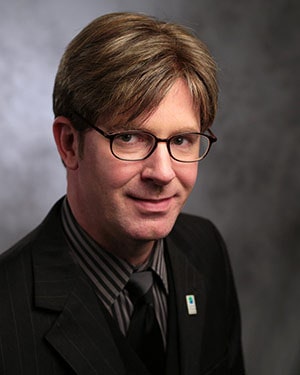 Samuel Gladden
Interim Dean and Professor of Literature,
Human Sciences and Humanities
Contact number: 281-283-3301
Email: gladden@uhcl.edu
Office: Bayou 1529.06
Christal Seahorn, Ph.D.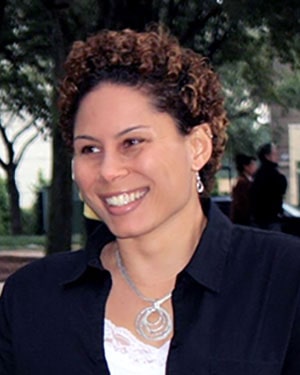 Christal R. Seahorn
Interim Associate Dean and Associate Professor of Writing,
Human Sciences and Humanities
Contact number: 281-283-3444
Email: seahorn@uhcl.edu
Office: Bayou 1508.27
Opportunities to Engage
We reward curiosity and dedication with unmatched educational opportunities.
In just one example, our art and design students hone their craft in spacious studios for ceramics, metalworking, woodworking, sculpting, painting and graphic design. Looking for inspiration? The UHCL Art Gallery hosts exhibitions from around the world.
And while the greater Houston area offers innumerable opportunities, we know there's a lot more to explore. We regularly bring international luminaries to campus and arrange study abroad trips to Mexico, Europe and beyond.
Meeting Future Needs
We're growing to meet the changing needs of both our local and global community. Our first doctoral program, the Doctor of Psychology in Health Service Psychology, first began welcoming students in 2016 to meet the demand for expertise in both school and clinical psychology. Our RN to BSN program for registered nurses to attain a bachelor's degree launched in 2014 to support national initiatives in nursing education.
The College of Human Sciences and Humanities holds a number of specialized accreditations, including accreditations and approval from the Commission of Accreditation for Marriage and Family Therapy Education; the Association for Behavioral Analysis International; the National Association of School Psychologists. The Council on Social Work Education has also accredited our bachelor's degree in social work. Our Fitness and Human Performance curriculum has been recognized by the National Strength and Conditioning Association for preparing students to successfully enter into the career field. The Human Factors Certificate and Applied Cognitive Psychology Program are accredited by the Human Factors and Ergonomics Society.