Research Staff
Our research staff are as diverse as the projects they work on. Whether they are conducting water quality monitoring or presenting research results at a national conference, our staff share a common goal—to further understanding of the environment through research, education, and outreach.
---
George Guillen
Executive Director, Environmental Institute of Houston
Professor of Biology and Environmental Science, CSE
Guillen is the executive director of EIH and a professor of biology and environmental science at UHCL. Guillen obtained his Ph.D. in environmental science from the University of Texas, School of Public Health. His previous experience includes chief of the Fisheries and Contaminants Program at the U.S. Fish and Wildlife Service office in Arcata, Calif. Prior to that he was the toxicology and risk assessment unit chief at the Minerals Management Service in New Orleans, La. Additionally, he worked for 10 years with the TCEQ predecessor agencies (TNRCC and TWC) as district manager and program manager. He also served as a biologist with the Texas Parks and Wildlife Department for more than four years.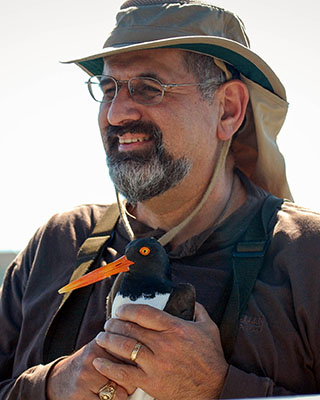 ---
Jenny Oakley
Associate Director, Research Programs
Oakley is EIH's associate director of research programs and has worked for EIH since 2008. She earned a Ph.D. in the Marine Biology Interdisciplinary Graduate Program at Texas A&M University in 2019. Her M.S. and B.S. degrees are in biology (minor in chemistry) from TAMU-Corpus Christi. Oakley manages EIH's research programs, working closely with EIH research staff to coordinate proposal development, project management, and report compilation. She is also one of EIH's licensed OUPV captains.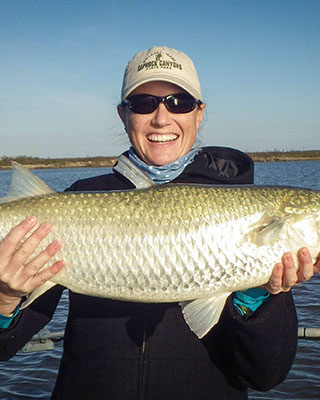 ---
Aurora Alvarez
Research Technician
Alvarez is a research technician at EIH. She graduated from University of Nebraska- Lincoln with a B.S in fisheries and wildlife in 2019. She assists on the statewide NRSA project.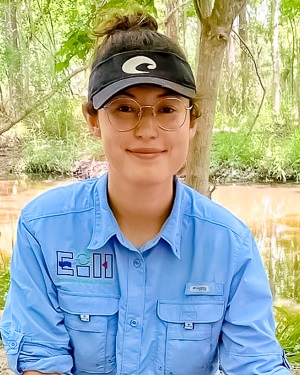 ---
Kaylei Chau
Research Associate
Chau is a research associate at the Environmental Institute of Houston. She graduated from UHCL with her B.S. in environmental science with a specialization in biology in the spring of 2017. Currently, she is pursuing a master's degree, and will be focusing on floating wetland treatment systems for her thesis project.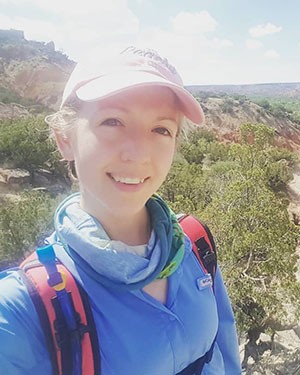 ---
Noah Daun
Research Associate
Daun is a research associate at EIH. He graduated from UW–Stevens Point with a B.S. in May 2019. He graduated with an M.S. from University of Southern Mississippi in May 2023. His thesis focused on the habitat preferences of the freckled darter and variation of fish species assemblages in woody habitats of large rivers. He is currently the fish taxonomist for Texas on the NRSA project.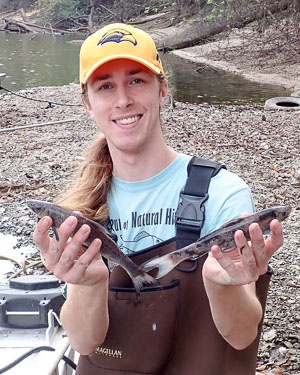 ---
Mandi Gordon
Senior Biologist
Gordon began working for EIH as a research associate in 2011. She obtained her M.S. in biology from Georgia Southern University and her B.S. in marine biology from Texas A&M University at Galveston. Her prior experience covers broad topics such as examination of physiological adaptations, biomechanics, ecological and environmental impacts on populations, and reproductive endocrinology. Gordon has had the opportunity to work with a wide range of vertebrate species, but her primary senior research role at EIH involves the study of turtles. Since working for EIH, she has participated in interdisciplinary projects ranging from water quality monitoring to population demographics and ecology.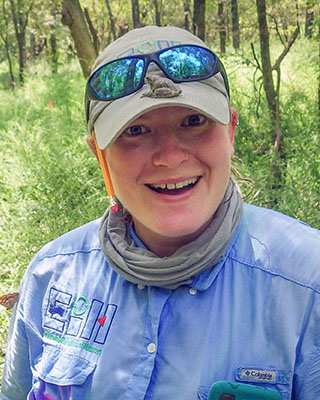 ---
Marc Mokrech
Senior Research Scientist
Mockrech's background is in civil engineering specialized in geographic information systems (GIS) and remote sensing. His current research focuses on spatial modeling considering an interdisciplinary approach for analyzing and understanding future environmental and socio-economic implications. He has more than 10 years in applying spatial modeling in a wide range of fields including coastal management and adaptation to future changes, impact assessment of climate change on urban and natural environments, hydrological and watershed analysis, terrain analysis, and uncertainty management in GIS-based models. Mokrech is currently investigating changes in landscape use and demographics and impacts on the local environment.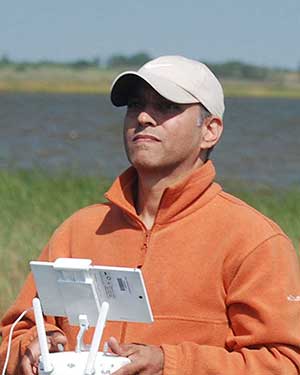 ---
Ashlyn Sak
Research Technician
Sak joined the EIH team in 2022 as a research technician. She earned her B.S. in natural resource ecology and management from Louisiana State University. Her research interests include fish morphology, mutualistic relationships, climate change, and disease ecology.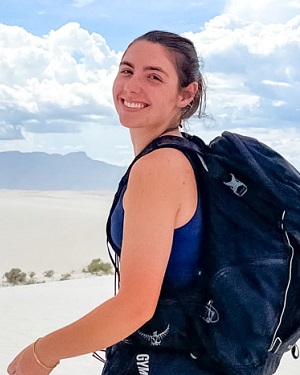 ---
Erica Underwood
Research Technician
Underwood is a research technician and has worked for EIH since 2022. She earned a B.S. in biology from Lindenwood University, with a minor in chemistry. Previously, she worked with the National Park Service helping to protect endangered Kemp's ridley sea turtles.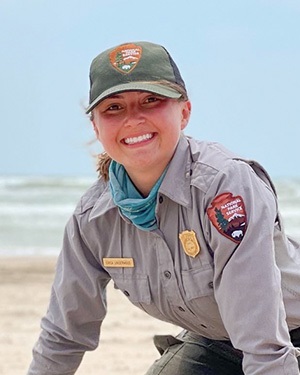 ---
Vacant
Equipment Maintenance Technician
The equipment maintenance technician is responsible for performing basic maintenance and repair of field gear that support research tasks (e.g., vessels, trailers, outboard motors, vehicles, ATVs). This position is critical to the success of our research program which is engaged in aquatic studies state-wide in Texas.