All-terrain and Utility Task Vehicles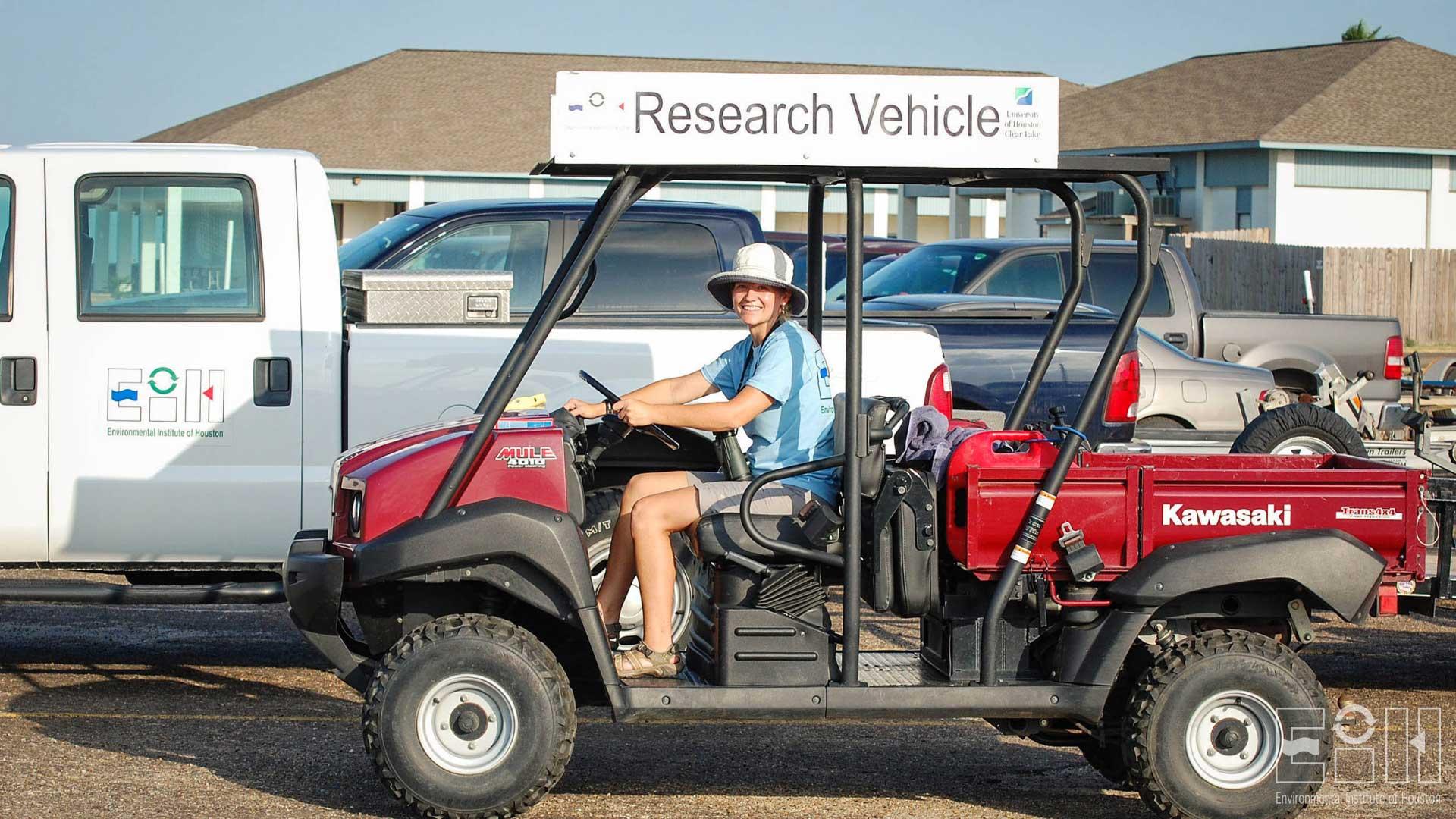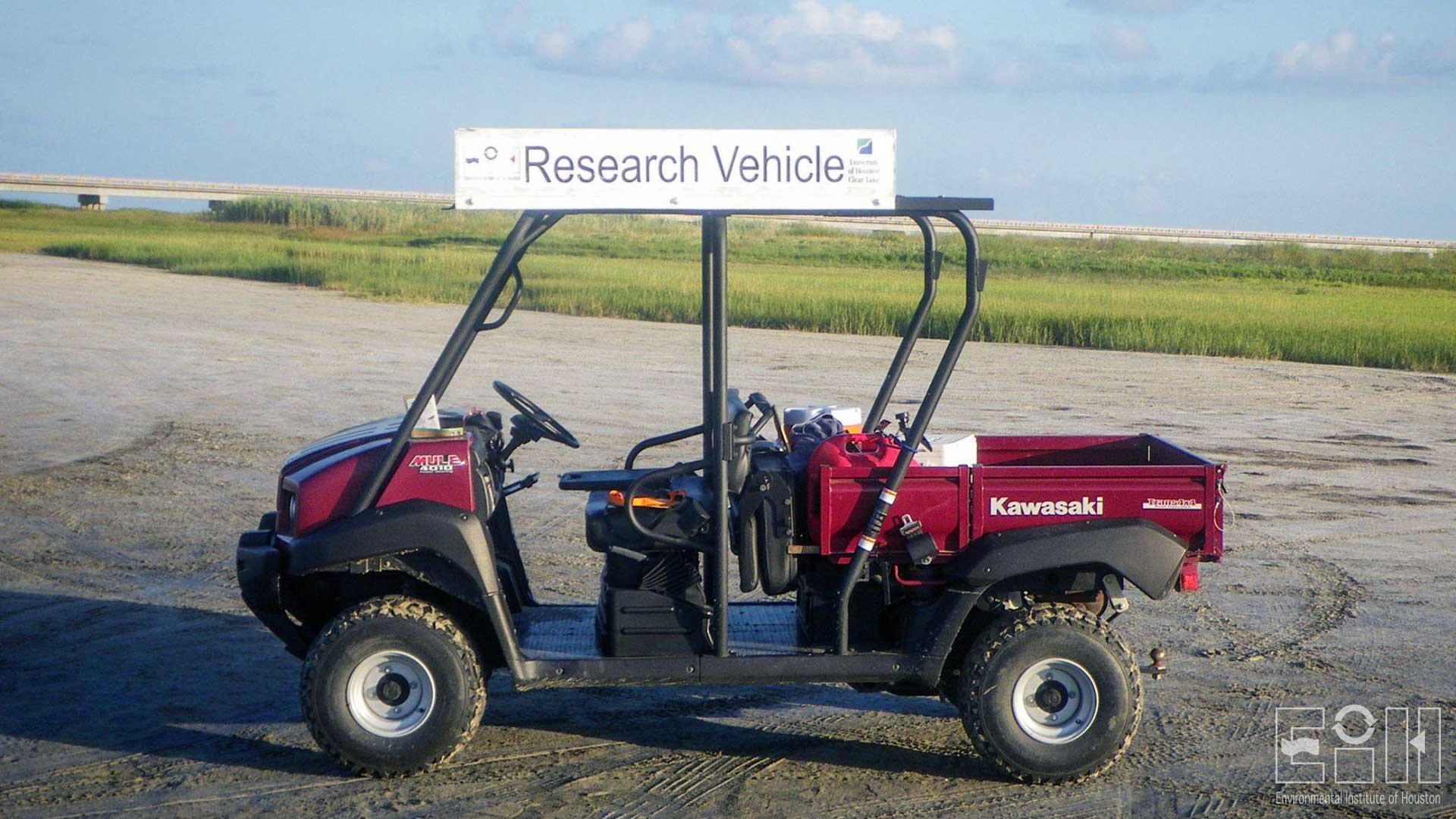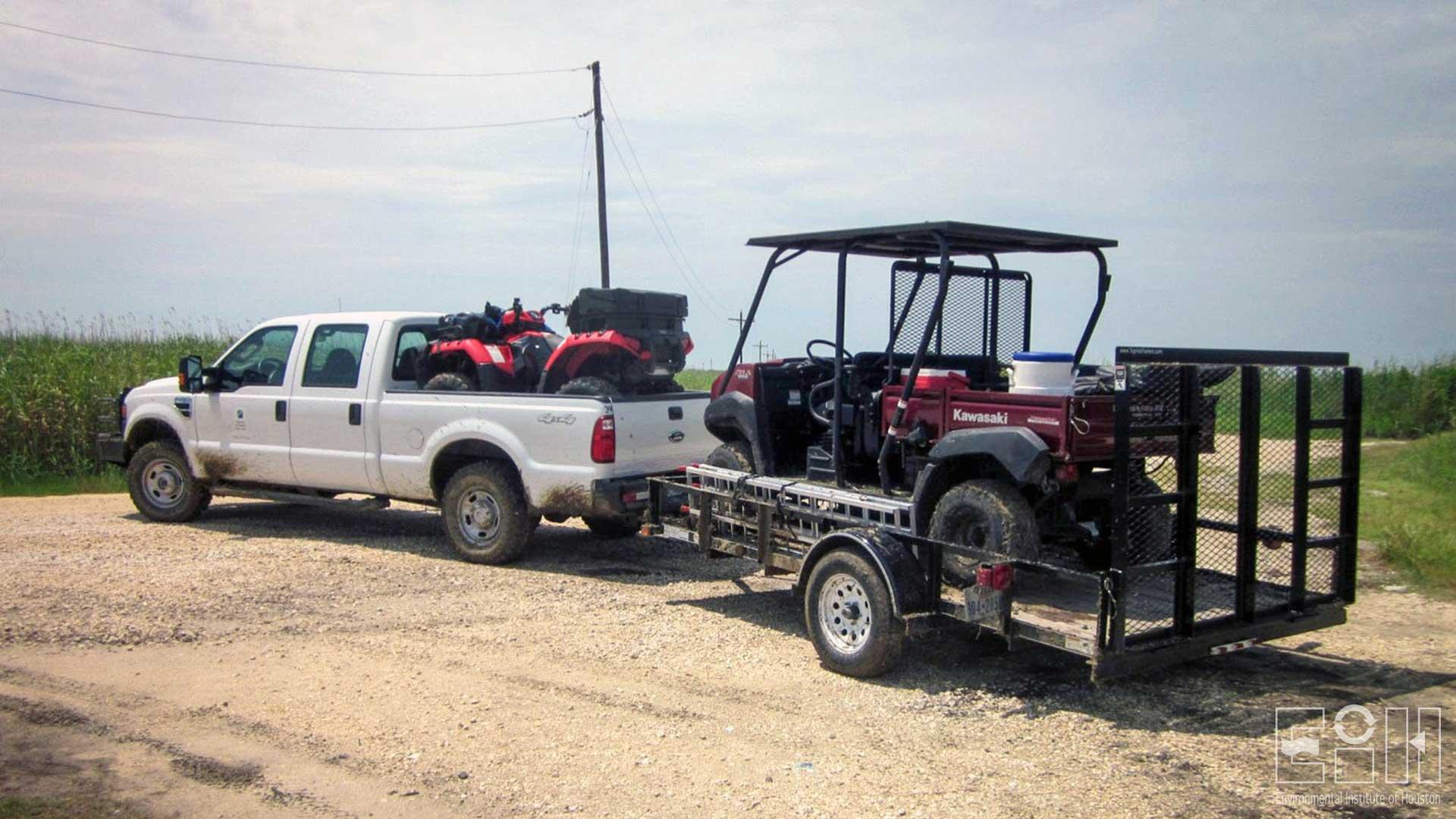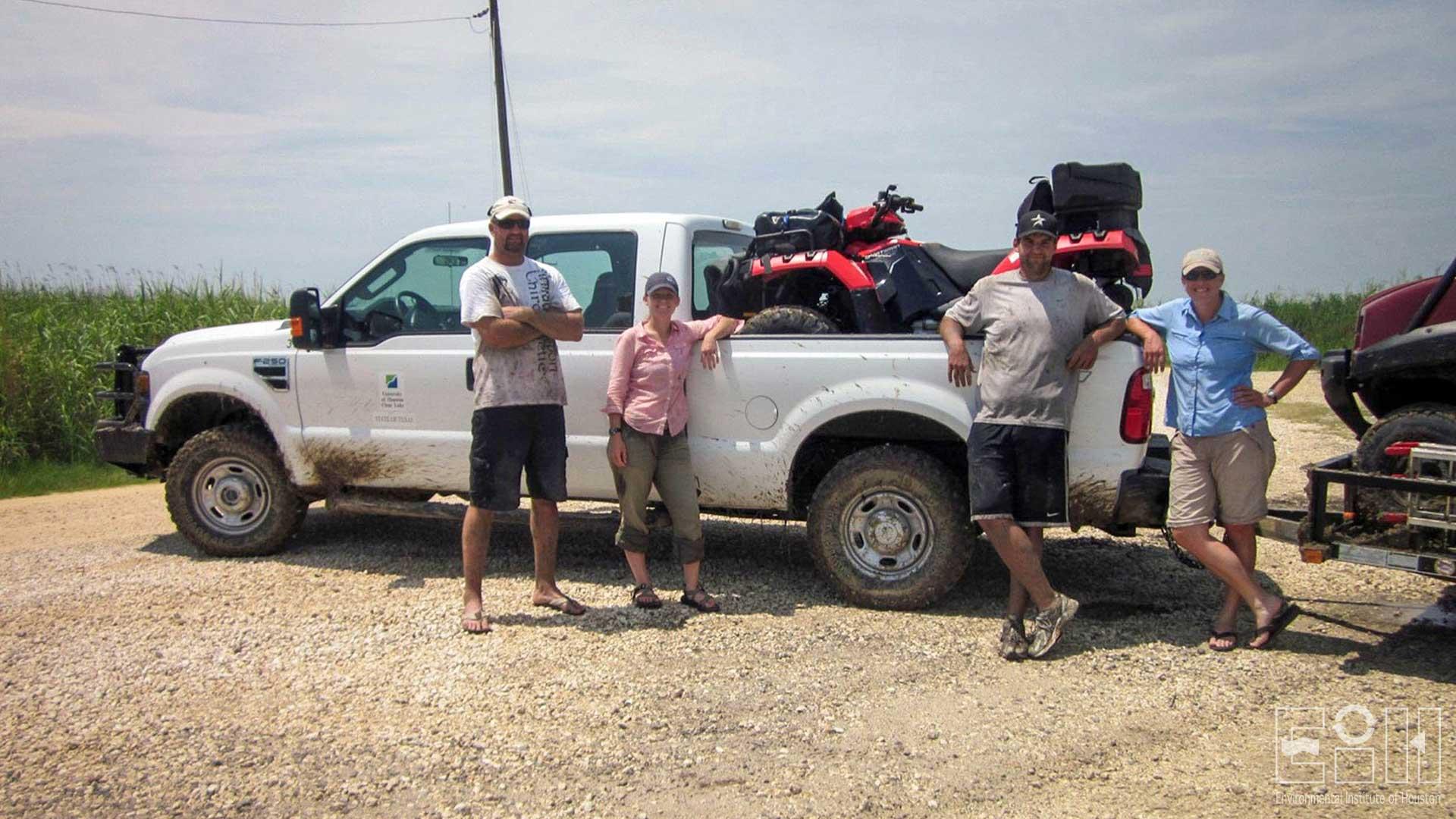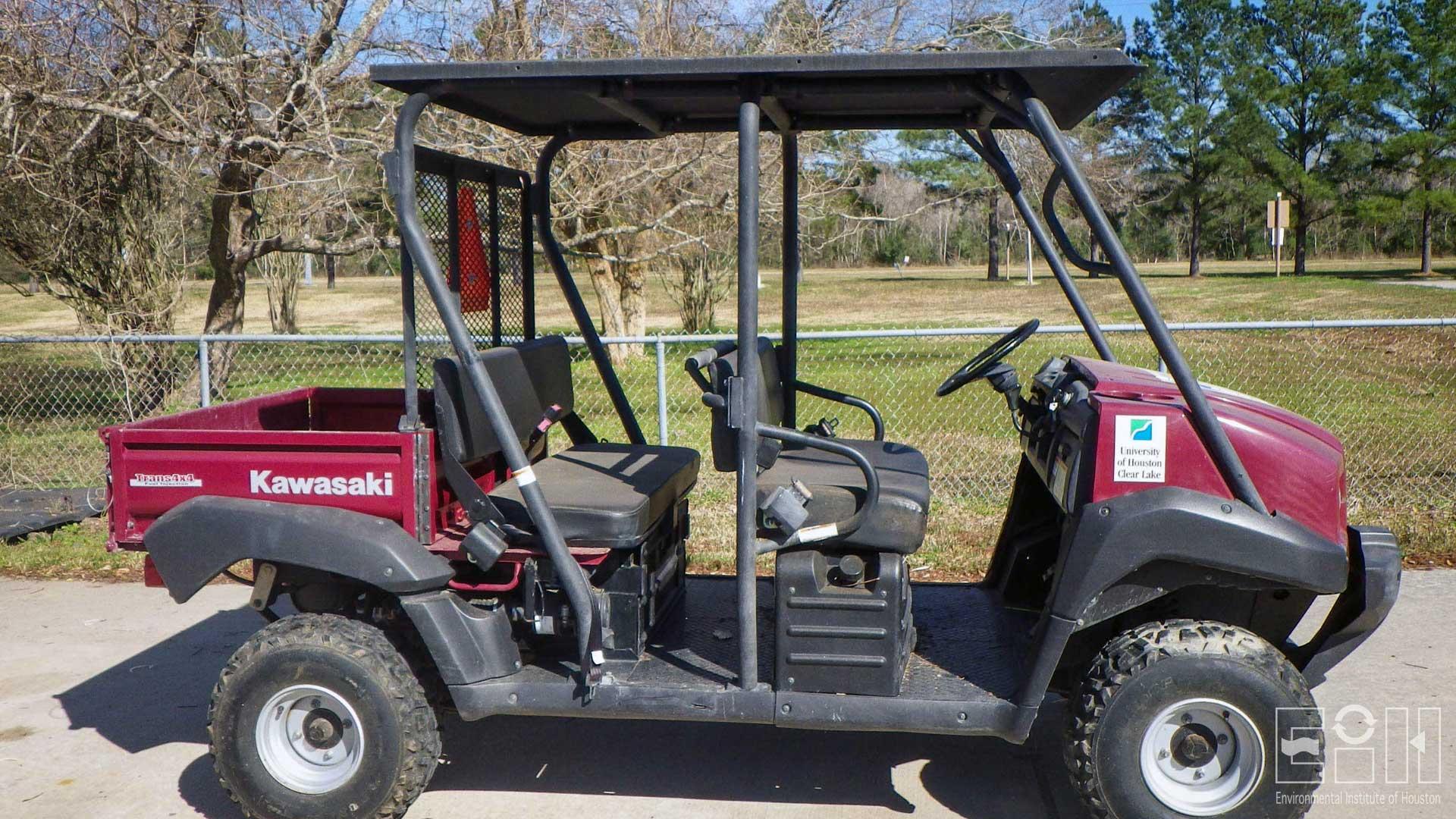 EIH's all-terrain and utility task vehicles provide a means for EIH staff and students to access remote study sites that a full-sized vehicle cannot access. The Polaris ATV seats two passengers, and is equipped with multiple equipment storage saddlebags and a rack. The Kawasaki Mule seats four passengers with a bed to carry supplies, and is equipped with seatbelts and safety helmets.
For more information on these all-terrain vehicles, please contact EIH at: eih@uhcl.edu or 281-283-3950.