Distribution and Demographics of the Diamondback Terrapin in Galveston Bay, Texas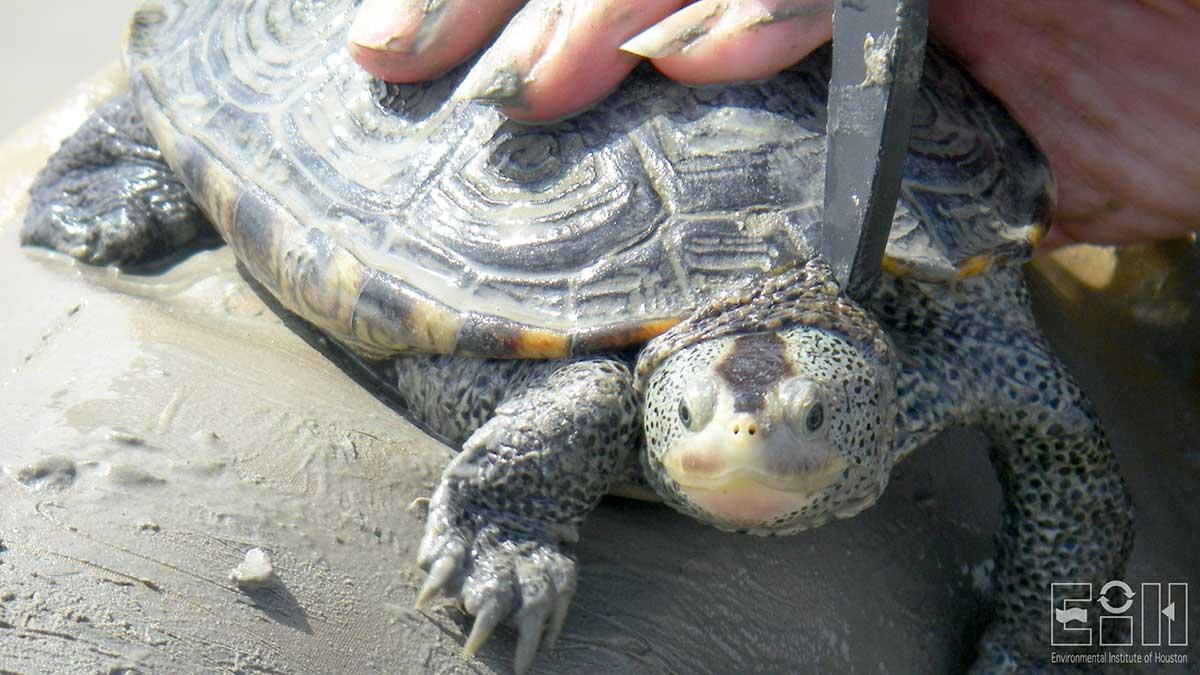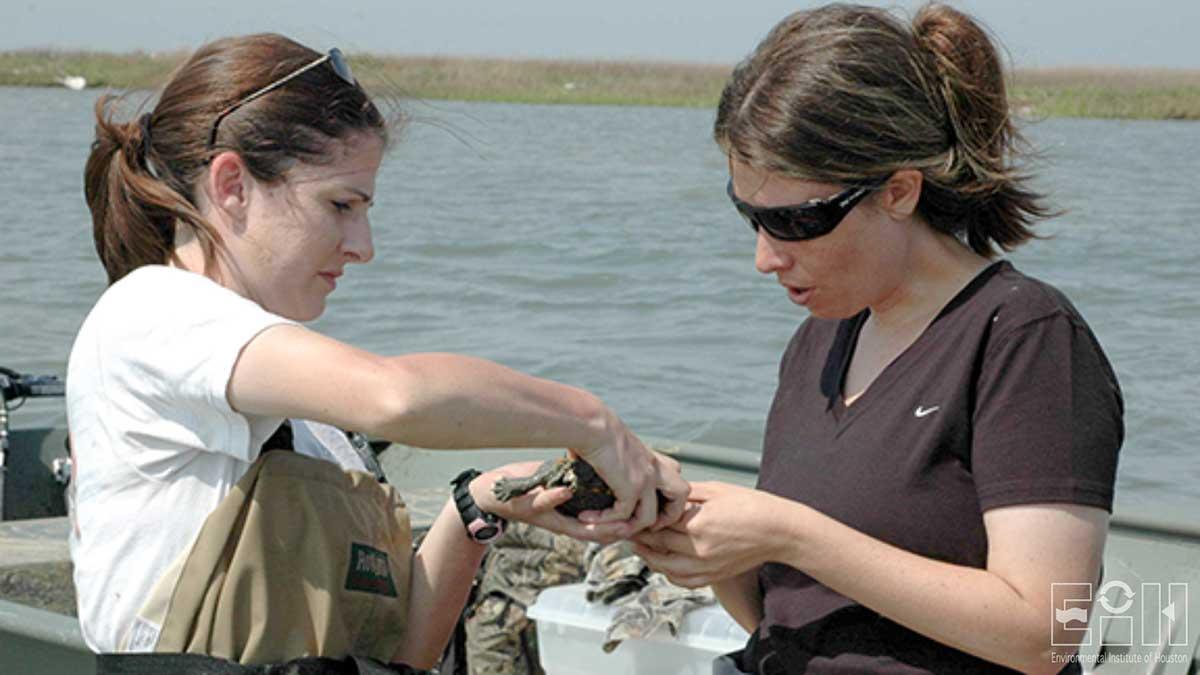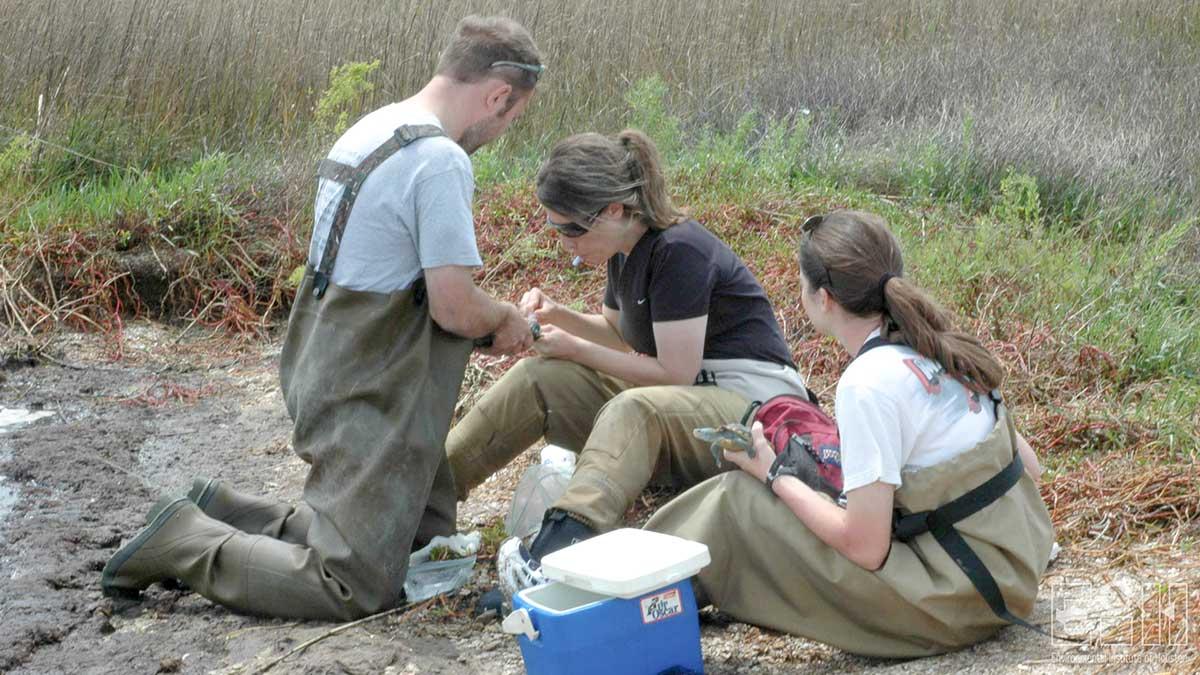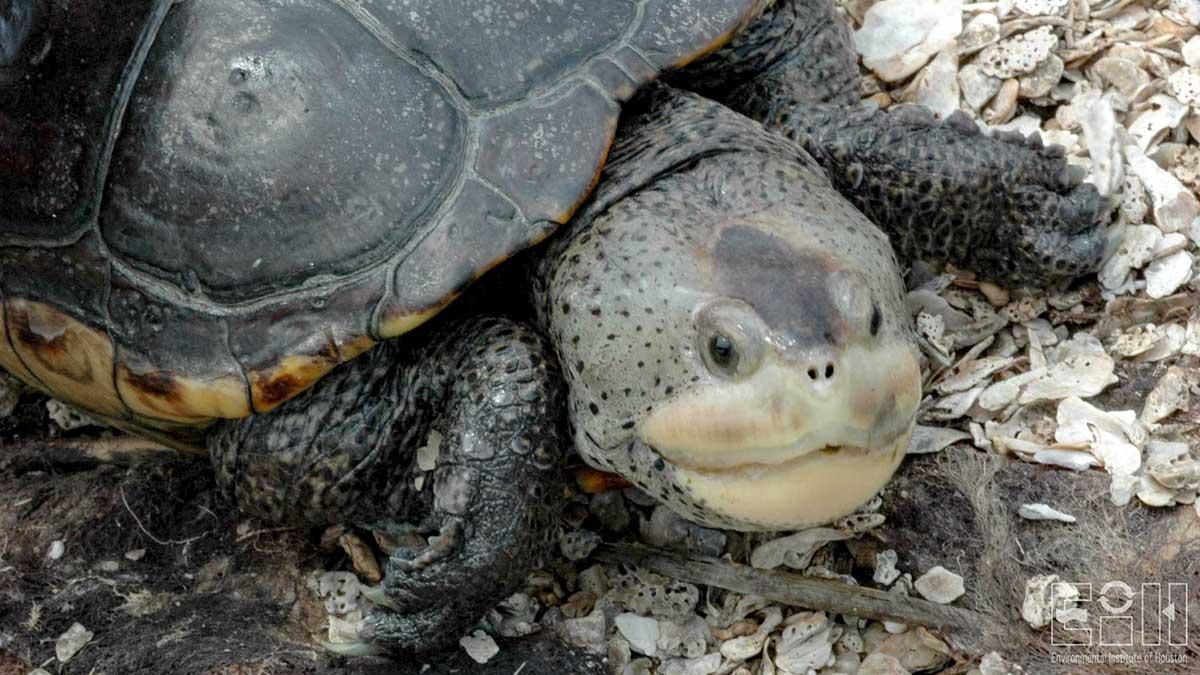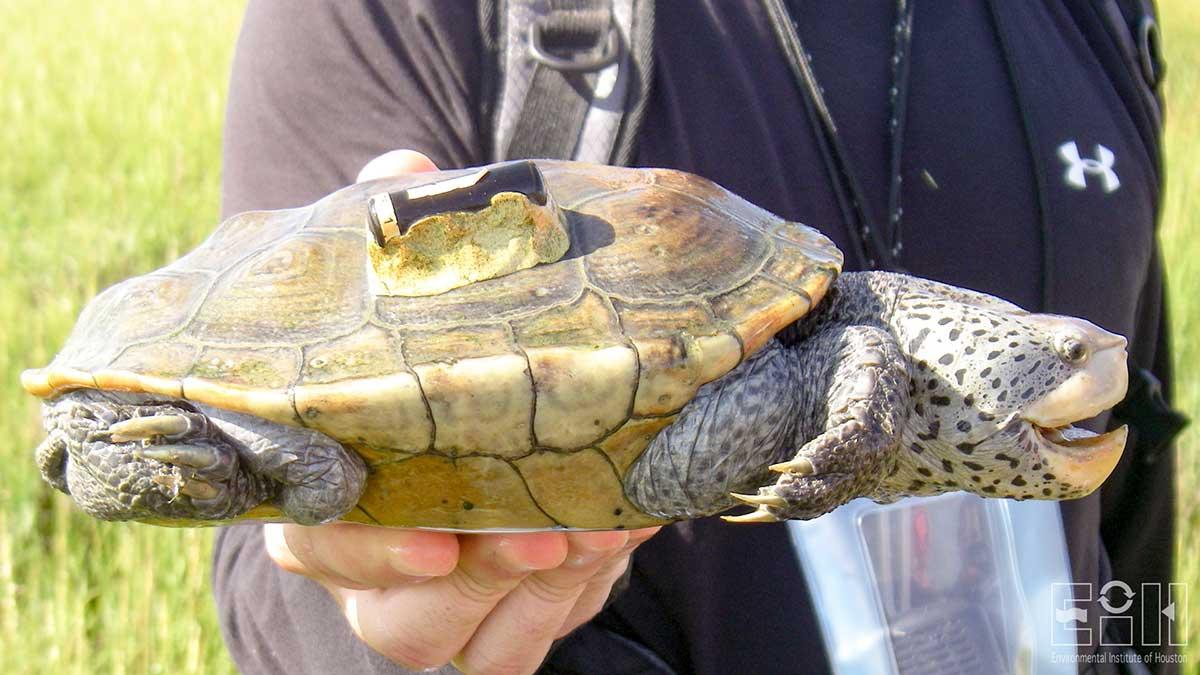 Purpose/Objectives
The study of diamondback terrapins (Malaclemys terrapin littoralis) on North and South Deer Islands is intended to provide a baseline population estimate of these animals for West Bay, Galveston, Texas. Diamondback terrapin populations in Texas are largely unknown due to a lack of data collected on the subspecies throughout the state. By creating a baseline population estimate, researchers can determine if diamondback terrapin numbers are declining throughout the area over time. This information will assist resource agencies in determining if the Texas subspecies should be provided greater protection status throughout the state. In addition to population estimates, this research provides baseline measurements and sex ratios that are essential to monitoring the health of the West Bay population over time.
Study Area
North and South Deer Islands
Project Period
2007 – 2009
Description
A growing concern for the Galveston Bay region has been the abundance of the Texas diamondback terrapin. This small reptile is the only turtle species to live exclusively in brackish water. Their numbers have been declining since the late 1800s when commercial harvesting began. Their flesh was considered a delicacy and, as a result of intensive harvesting, their populations appeared to rapidly decline. Today, they appear to be threatened by coastal development, pollution, automobiles and commercial crab traps
The reduction in numbers of this important species may have caused detrimental impacts to the local environment in which they live. These reptiles represent top-level predators that regulate estuarine food webs. Due to declining population levels of diamondback terrapin within the United States, they are currently listed as an endangered species in Rhode Island and a threatened species in the state of Massachusetts. Although not protected, they are considered a "species of concern" in Georgia, Delaware, Louisiana, and North Carolina. The current population level of the Texas diamondback terrapin is unknown but believed to be depressed. Little information has been gathered on the numbers and life history traits of this local population. Currently the diamondback terrapin is not a protected species in the state of Texas.
This study is focused on the Texas diamondback terrapin in an effort to determine their current abundance, habitat use and short-term movement in portions of the Galveston Bay system. Determining current population numbers is necessary for determining the threat of extinction. It is essential to know if the population of Texas diamondback terrapins is sufficiently large and will remain viable under current levels of environmental disturbances. This study will determine the abundance and local range of Texas diamondback terrapins in portions of the Galveston Bay system. This will be done through a combination of several techniques including mark recapture population estimates and radio and acoustic telemetry. These techniques will most likely generate data that can be used to determine whether these turtles are likely to rebound in the event of local extirpation. This data can be used by conservation managers to determine whether stricter regulations are needed for protection of terrapins.
Publications and Presentations
Haskett, K. 2011. Abundance and movement of the Texas diamondback terrapin in the Deer Island complex, Galveston, Texas. University of Houston-Clear Lake, Houston.
Haskett, K. and Guillen, G. 2010. Population characteristics of diamondback terrapin at the Deer Island complex; Galveston Texas during 2008. EIH Technical Report 10-017:37.
Haskett, K. and Guillen, G. 2009. Characterization of the diamondback terrapin population in West Bay (Galveston Bay, Texas). Texas Bays and Estuaries Meeting, Port Aransas, TX. Presentation.
Haskett, K. and Guillen, G. 2008. Population status and demographics of the diamondback terrapin in West Bay (Galveston Bay, Texas). Basics of the Basin Research Symposium, New Orleans, LA. Presentation.
Project Sponsors
Related Links