Adopt a Terrapin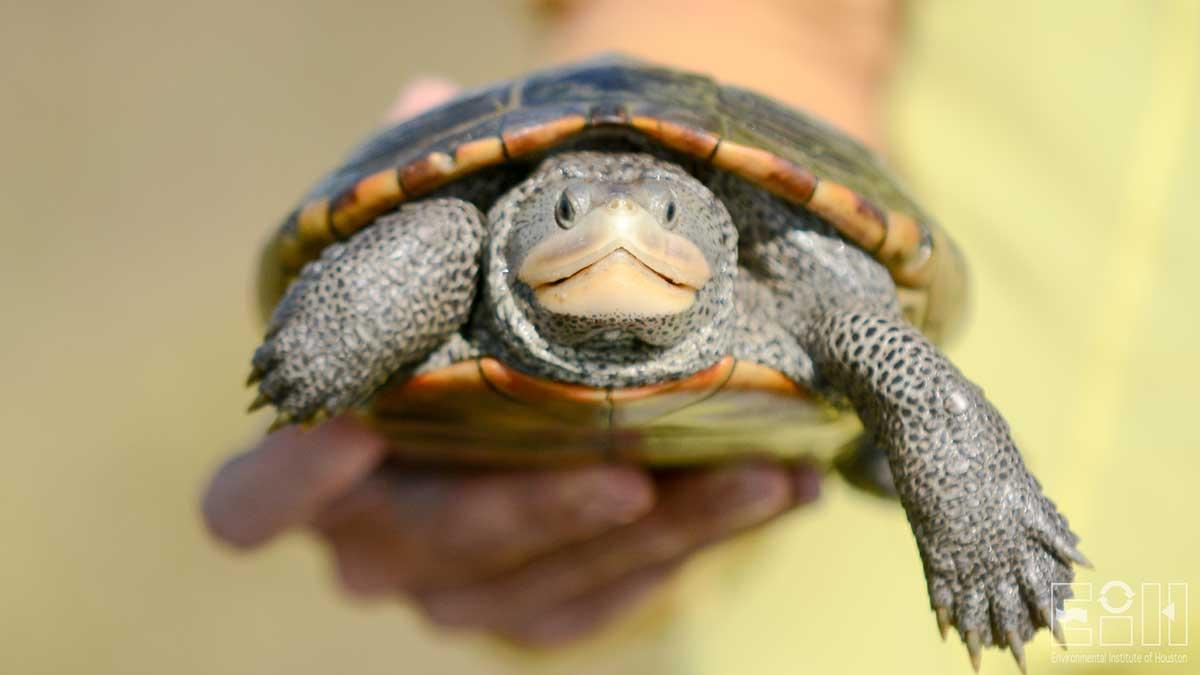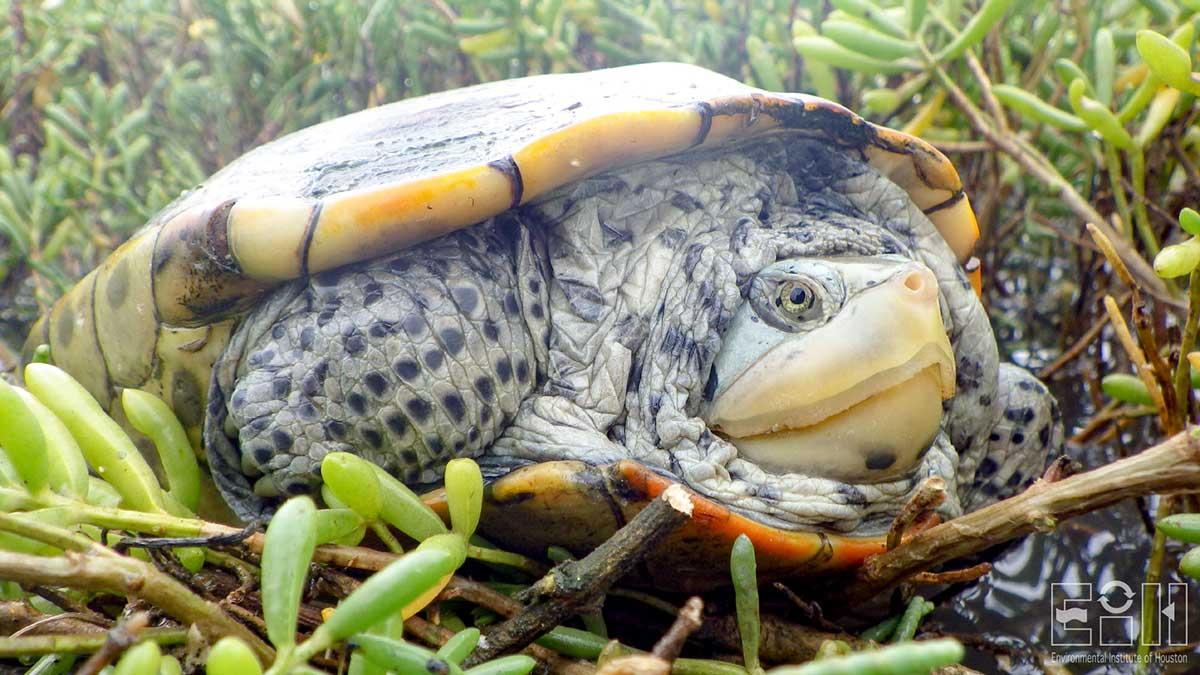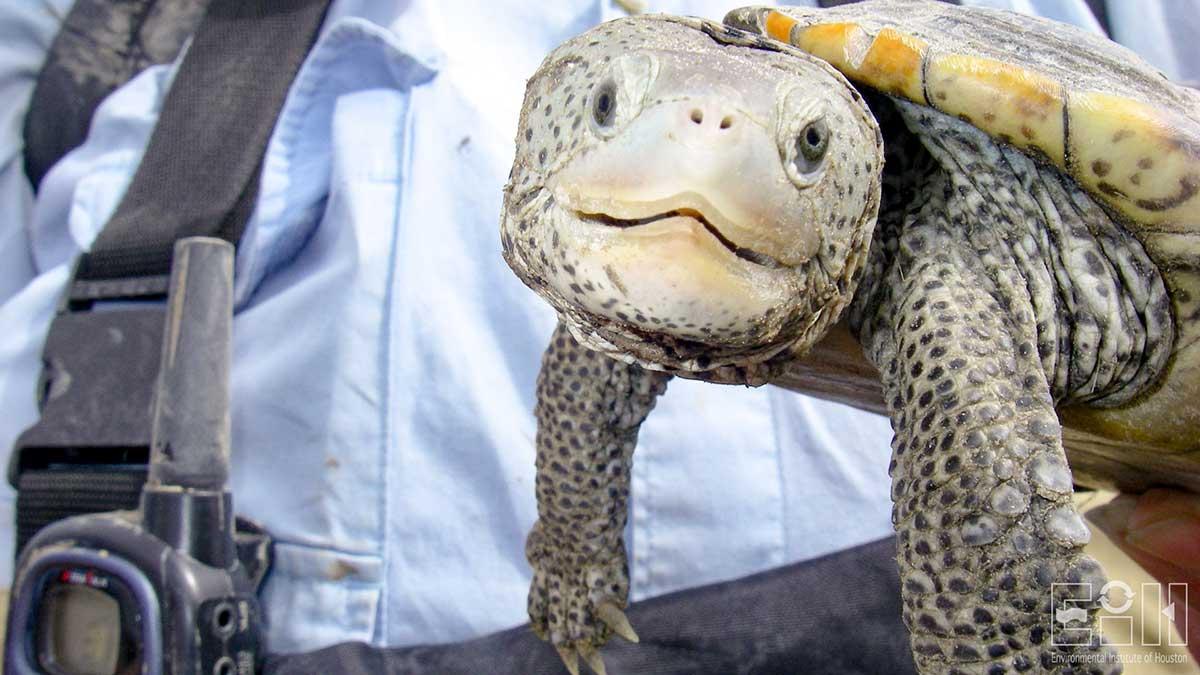 A gift for the turtle lover in your life!
The diamond-backed terrapin is the only turtle species to live exclusively in brackish water. Because of their limited distribution and unique life history, the Texas subspecies (Malaclemys terrapin littoralis) may be an important indicator species for Texas bays. Various sources of mortality have been identified including habitat loss, crab trap bycatch, power plant intakes, vehicular impacts, and boating impacts. Little information has been gathered on the numbers or health of local Texas populations.
Texas diamond-backed terrapin research by the Environmental Institute of Houston is currently taking place in marsh areas along the upper and central Texas coast. Help the Environmental Institute of Houston continue to research and protect the Texas diamond-backed terrapin by symbolically adopting a terrapin!
A donation of $25 will help fund student research on terrapins in Texas. By adopting a terrapin you will get to choose its name, and you will receive a certificate with a picture of your terrapin. The certificate will include information about your terrapin such as: where it was released, its weight and size, etc.
Complete the terrapin adoption form and email it to eih@uhcl.edu or mail it to the address on the form. You will receive your certificate in the mail.
Download Terrapin Adoption Form Online Donation Instructions
Have you seen me?
We are always looking to find new terrapin populations along the Texas coast. If you have spotted one of these turtles, please let us know! Call our main office at 281-283-3950 or email eih@uhcl.edu with the following information:
Your contact information
Date and time of spotting
Specific location (GPS coordinates if available)
Any pictures you may have taken
Please do not pick up or disturb any of the terrapins you may see. Thank you!
Our Research Projects
Related links