Habitat Work Days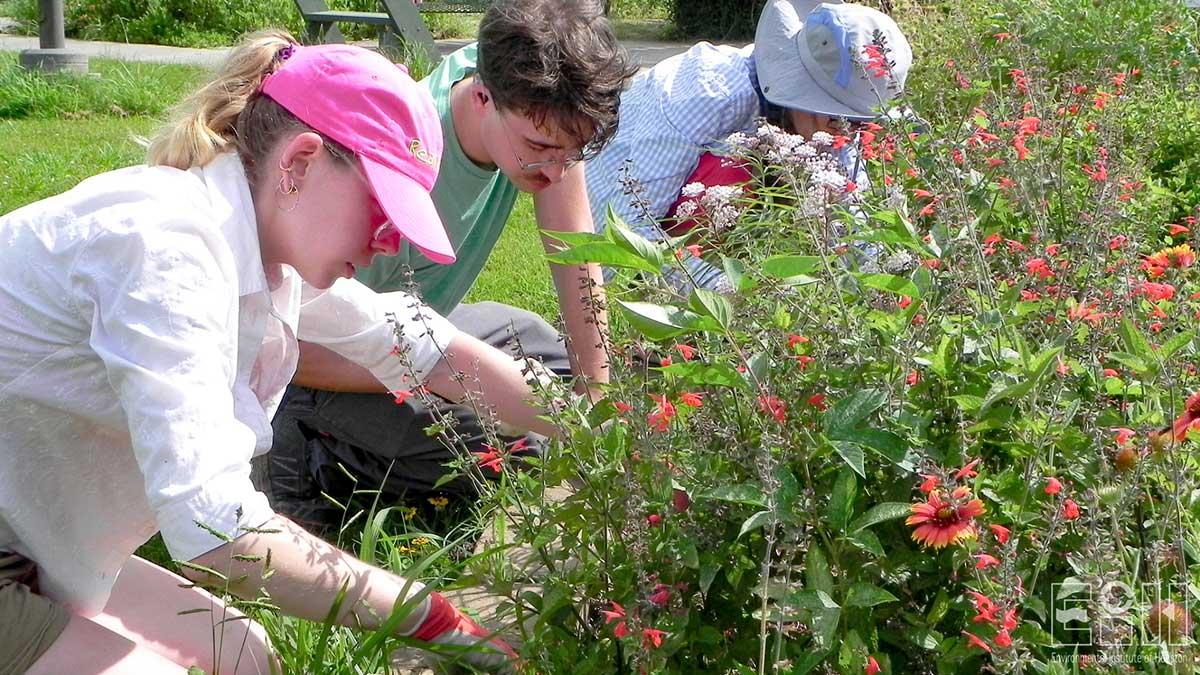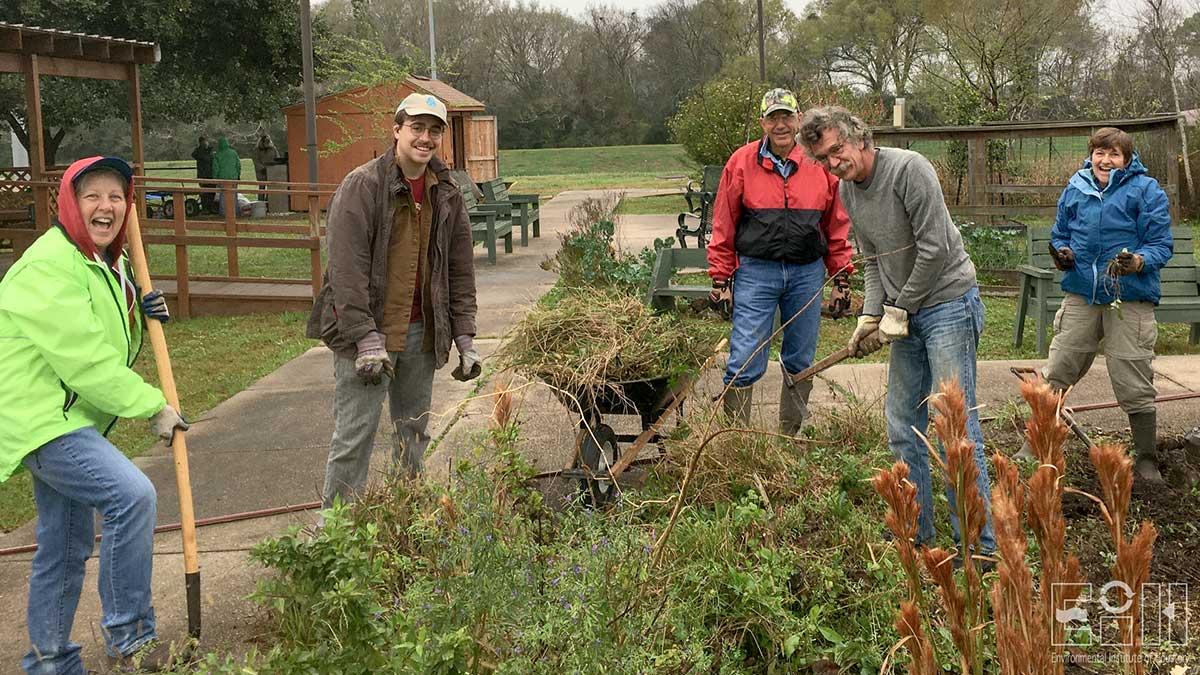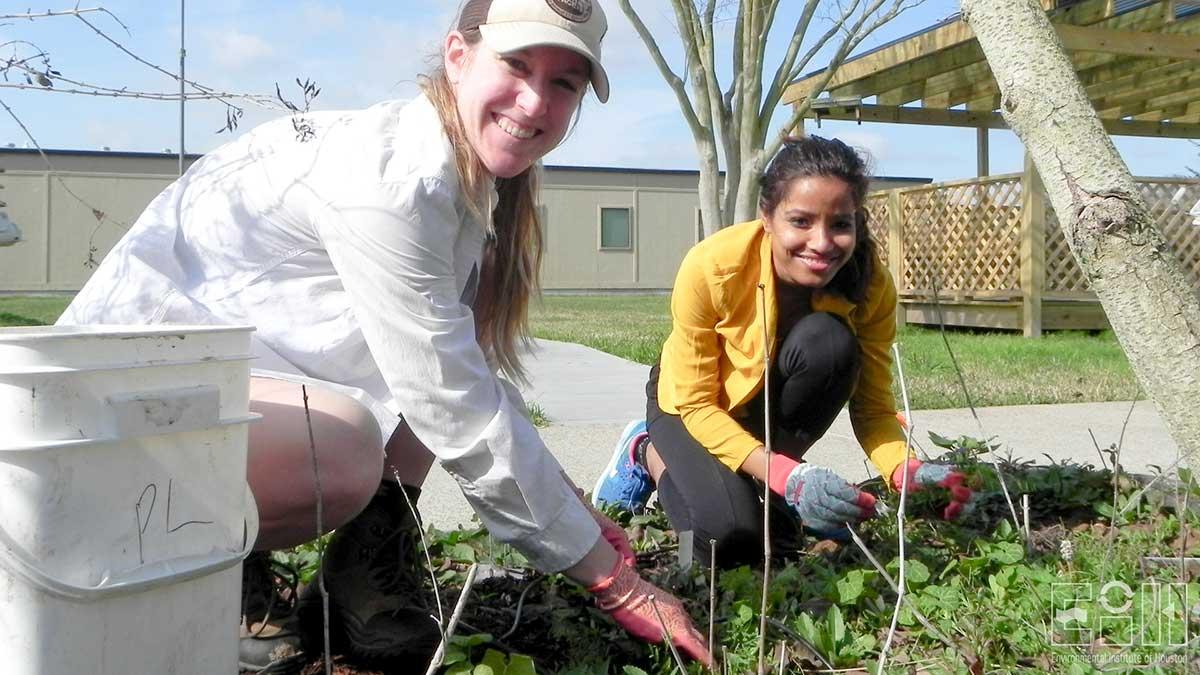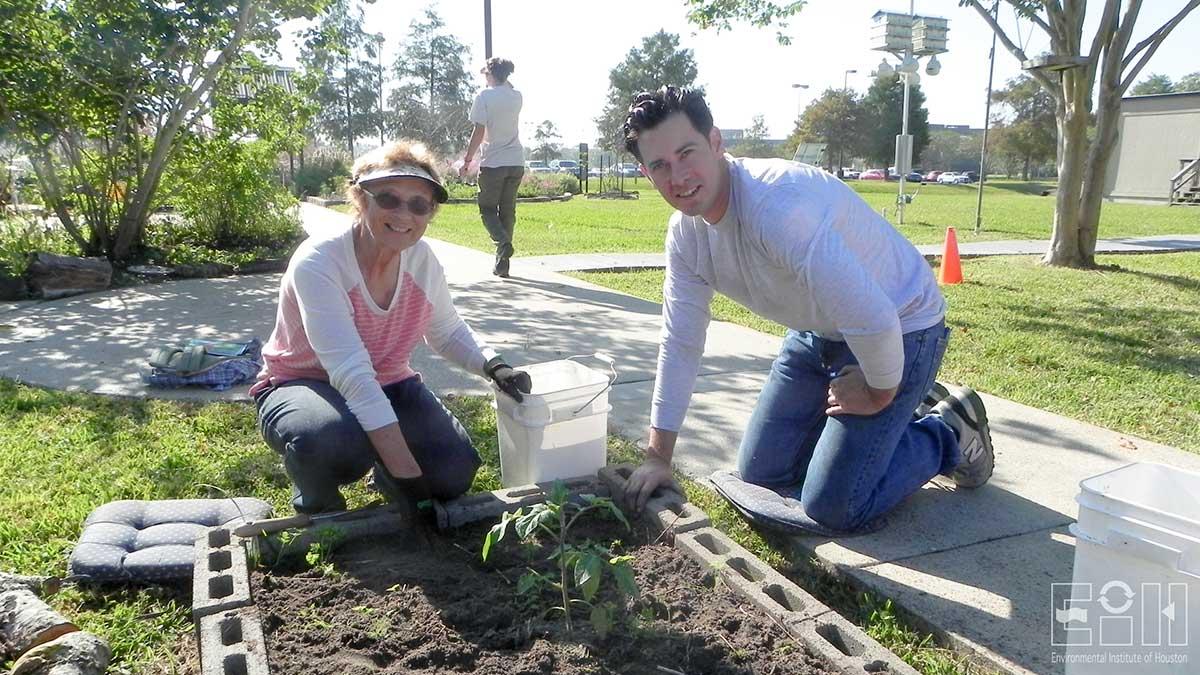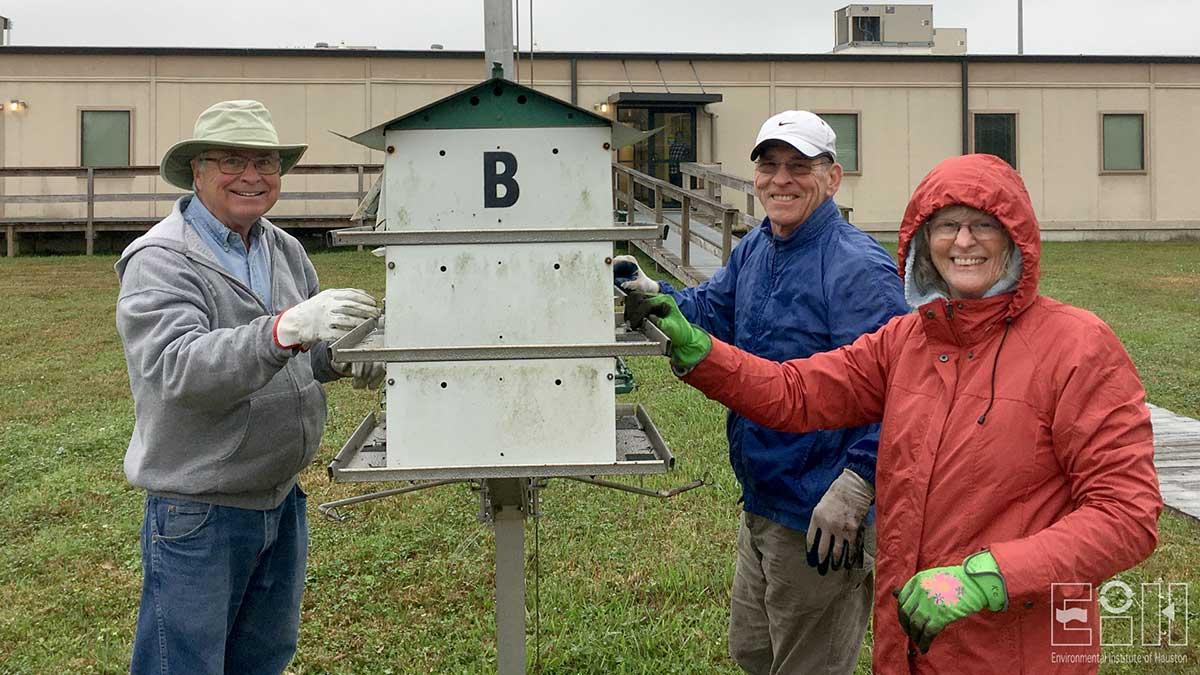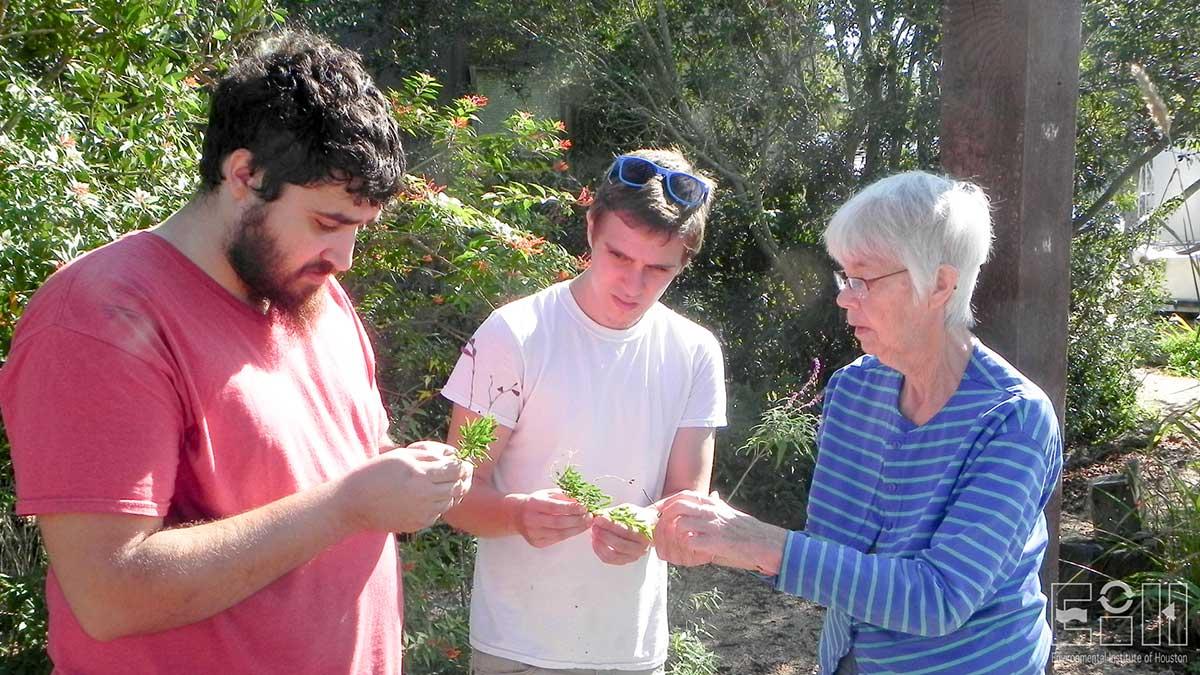 When: Tuesdays*
Time: 9 – 11 a.m.
Where: NOA I Bldg, UHCL
There are many opportunities for you to get involved with EIH's WaterSmart Habitat. Whether you're looking for community service hours or just a change of pace, we have the perfect place for you right here on the UHCL campus. Habitat volunteers help weed and mulch flower beds, plant native plants, maintain pathways, and trim trees and bushes. Volunteers may also help clean out the pond on select work days.
No experience necessary—we'll show you what goes and what stays
Bring your own tools or use ours (we have gloves too)
Don't forget to bring a reusable water bottle, hat, and sunscreen!
Master Naturalists can earn volunteer time. Students, we will be happy to sign off on your community service hours!
Groups are Welcome!
Volunteering at EIH is a great way to get your organization involved in the community. Please call in advance if you have a large group or if you would like to schedule your group on a different day. For more information, contact: Wendy Reistle at 281-283-3045 or reistle@uhcl.edu.
Work Day Policy
Volunteers must be 18 or older to participate in EIH's work days unless prior arrangements have been made. Educators and youth group leaders should contact Wendy Reistle to make arrangements.
How to Find Us
EIH is located on the UHCL campus at 2700 Bay Area Blvd. Enter Entrance 1, take a right on Bayou Rd., and follow the signs to the NOA I Bldg. Or use Entrance 3 on Middlebrook Dr. and take a right into parking lot D4.
*A few exceptions: We do not hold work days when the university is officially closed. Also, work days are canceled during inclement weather, though a light sprinkle or drizzle rarely keeps us out of the garden. If you're not sure, please give us a call at 281-283-3950 or 281-283-3045, and we'll let you know if we're digging in.