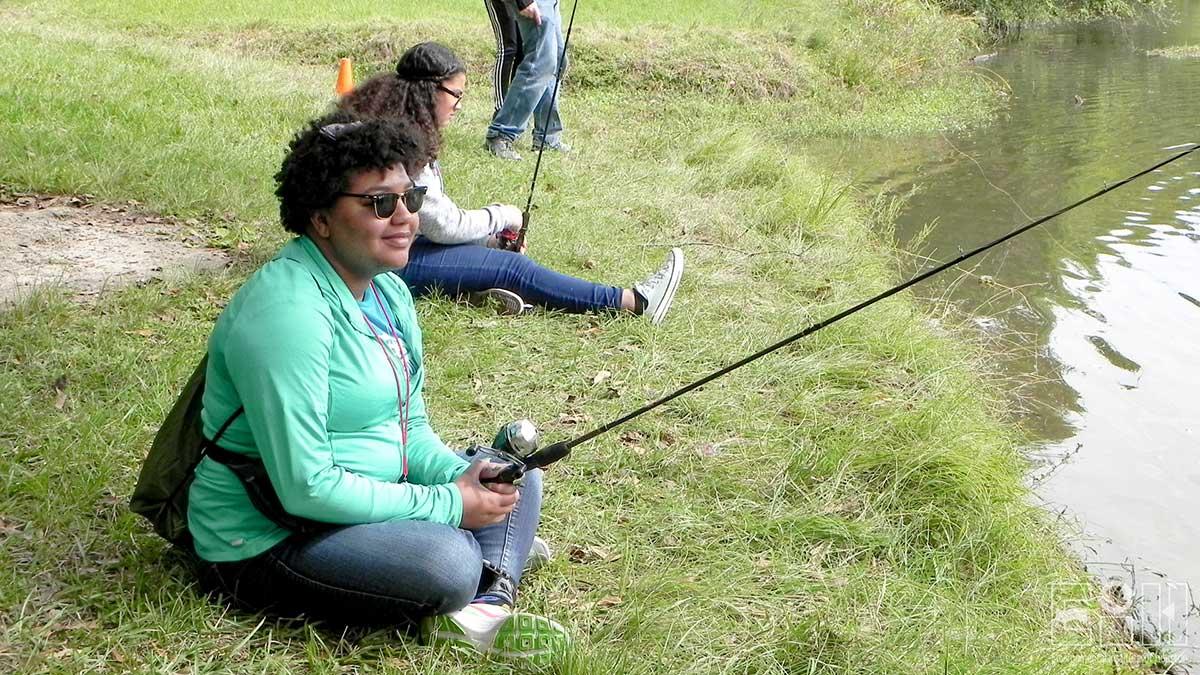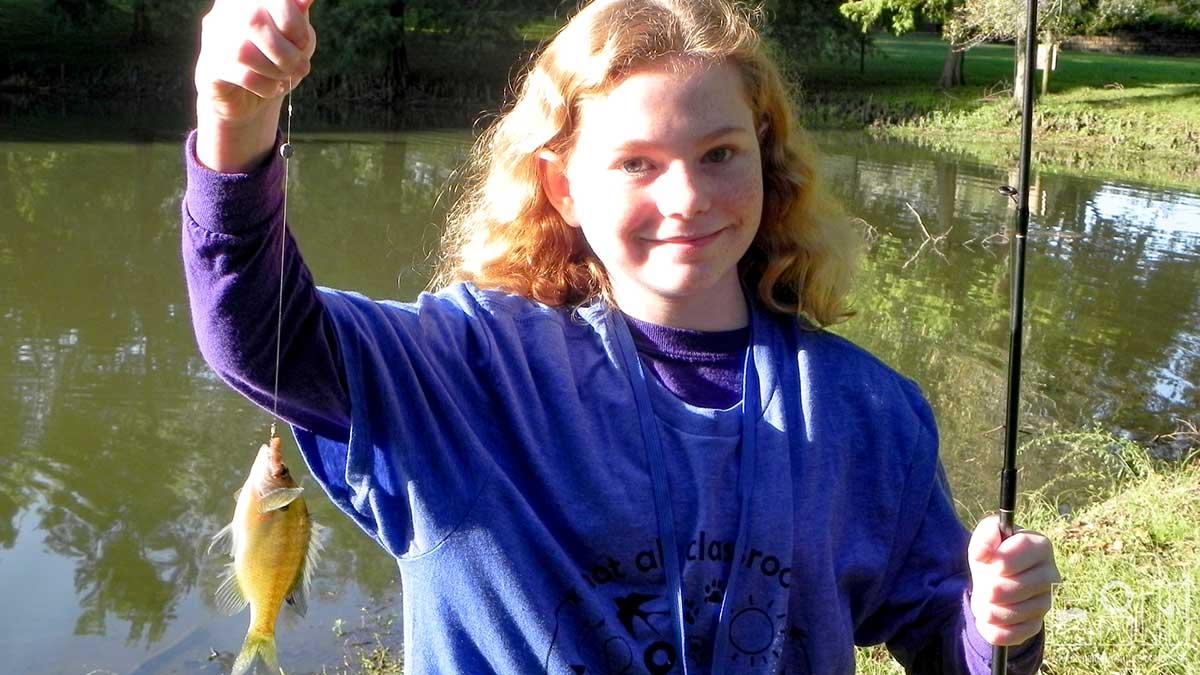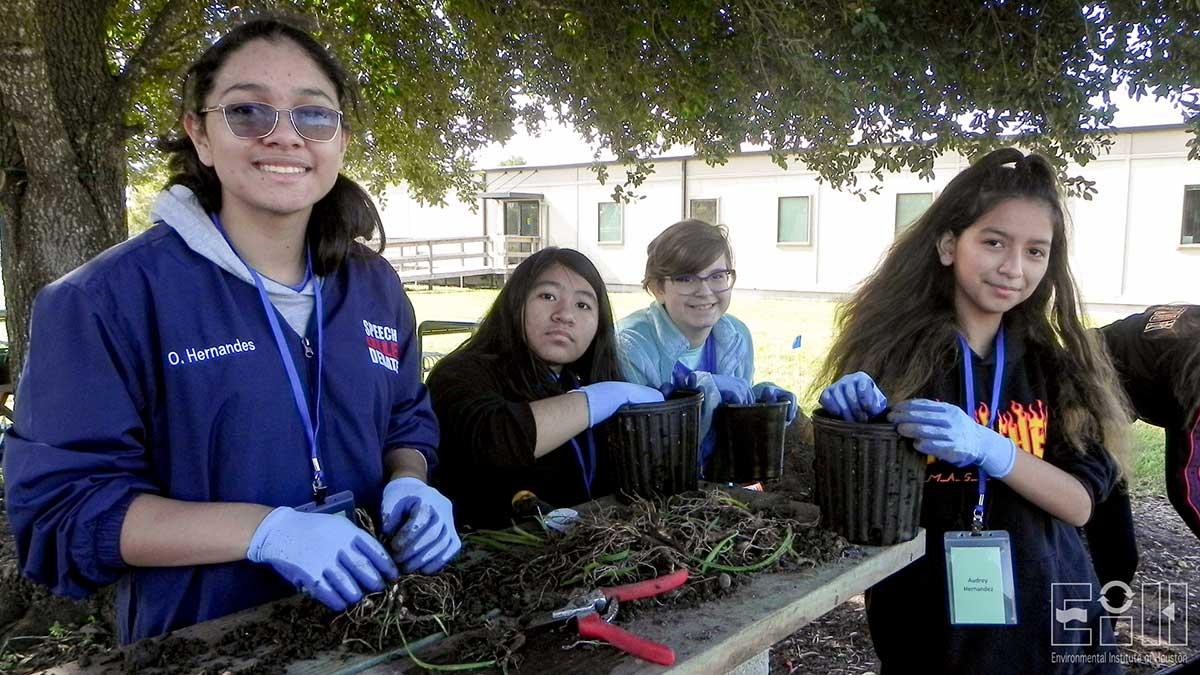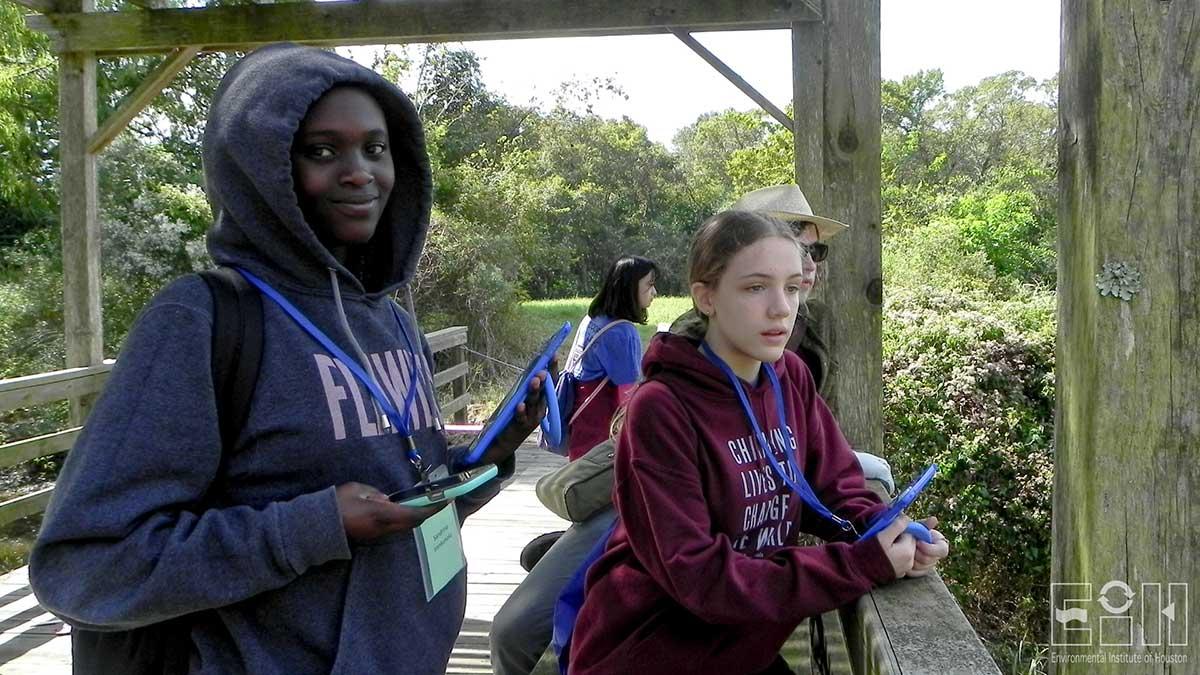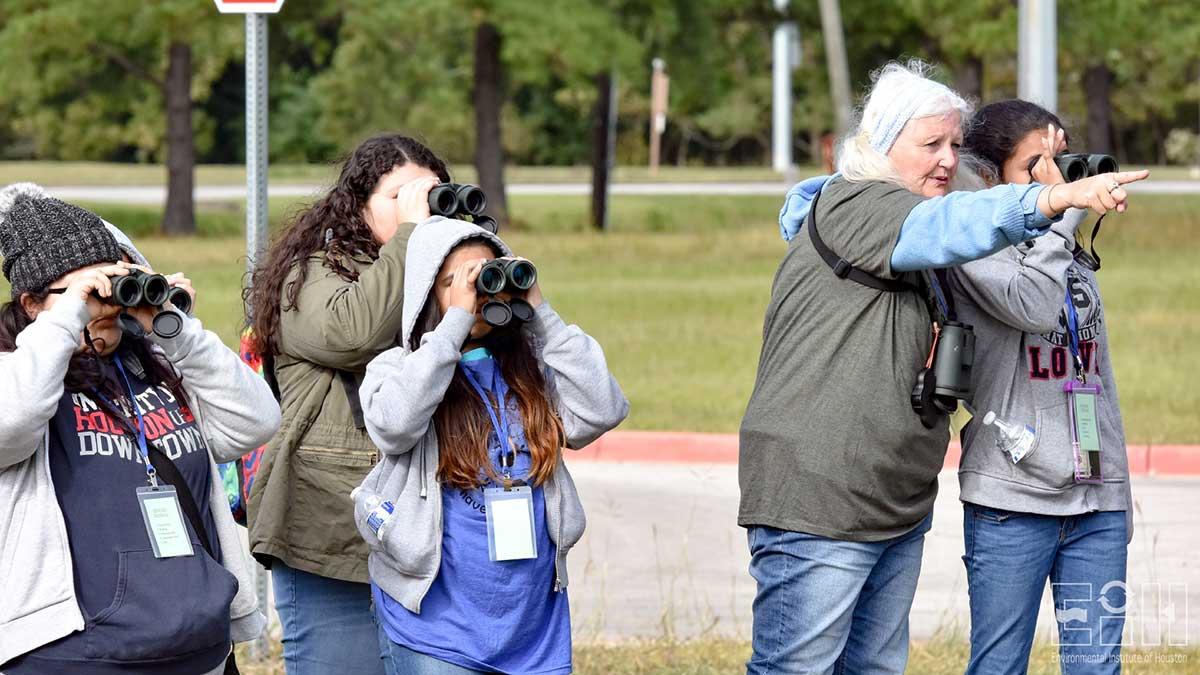 Welcome to the outdoors!
We offer the opportunity for girls to learn new skills associated with outdoor activities in a safe environment. This free program is geared toward girls in 6th through 12th grade. All activities are outside.
Low income and minority students are strongly encouraged to apply.
Registration
To register, print out the registration form and mail to EIH. A confirmation letter, map, class schedule, and information on what to bring will be emailed to the address provided on the registration form. Space is limited to 60 spots and is first come, first served. Registrations received after the camp is full will be placed on the waitlist.
Mail registration form to:
Environmental Institute of Houston
2700 Bay Area Blvd, Box 540
Houston, TX 77058-1002
Questions? Send us an email at eih@uhcl.edu.
Class Descriptions
Class Name
Class Description
Archery
Students will be taught how to safely use basic archery equipment, focusing on Olympic style target archery which includes proper stance, nocking an arrow, targeting, and release techniques. Students will learn the "11 Steps to Archery Success" that can be applied across all disciplines of archery. This is a fun, hands-on experience that promotes archery as a healthy lifetime activity. Equipment will be provided.
Art in Nature
Mother Nature loves her colors! Discover the budding artist in you as we celebrate color in nature with fun, hands-on art projects for you to take home. No art experience necessary… just an open mind and a sense of humor that appreciates a very loose interpretation of "art!" Let's get messy together! Supplies will be provided.
Birding
Participants will learn how to use binoculars and field guides and go on a short birdwatching hike. Bird identification, habitat requirements, techniques, tips, and places to go birdwatching will be covered. Equipment will be provided.
Fishing and Dip-netting
Never been fishing before but always wanted to try it? This is a class for novices to learn the basics about fish habitat, baiting a hook, casting and retrieval techniques, catch and release, and removing hooks. Participants will learn to fish in the pond and to dip net for aquatic invertebrates in the stream. Equipment will be provided.
Geocaching
A popular outdoor adventure appropriate for every person no matter your outdoor skill level. Geocaching uses a GPS unit to go on a treasure hunt of sorts. This class will focus on how geocaches work, where to find resources for the sport and you will have an opportunity to join the fun. Equipment will be provided.
iNaturalist
This popular app helps you identify the plants and animals around you, and connects you to an expansive community of scientists and naturalists around the globe. Equipment will be provided.
Mammals 101
Learn about Texas mammals! Participants will learn to identify animals by their skins, skulls, tracks, and scat. Activities will include games, a hike, and making your own track casting to take home with you.
Plant Identification 101
Have you ever wondered about the plants around you? This introductory class will help you get started learning how to identify common wildflowers, grasses, and trees. You will learn how to use a field guide an enjoy a leisurely hike to identify plants on campus.
Scavenger Hunt
A fun team activity. Take photographs of the outdoor and nature items on the list while exploring campus with your smart phone. Participants will need to bring their own phones (one per team). Prizes will be awarded to the winning team.
Note: Classes are subject to change.
Schedule
| Time | Activity |
| --- | --- |
| 7:30–8 a.m. | Check in (Patio Cafe) |
| 8–8:45 a.m. | Welcome, introductions, and safety talk |
| 9–10 a.m. | Session 1 (60 min) |
| 10:30–11:30 a.m. | Session 2 (60 min) |
| 11:45 a.m.–12:30 p.m. | Catered lunch (45 min) |
| 12:45–1:45 p.m. | Session 3 (60 min) |
| 2:15–3:15 p.m. | Session 4 (60 min) |
| 3:30 p.m. | Wrap up |
Becoming an Outdoors Girl is funded by TPWD CO-OP Grant.