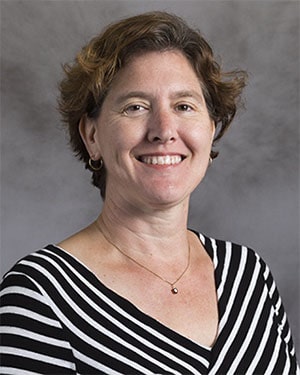 Renée E. Lastrapes, Ph.D.
Assistant Professor of Education Research and Assessment,
College of Education
Contact number: 281-283-3566
Email: Lastrapes@uhcl.edu
Office: 1111-5
Biography
---
Areas of Expertise
Statistics
Quantitative Research Design
Assessment for students with SLD
Behavioral interventions for teachers working with students with EBD
---
Publications
Csaszar, I. E., Curry, J. R., & Lastrapes, R. E. (in-press). Effects of loving kindness meditation on student teachers' reported levels of stress and empathy. Teacher Education Quarterly.
Fritz, J. N., Dupuis, D. L., Wu, W., Neal, A. E., Rettig, L. A., & Lastrapes, R. E. (in-press). Effects of equating effort on recycling and trash disposal. Journal of Applied Behavior Analysis.
Boudreaux-Johnson, M., Mooney, P., & Lastrapes, R. E. (2017). An evaluation of Close Reading with at-risk fourth grade students in science content. Journal of At-Risk Issues, 20(1), 27-35.
Jackson, K. M., Willis, K., Giles, L., Lastrapes, R. E., & Mooney, P. (2017). How to meaningfully incorporate co-teaching into programs for middle school students with emotional and behavioral disorders. Beyond Behavior, 26(1) 11-18.
Lastrapes, R. E. (2016). Let Us Play: Using research-based games to facilitate effective instruction. Beyond Behavior, 25(3), 27-33.
Mooney, P., Lastrapes, R. E., Marcotte, A. M., & Matthews, A. (2016). Validity of two general outcome measures of science and social studies achievement. Specialusis Ugdymas/Special Education, 34(1), 145-188.
Mooney, P., & Lastrapes, R. E. (2016). The benchmarking capacity of a general outcome measure of academic language in science and social studies. Assessment for Effective Intervention, 41(4), 209-219.
Lastrapes, R. E. (2014). Using the good behavior game in an inclusive classroom. Intervention in School and Clinic, 49(4), 225-229.
Archer, L. A. C. & Lastrapes, R. E. (2014). Demonstrate mathematical modeling using Excel. Mathematics in Michigan, 47(2), 16-20.
---
Courses (Current Academic Year)
EDCI 7031 Quantitative Research I
EDCI 7032 Quantitative Research II
EDLS 7031 Quantitative Research I
EDLS 7032 Quantitative Research II
EDLS 8530 Research Seminar (Proposal Writing)
EDLS 7332 Current Issues in Educational Measurement
EDUC 6032 Applied Statistics
EDUC 6033 Research Design and Analysis
SPED 4300 Survey of Exceptionalities
---
Awards and Accomplishments
Lillian Oleson Scholarship for the College of Human Sciences and Education
Paul & Ellen Arst Scholarship for the College of Human Sciences and Education
Dr. William Rodney Cline Philosophy of Education Scholarship
---