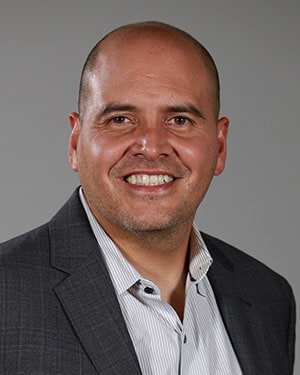 Antonio Corrales, Ed.D.
Doctoral Program Coordinator, Assistant Professor of Educational Leadership,
College of Education
Contact number: 409-392-8186
Email: corrales@uhcl.edu
Office: B1111-11
Biography
---
Areas of Expertise
At-Risk Student Populations
School Turnaround
---
Publications
Journal Articles
Tingle, E., Corrales, A., & Peters, M. (in-press). Leadership development programs: Investing in school principals. Educational Studies.
Corrales, A. (2017). Factors impacting school closure and configuration. Retrieved from http://journals.sagepub.com/doi/pdf/10.1177/1555458917714285
Corrales, A. (2017). Not watching the fight: examining the dynamics of school turnaround. Journal of Cases in Educational Leadership, 20(3), 76-85.
Corrales, A., Schumacher, G., & Peters, M. (2017). Does money really matter? Investing in the future of Hispanic students. AASA Journal of Scholarship and Practice, 13(4), 9-19.
Corrales, A. (2017). Aligning research based strategies to charter school turnaround plans. The Charter Schools Resource Journal, 11(1),33-61.
Books
Corrales, A. (2016). Undoing the damage: Repairing a broken school district. Bloomington, IN: Xlibris Corp.
Corrales, A. (1995). A Vision of Life (Una Vision de la Vida). Caracas, Venezuela.
---
Courses (Current Academic Year)
ADSU 5010 Professional Preparation Seminar
ADSU 6235 Administration of Special Programs
ADSU 6436 School Resource Management
COUN 6032 Statistics and Measurement for Counselors
EDUC 6032 Applied Statistics
EDLS 7637 Personnel Management
EDLS 8130 Strategic Planning and System Alignment
EDLS 8132 Transition and Change Management
---
Research Projects
Anti-bullying/diversity program through art-based education and its impact on academic performance: Faces of Diversity.
Early Head Start Program, 0-3 years old, Galveston County: Closing Achievement Gaps.
All terrain electric wheel chairs in schools: Impacting academic performance.
---
Awards and Accomplishments
Deans' Award for Exceptional Graduate Student Research Southwest Educational Research Association (SERA)
---