Chili Cook-Off
---
32nd Annual Chili Cook-Off
The Chili Cook-Off is the longest-standing tradition at UHCL. The event is held every spring and will be part of the 2023 Homecoming and Family Weekend series of programs.
We welcome students, faculty, staff and the community to campus for chili tastings, food, music and fun. Members of the university and alumni can form teams and submit their chili recipes for a chance at bragging rights. And to add to the fun, Hunter, our beloved mascot, celebrates his birthday at the cook-off! Hunter is turning 10 this year, and we are going big. Come celebrate with us! This is a great opportunity to bring your family and friends to show them what UHCL is all about.
Event Details
Date: Saturday, April 15
Time: Noon - 4 p.m.
Place: UHCL Recreation and Wellness Center Backyard

Cost: Free and open to the public
Tasting kit: $5 | Cash Only
Parking: Free in Student Lot D
RSVP for Chili Cook-Off
Directions to UHCL
Cook-Off Team Registration
All details regarding how to register your team for the Chili Cook-Off are linked below. The entry fee is $30. Each team will be required to submit the Cook-Off Team Entry Packet and attend a workshop.
Chili Cook-Off Team Entry Packet
---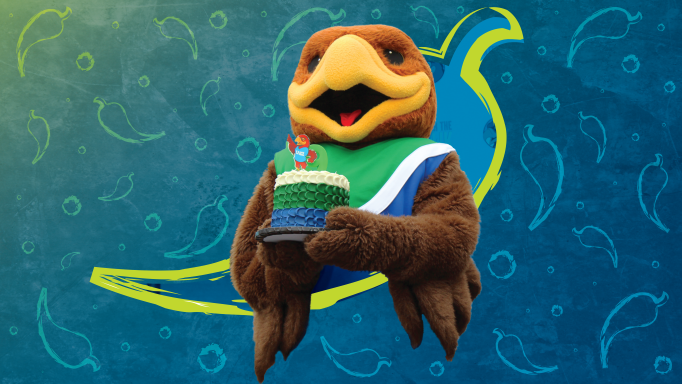 I am so excited to celebrate my 10th birthday will you all! Go Hawks! -Hunter the Hawk