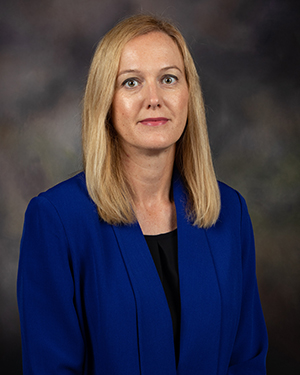 Ivelina Pavlova-Stout, Ph.D.
Professor of Finance,
College of Business
Contact number: 281-283-3208
Email: pavlova@uhcl.edu
Office: Bayou Building Suite 3121, Room 30
Biography
Dr. Pavlova-Stout is a professor of finance and holds the Certified Financial Planner™ designation. She received her Ph.D. from Florida International University in 2008.

Dr. Pavlova-Stout teaches courses in International Finance, Business Finance, Intermediate Financial Management and Personal Wealth Management. Her research interests are in the areas of international financial markets and investments.

Dr. Pavlova-Stout has published multiple articles in highly rated journals such as the Journal of Futures Markets, Financial Review, Applied Economics, the Journal of Fixed Income and International Review of Financial Analysis. She and her co-authors have received multiple best paper awards and more recently at the Global Finance Association for a paper on the linkages between emerging market equities and commodities.
---