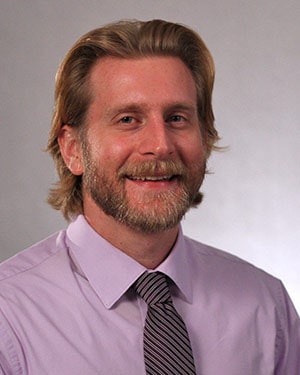 Jason Murasko, Ph.D.
Professor of Economics,
College of Business
Contact number: 281-283-3107
Email: muraskoj@uhcl.edu
Office: Bayou Building, Suite 3121, Room 22
Biography
Dr. Murasko received his Ph.D. in Economics from Rice University in 2004. He has worked at UHCL since 2006 and publishes in the areas of health and labor economics. Dr. Murasko has also served as a consultant for Space Center Houston, regional hospitals, and local government.
---
Areas of Expertise
Health economics (research)
Labor economics (research)
Macroeconomics (teaching)
---
Publications
Murasko, J. 2020. Height, Marriage, and Partner Characteristics for Women in Low- and Middle-Income Countries. Economics & Human Biology, 38.
Murasko, J. 2018. Sorting by Height: Education and Economic Outcomes of Women in Less-Developed Countries. Journal of Development Studies, 55(11), 2347-2364.
Murasko, J. 2017. Height, BMI, and relative economic standing in children from developing countries. American Journal of Human Biology, 29(3), e22958.
Murasko, J. 2016. A Longitudinal Study of Income Differences in the Height-BMI Relation among US Children Ages 6 to 14. Biodemography and Social Biology, 62(3), 235-248.
Murasko, J. 2015. The age profile of the income-health gradient: an evaluation of two large cohorts of contemporary US children. Journal of Family and Economic Issues, 36(2), 289-298.
Murasko, J. 2015. Overweight/obesity and human capital formation from infancy to adolescence: evidence from two large US cohorts. Journal of Biosocial Science, 47(2), 220-237.
Murasko, J. 2014. Associations between Household Income, Height, and BMI in Contemporary US children: Infancy through Early Childhood. Annals of Human Biology, 41(6), 488-496.
Murasko, J. 2014. Flexible nonlinear estimates of the association between height and mental ability in early life. American Journal of Human Biology, 26(1), 87-94.
Murasko, J. 2013. Physical growth and cognitive skills in early-life: evidence from a nationally representative US birth cohort. Social Science & Medicine, 97(Nov), 267-277.
Murasko, J. 2013. Associations between household income, height, and BMI in contemporary US schoolchildren. Economics & Human Biology, 11(2), 185-196.
---
Courses (Current Academic Year)
Money & Banking
Development Economics
Population Economics
Principles of Macroeconomics
Managerial Economics (MBA)
---