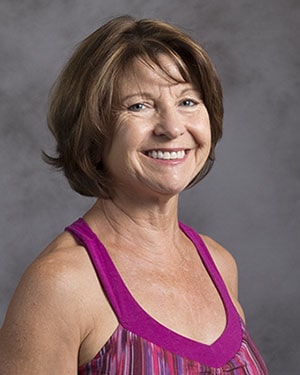 Kathleen Garland, Ph.D.
Senior Lecturer,
College of Business
Contact number: 281-283-3249
Email: garland@uhcl.edu
Office: Bayou Building, Suite 3121
Biography
Dr. Garland received her Ph.D. in Geology from Penn State University in 1989. Prior to joining UHCL in 2005, she worked as an offshore oil and gas development geologist for Chevron, USA in New Orleans as a remediation project. She also worked as a program manager for the New Mexico Environment Department; director of the Mining and Minerals Division, New Mexico Energy, Minerals, and Natural Resources Dept.; senior scientist for Environet, Inc.; and as sole proprietor of her own environmental and management consulting practice. She is currently a senior lecturer for the Environmental Management program in the College of Business at University of Houston-Clear Lake.
---
Areas of Expertise
Dr. Garland's areas of expertise include: community sustainability and resilience in the face of coastal storms, sea level rise, and population growth; environmental project management and consulting; soil and groundwater remediation; mine regulation and reclamation; and NEPA and CERCLA environmental assessment regulations and protocols.
---
Publications
Zhang, Zhaofang, Zhou, Jing, Schmidt, Deanna, and Garland, Kathleen. "Sustainable Campus Landscapes in the United States and China: A Comparative Analysis." The Geographical Bulletin, 2016 57: 41-61.
Schmidt, Deanna, and Garland, K.A.. Public-Private-Nonprofit Partnerships for Resilience. HazNet: The Magazine of the Canadian Risks and Hazards Network, 2015 7(2), p. 18-19.
Schmidt, Deanna, and Garland, K.A.. "Bone Dry in Texas: Resilience to Drought on the Upper Texas Gulf Coast." Journal of Planning Literature, 2012 27(4), p. 434-435.
---
Courses (Current Academic Year)
Foundations of Environmental Management
Intro to Pollution Control Technology
Environmental Impact Assessment
Managing Contaminated Sites
Oil and Hazardous Materials Spills
Environmental Risk Management
Environmental Practices Seminar
Foundations of Sustainability
Coastal Resilience
---
Research Projects
Dr. Garland's research centers around coastal community resilience on the Upper Texas Coast: how communities respond to and recover from coastal storms, how ecosystems contribute to community resilience, how federal and state regulations impact community recovery, and how communities can become more resilience in the face of climate change and population growth on the coast.
---
Awards and Accomplishments
Distinguished Lecturer, UHCL, 2015
---