About the College of Business
Dynamic Professionals
At University of Houston-Clear Lake's College of Business, we prepare you for long-term success in a dynamic world marketplace.
Our students go on to become entrepreneurs, managers, accountants, lawyers and countless other professional roles. We also have faculty who serve as corporate consultants, textbook authors and internationally recognized researchers. One of our most unique resources is the Mock Trial Courtroom, completely furnished from a former courtroom for students in legal studies to practice their skills.
Meet the Deans
Dean Edward Waller and Associate Dean Troy Voelker bring decades of combined leadership experience to the College of Business. With Dr. Waller's expertise in finance and Dr. Voelker's expertise in management, students can gain valuable insight into the world of business.
Edward Waller, Ph.D.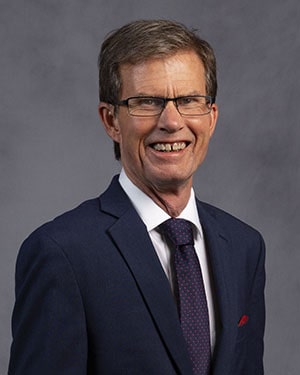 Edward R. Waller
Dean and Professor of Finance,
Business
Contact number: 281-283-3206
Email: waller@uhcl.edu
Office: Bayou Building, Suite 2239
Troy Voelker, Ph.D.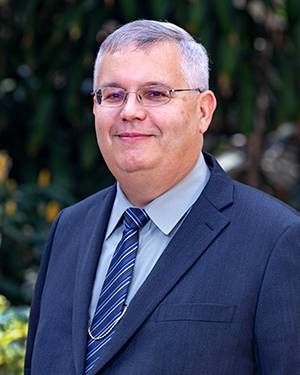 Troy Voelker
Associate Dean and Associate Professor of Management,
Business
Contact number: 281-283-3134
Email: voelker@uhcl.edu
Office: Bayou Building, Suite 2239 and 3321
Networking Near and Far
During your studies, you'll have the chance to work closely with both local and global business leaders. From our degree programs at University of Houston-Clear Lake to courses in the Texas Medical Center to our global business program partnerships, you'll build relationships to foster your success. Our classes thrive on the diverse backgrounds, experiences and points of view of our faculty and students, preparing you to shine in any workplace.
Leadership for Tomorrow
We're training tomorrow's leaders, and that means we anticipate the needs of changing industries and a diverse workforce. In 2016, we launched an innovative MD-MBA Dual Degree Program with The University of Texas Medical Branch at Galveston to equip doctors for the business side of running their own practices. Our recently added Master of Business Administration sub-plan in sustainability prepares students for a business climate increasingly aware of environmental factors and impacts. Our online programs also draw national attention, allowing many of our students to pursue flexible degrees while continuing to hold full-time careers.

The College of Business at the University of Houston-Clear Lake holds both business and separate accounting accreditation with The Association to Advance Collegiate Schools of Business (AACSB) International. Recognition by AACSB symbolizes the commitment to continuous improvement of educational quality, regional engagement with business partners, and the effectiveness of our societal impact. AACSB holds its member institutions to standards of excellence as interpreted by peer review teams, accreditation committees, and Board of Directors. Fewer than 1 percent of the business schools in the world, and only one other public university in the Houston region, have earned both business and separate accounting accreditation.