Admitted Students
Congratulations, welcome to the Hawk family! We're ready to help you prepare for your transition to University of Houston-Clear Lake.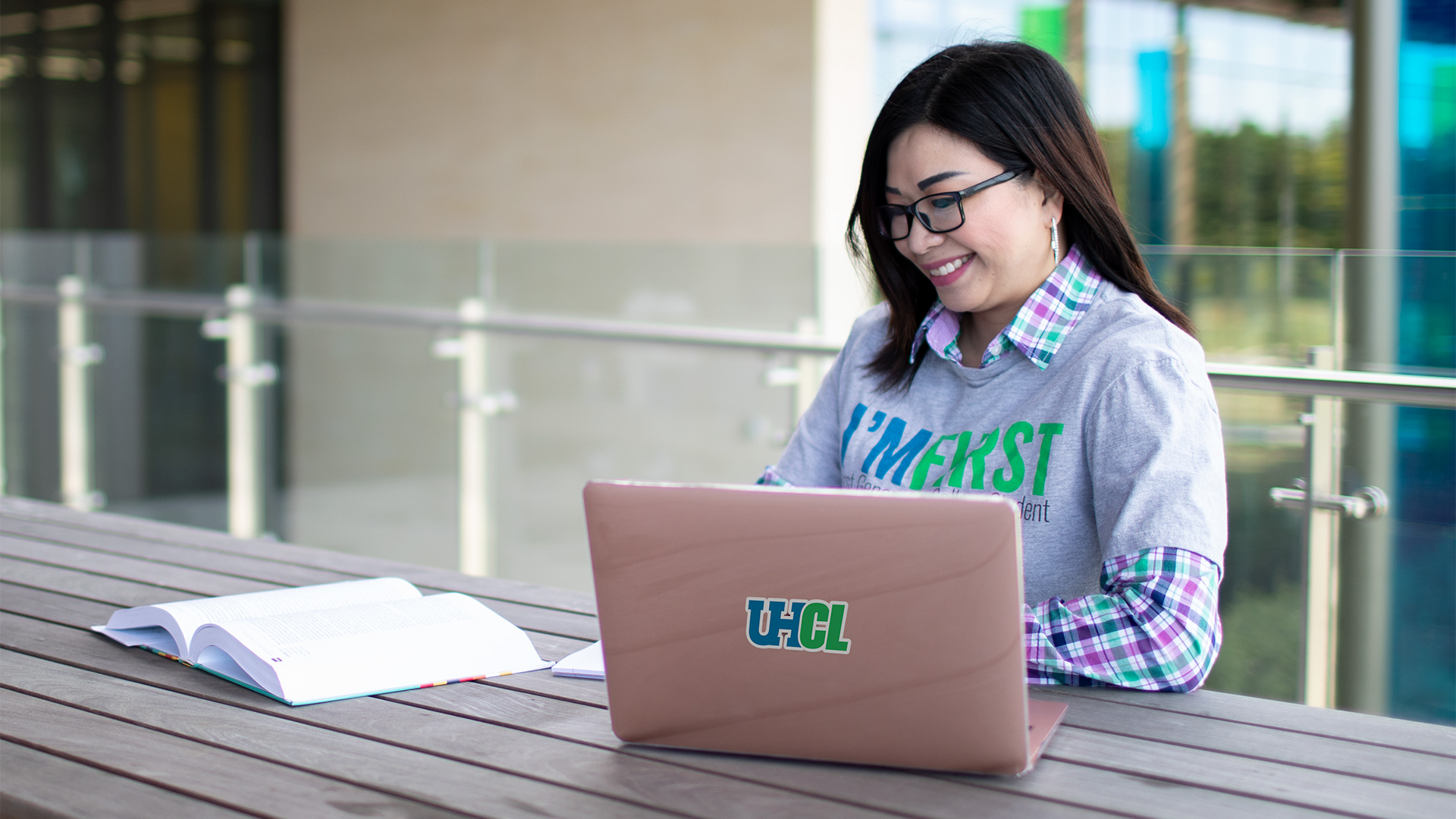 Still Undecided?
While the student visit experience has changed, we remain dedicated to helping you connect with us. Visit Campus Virtually
---
Start Your Journey
First things first: expand the menus based on your level to check out next steps for advising, orientation and enrolling in classes. If you need assistance or have any questions, please contact the Office of Admissions at 281-283-2500 or admissions@uhcl.edu.
Freshmen
Welcome to the University of Houston-Clear Lake as a first-year student! Every incoming student is required to complete two-step orientation process.
All new undergraduate freshman students with 0-29 college credit hours or students entering college for the first time after high school graduation.
Attend New Student Registration Day!
Unfortunately, there are no more available scheduled Registration Day events. However, it is not too late to become a hawk!
For Fall 2022 Freshman Registration, please contact the Office of Admission for assistance in scheduling an advising appointment.
During the advising appointment, you will have an opportunity to discuss your degree and its requirements, campus services and resources to support you as a student, and obtain recommended classes for your first semester.
Connect with the admissions team at admissions@uhcl.edu or by phone, please call 281-283-2500 Monday through Friday between 8 a.m. to 5 p.m.
Transfer Students
Welcome to the University of Houston-Clear Lake as a transfer student!
New Incoming Transfer Students that have completed 30 or more college hours after high school graduation.
Schedule Transfer Advising
Connect with a transfer advisor where you'll learn about advising tools, transfer credits, and how to enroll in your first semester at UHCL. For next steps, visit the admitted transfer advising program webpage.
Preparing for Registration and Advising
Transferring credit - Each student that sends a college transcript/credit will receive an official course-by-course credit evaluation, which is usually completed at the time of admission. You can view your Transfer Credit Report in E-Services. For detailed instructions, visit the E-Services How-to Guide for for Viewing Transfer Credit Reports. If you have any pending college credit (including dual credit, AP, or CLEP), send your official final transcripts showing final grades/scores to the Office of Admissions.
Bacterial Meningitis Immunizations - If you are under age 22, you must get your bacterial meningitis vaccination and provide proof of vaccination. This is required before you can register for courses at UHCL.
Additional Information
Graduate Students
Graduate students are seeking a master's or doctorate degree after receiving a bachelor's degree. Academic advisors located within each college provide advising and information on degree requirements for graduate students.
International Students
The Office of International Admissions and Programs assists in your transition to UHCL, including questions about immigration, visas and more.
---
Get Money for Your Education
Financial Aid
Apply for Financial Aid by completing the Free Application for Federal Student Aid (FAFSA) using the school code: 011711. The 2021-22 application is now available. For the best chance at getting aid, apply by the priority deadline of January 15.
Accepting Aid - After you apply, The Office of Student Financial Aid will process your application and let you know if you are offered aid, what type of aid you are offered, and how much. You can accept all, some or none of the aid you are offered. Financial aid is first applied to cover tuition and fees, and any remainder of funds is given to you as a refund. Review Financial Aid in E-Services. For detailed instructions, view the E-Services How-to guides for financial aid.
FAFSA Verification - It is very common for students to be selected for the financial aid verification process, but not every student is selected. If you are selected for verification, log in to E-Services to view your required documents and next steps. Check out Financial Aid FAQs for more information about verification.
Scholarships
Apply for UHCL Scholarships - UHCL offers scholarships based on need and academic achievement.
Freshman scholarships include the Hawk Advantage Scholarship, New Hawk Scholarship, and Mechanical Engineering Scholarship.
Transfer student scholarships include the Automatic Transfer Scholarship.
Graduate student scholarships include the Hawk Scholars Scholarship.
Most scholarships require you to have a FAFSA on file at UHCL to be eligible. Before applying through E-Services, it is important to review application criteria and apply before the final deadlines.
---
Live on Campus
Apply to live in on campus in one of two options:
Hunter Residence Hall
Our newest on-campus living community gives you a traditional college experience in a modern living space at the heart of campus. You have easy access to campus events and resources to live, learn and engage. Apply to Live in Hunter Residence Hall.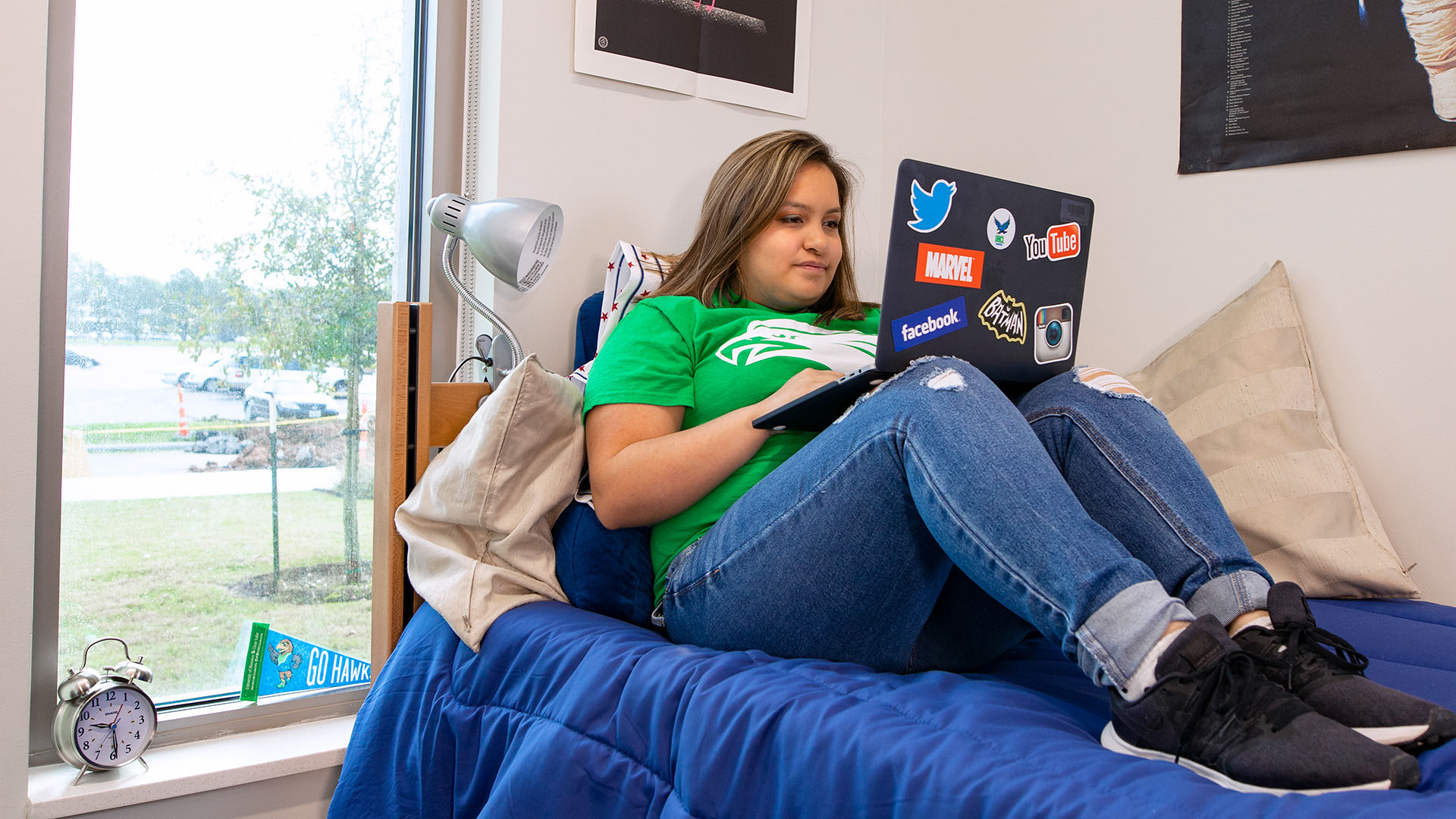 University Forest Apartments (UFA)
Enjoy apartment-style living with spacious individual rooms, community amenities, and resident events designed to bring the community together to mix and meet. More Info on UFA.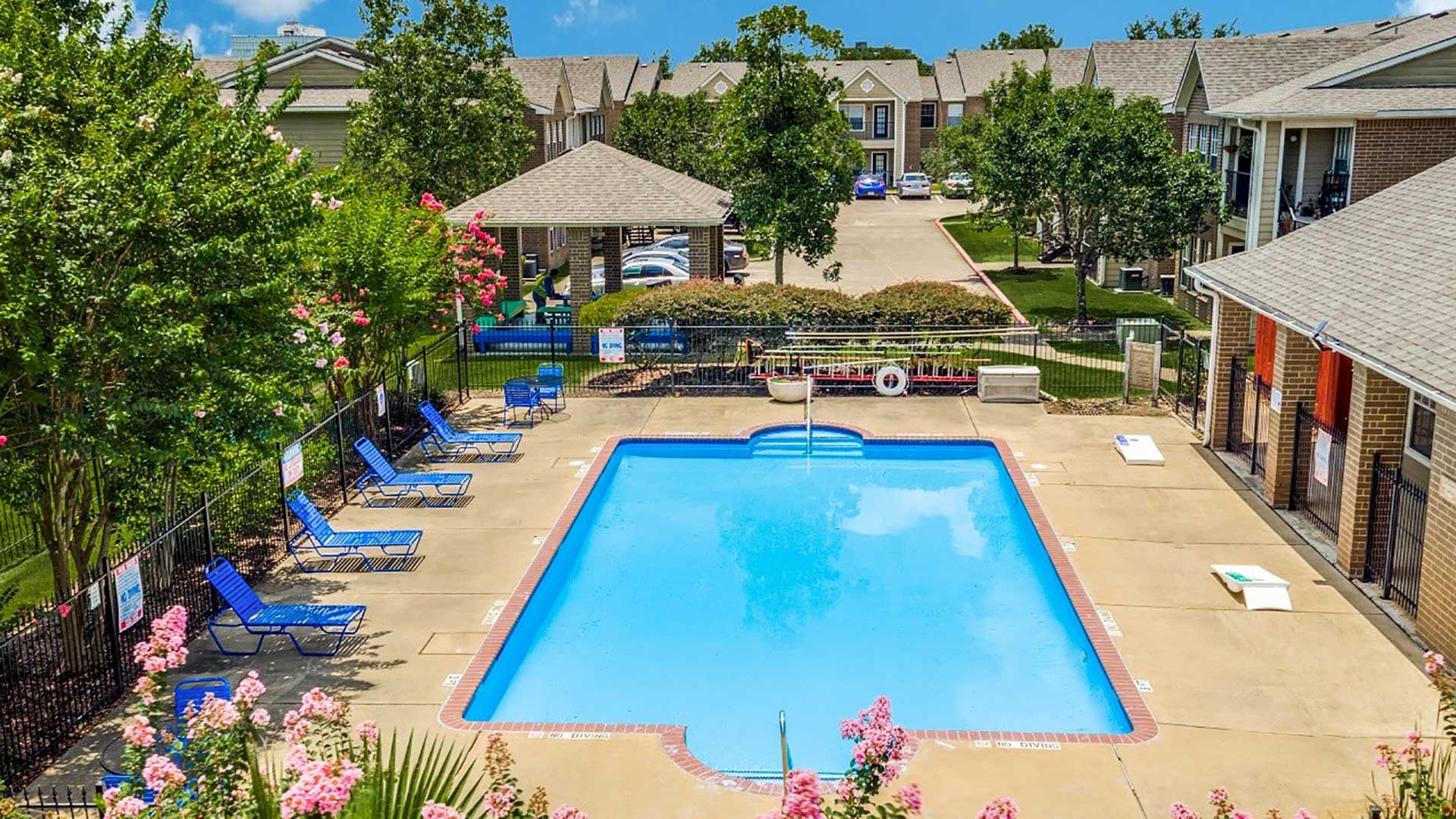 ---
Prepare for Your Semester
After you enroll in classes, get ready for a great semester with a few more steps.
Before Your First Day

Pay for Your Classes

Get Your Hawk ID Card

Your Hawk ID card is needed to enter the Recreation and Wellness Center, print documents in the computer lab, and enter Hunter Residence Hall if you are a resident.

Buy a Parking Permit

Parking permits are required for students to park on campus. You can choose from an annual permit or a semester permit.

Explore Campus

Check out a campus map and familiarize yourself with campus buildings and parking lots to find your classes.

Get your Textbooks

Visit the UHCL Campus Store in the Bayou Building or online to search for and purchase textbooks, snacks and UHCL gear.

Log in to Your Online Classes

If you are taking online courses, log in to Blackboard using your student alias (HunterH1974) and password to access your classes online ahead of the first day of class. Visit Blackboard Student Support for more information.

Check Important Dates

Enjoy Weeks of Welcome

Join us as we kick off the start of the semester during Weeks of Welcome, a series of campus events to meet other students, learn about UHCL, grab some free prizes, play games and more.
---
Find Your Enrollment Counselor
Our admission counselors are ready to connect with you, one-on-one, in a virtual setting. Discuss next steps and get all your questions answered.