New Students
Registration Process
Submit the Online Student Application.
Provide documentation of your disability.
You can upload it as part of your application, or submit it by mail, fax, or in person. Your health care provider may also submit the documentation directly to our office.
Arrange an appointment to meet with our staff.
If you are not able to meet with us in-person, we can communicate with you by phone or a virtual meeting.
Applications for accommodations are accepted at any point during the academic calendar. Please keep in mind that adequate time is needed to verify the disability and/or to arrange accommodations, which are determined on an individualized, case-by-case basis. Applying for the services provided by the Accessibility Support Center earlier is strongly recommended.
An Eligibility Letter indicates approved accommodations.
Check your AIM account to view a copy of your Eligibility Letter which outlines the accommodations approved by the ASC.
Types of Accommodations
Accessibility Support Center staff will determine accommodations that ensure you have equal access in the classroom and to campus life. Types of accommodations include but are not limited to:
Extended time for tests
Testing in a reduced-distraction environment
Note taking assistance
Permission to audio-record lectures
Texts in electronic formats
Sign language interpreters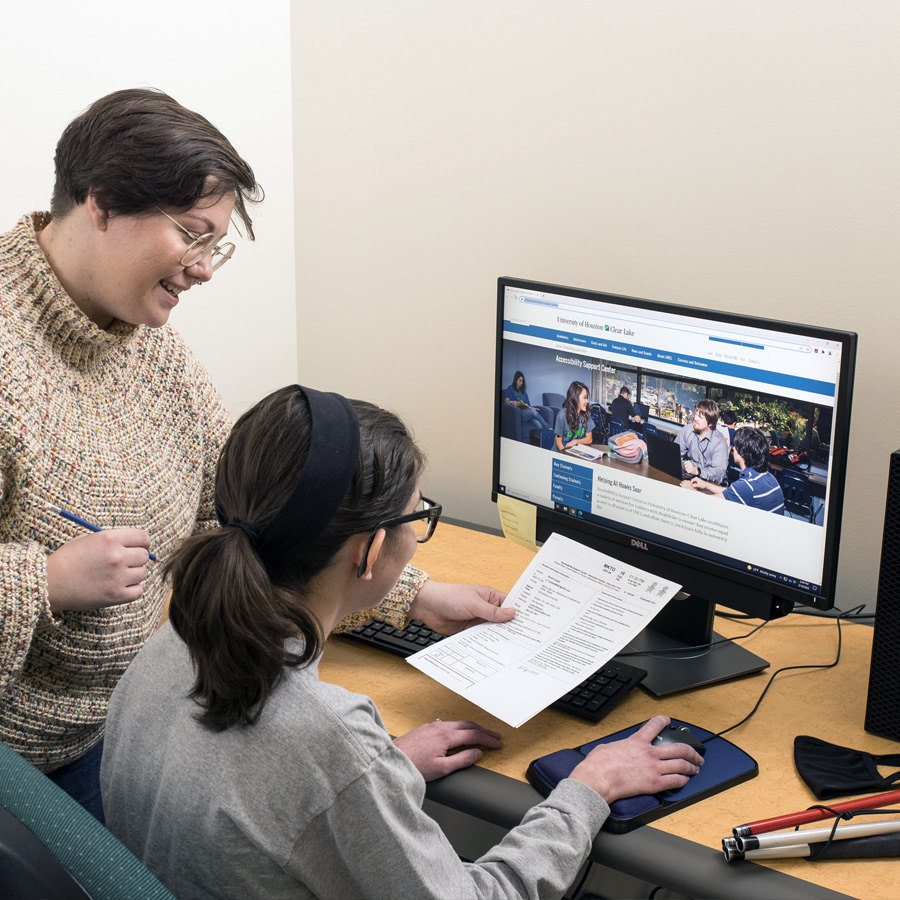 Student Accommodation Letters
Accessibility Support Center provides letters to you and your professors confirming that you are registered with us. The letters also provide the accommodations you are approved to receive. Accommodations are not considered official until you have discussed them with your professors.
Students who are officially registered with the Accessibility Support Center office may request their accommodation letters by completing the following process:
Log into the AIM database.
Select the courses in which you need accommodations.
Select the specific accommodations you need for each class.
Submit your request to Accessibility Support Center for approval.
First Year Students
We provide the following resources to assist you in the transition from high school to college:
Veterans
Our office provides accommodations to veterans with disabilities. Our communication and meetings are discreet and confidential. We respect your service to our country.
The Veteran Services Office is UHCL's primary point of contact for all military and veteran services. The Veteran Services staff is committed to helping you and your eligible dependents with federal and state education benefits and act as a liaison between Veterans, the University, and the Department of Veteran Affairs.