Environmental Management Certificate
Become the Eco-Friendly Leader Your Company Needs
As more companies weave environmental concerns into their best practices, there is an increased demand for employees able to lead such efforts. With an Environmental Management Certificate from the College of Business at the University of Houston-Clear Lake, you can improve your status at your current job or set the groundwork for a new role with a new company.
This certificate gives working professionals who already have an undergraduate degree the opportunity to gain knowledge in the environmental field without the committing to a full degree program. Depending upon your prior coursework, you will complete either 4 or 5 courses (12 to 15 graduate credit hours).

Request InfoHow to ApplyVisit
Enhance Your Career as You Improve Your Education
The environmental field is broad and interdisciplinary. Environmental professionals work in industry, consulting firms, governmental agencies, non-profit organizations, banks, and universities. If you already work in the environmental profession with science or engineering background, this course of study can enhance your knowledge and qualifications and forward your career. For those with a business background, this certificate can be tailored to provide a better understanding of sustainability practices and managing environmental risks. It will also shape your appreciation for how legal and business frameworks are applied to STEM skills to make important decisions about environmental issues.
The certificate can be obtained with a mix of face-to-face, hybrid and online courses, and our environmental management faculty brings a wealth of professional experience into their teaching. For those interested in additional studies, you can apply this certificate toward either the M.S. in Environmental Management or our MBA with an Environmental Management concentration.
---
Admission Requirements
We're excited that you want to enroll in University of Houston-Clear Lake as a student in our College of Business. Examine the important steps in the admissions process today.
---
Degree Requirements
Understanding the classes you need to take for your degree in the College of Business is crucial to planning out your education. Learn how you can pursue success at University of Houston-Clear Lake.

Environmental Management Certificate
---
Cost Information
We're excited that you want to enroll in University of Houston-Clear Lake as a student in our College of Business. Examine the important steps in the admissions process today.
Tuition and Fees
Fee Schedule Calculator
---
Deadlines for Applying
Graduate Deadlines

Fall

New Degree-Seeking Students - August 1
Returning UHCL Students - August 15

Spring

New Degree-Seeking Students - January 5
Returning UHCL Students - January 15

Summer

New Degree-Seeking Students - May 1
Returning UHCL Students - May 25
Please note, some graduate programs have special deadlines and requirements. For more information, go to How to Apply as a Graduate Student. The online application is scheduled to close for Graduate students after the Formal UHCL Student deadline of each semester.
Applying After the Priority Deadline
New, non-degree seeking, and returning UHCL students applying after the deadlines above may be considered for admission on a case-by-case basis. Please contact the appropriate graduate enrollment counselor for more information. A $50.00 Late Registration Fee or $50.00 Late Payment may apply.
Review the UHCL Academic Calendar for registration and payment dates and deadlines.
International Deadlines

Fall

Spring

Summer*
For more information regarding deferring your application, please visit Deferring International Admission.
Students interested in qualifying for scholarships &/or applying for visas outside the U.S. should apply and submit the application documents/test scores by the priority deadline
*International freshmen applicants will not be accepted for Summer semester.
---
Locations
UHCL Online
UHCL Online
Bayou Building, Room 1406
2700 Bay Area Blvd
Houston, TX 77058
Phone: 281-212-1611
Make the most of a hectic schedule and study from home or the office through UHCL Online, offering the same level of excellence for more than 20 undergraduate, graduate and certificate programs.
Hybrid
Hybrid
Hybrid programs combine the flexibility and convenience of online learning with the benefits of in-person instruction.
---
Environmental Management Certificate Faculty
Kathleen Garland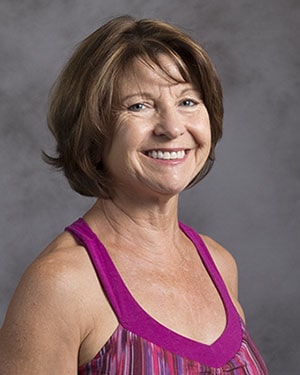 Kathleen Garland
Senior Lecturer,
Business
Contact number: 281-283-3249
Email: garland@uhcl.edu
Office: B 3121.20
Lisa Gossett
Lisa B. Gossett
Department Chair of Management and Associate Professor of Environmental Management,
Business
Contact number: 281-283-3257
Email: gossett@uhcl.edu
Office: Bayou Building, Suite 3321