Enhance Your Career in Chemistry with a Petrochemical Specialization
Looking to take your current job trajectory in an exciting new direction? Consider a Master of Science in Chemistry with a Specialization in Petrochemical and Process Chemistry from University of Houston-Clear Lake! Whether you want to take the next step toward earning your Ph.D. or you desire to raise your profile and job qualifications for a big promotion, UHCL can provide the education, training and hands-on experience you need. And thanks to small class sizes, a dedicated staff, and access to top oil and gas companies in the greater Houston area, you will greatly benefit from enrolling in this excellent program.
Study the Processes that Lead to Products
In this branch of chemistry, you will study the transformation of petroleum and natural gas into useful products that meet fundamental human needs in an array of areas such as health, hygiene, housing and food. You will learn about the systematic design, development and operation of the processing for the extraction, transformation and recovery of economically useful materials.

Request InfoHow to ApplyVisit

---
Admission Requirements
Take your education to new heights in University of Houston-Clear Lake's College of Science and Engineering. Learn the next steps to being admitted now.
---
Degree Requirements
UHCL's College of Science and Engineering has created a solid foundation of study designed to help you make your educational dreams a reality. Explore the classes you'll need to take for your University of Houston-Clear Lake degree.
Degree Plan
---
Cost Information
Calculate the price of your science or engineering degree at UHCL with our Cost Estimator function.
Tuition and FeesNet Price CalculatorFee Schedule Calculator
---
Deadlines for Applying
Graduate Deadlines

Fall

New Degree-Seeking Students - August 1
Former UHCL Students - August 15

Spring

New Degree-Seeking Students - January 5
Former UHCL Students - January 15

Summer

New Degree-Seeking Students - May 1
Former UHCL Students - May 25
Please note, some graduate programs have special deadlines and requirements. For more information go to How to Apply. Check the status of your application online through E-Services using your UHCL student ID.
The UHCL applications is available online through www.applytexas.org. The online application is scheduled to close for Graduate students after the Formal UHCL Student deadline of each semester.
Applying After the Priority Deadline
New, non-degree seeking, and former UHCL students applying after the deadlines above may be considered for admission on a case-by-case basis. Please contact the appropriate graduate enrollment counselor for more information. A $50.00 Late Registration Fee or $50.00 Late Payment may apply.
Review the UHCL Academic Calendar for registration and payment dates and deadlines.
International Deadlines

Fall

Final – April 1
Document Deadline – April 15

Spring

Final – October 1
Document Deadline – October 15

Summer*

Final – March 1
Document Deadline – March 15
Students interested in qualifying for scholarships &/or applying for visas outside the U.S. should apply and submit the application documents/test scores by the priority deadline
*International freshmen applicants will not be accepted for Summer semester.
---
Locations
---
Chemistry M.S. with a Specialization in Petrochemical and Process Chemistry Faculty
Anton Dubrovskiy
Anton V. Dubrovskiy
Program Chair of Chemistry and Assistant Professor of Chemistry,
Science and Engineering
Contact number: 281-283-3769
Email: dubrovskiy@uhcl.edu
Office: STEM 2214
Jack J. Lu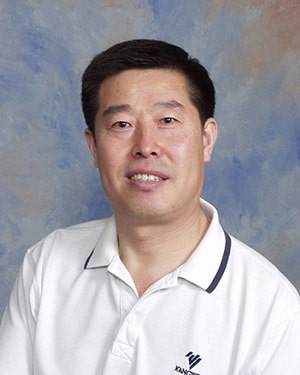 Jack Y. Lu
Professor of Chemistry,
Science and Engineering
Contact number: 281-283-3780
Email: lu@uhcl.edu
Office: STEM 2202
Alexandra MacDermott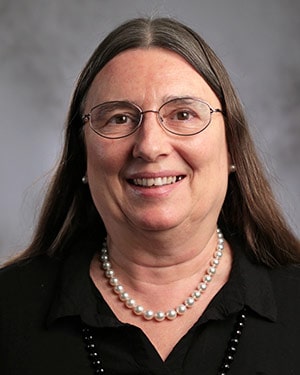 Alexandra MacDermott
Associate Professor of Physical Chemistry,
Science and Engineering
Contact number: 281-283-3773
Email: macdermott@uhcl.edu
Office: STEM 2210
Nataliya Markina
Nataliya Markina
Lecturer of Chemistry,
Science and Engineering
Contact number: 281-283-3741
Email: markina@uhcl.edu
Office: STEM 2246
Ronald W. Mills
W. Ronald Mills
Professor of Biology and Chemistry,
Science and Engineering
Contact number: 281-283-3773
Email: mills@uhcl.edu
Office: B3531-1
Daniel Zerong Wang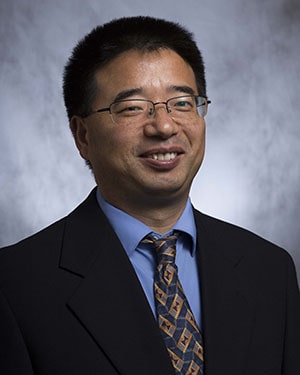 Daniel Zerong Wang
Professor of Chemistry,
Science and Engineering
Contact number: 281-283-3795
Email: Wang@uhcl.edu
Office: STEM 2206
Carl Chunlong Zhang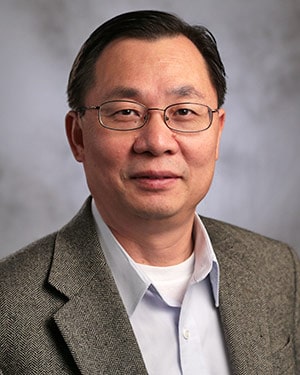 Chunlong (Carl) Zhang
Program Chair of Environmental Science and Professor of Environmental Science, Environmental Chemistry ,
Science and Engineering
Contact number: 281-283-3746
Email: zhang@uhcl.edu
Office: B3531