Defining Success
In-demand degree programs, more student-centered opportunities, and nationally recognized achievements showcase just a few of the ways University of Houston-Clear Lake defines success. Since first welcoming students in 1974, UHCL has evolved into a four-year university and added more degree programs to accommodate a wider range of interests. A school on the move, UHCL wants to share achievements with friends, family, current students, alumni and prospective students.
Campus Expansion Projects
With two new new buildings and two other construction projects on the horizon, UHCL offers expanded educational opportunities to students. The STEM and Classroom Building opened in August 2018. Addressing the growing fields of science, technology, engineering and math, the building offers 15 teaching lab, 13 faculty research labs, an observation deck and more. The Recreation and Wellness Center also opened for the 2018 fall semester. This multi-purpose facility offers amenities for education, fitness and wellness, including basketball courts, teaching labs, exercise equipment and classes, private study rooms and more. UHCL also broke ground on the Health Sciences and Classroom Building at UHCL at Pearland. Expected to open in spring 2019, this 69,539-square-feet-building will help increase the quality of and enrollment in the already successful health science programs at the campus. The last development is the 80,000-square-foot, 300-bed residence hall, newly named Hunter Residence Hall at the Bay Area Boulevard location, which will offer affordable housing to students by fall 2019.

---
Sustained STEM Success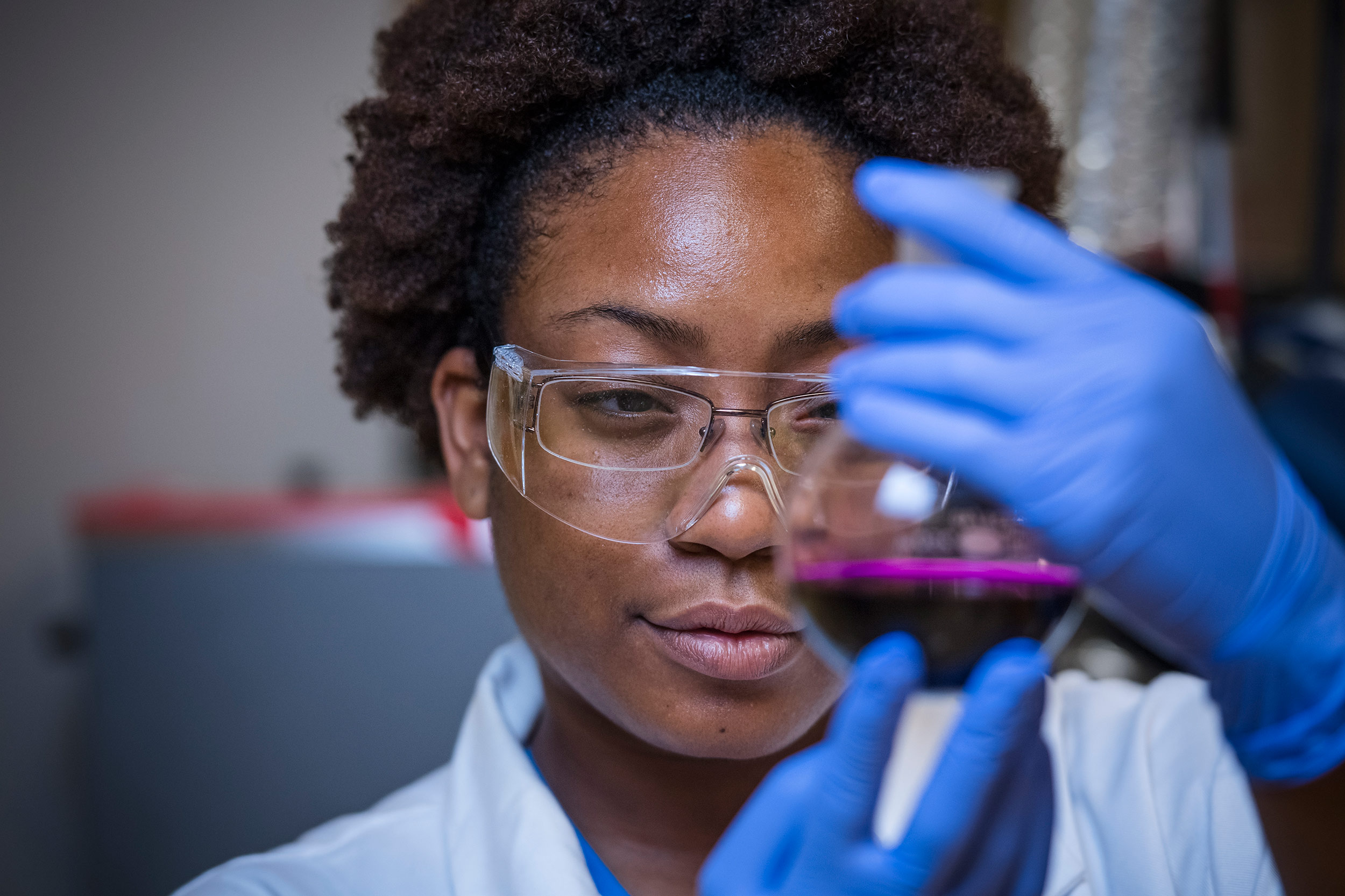 With the opening of the new STEM building came a $3.7 million U.S. Department of Education Award to support science, technology, engineering and mathematics programs at UHCL. The College of Science and Engineering plans to use the funds to support students in STEM fields as well as facilitate student transfers to UHCL. In collaboration with the College of Education, the College of Science and Engineering also plans to develop a computer science teacher certification program. The grant opens doors for Hispanic and low-income student to pursue careers in STEM. UHCL is a designated Hispanic-Serving Institution.
---
National Recognition
University of Houston-Clear Lake advanced two places in U.S. News & World Report's 2019 Best Colleges rankings, tying for 61st among 140 colleges and universities considered in the Best Regional Universities in the West. In the regional category, UH-Clear Lake ranked 17th place in Top Public Schools, 58th in Best Value Schools, and 31st in Best Colleges for Veterans. Universities included in the regional ranking range from Texas and Oklahoma to Oregon and Alaska. Scoring is based on retention and graduation rates, faculty resources, student selectivity, and social mobility, among other criteria. Nationally, UHCL earned a spot on the of Best Undergraduate Engineering Programs list and Best Undergraduate Business Programs list. The rankings reflect UHCL's ongoing commitment to offering outstanding educational opportunities for the community.
Learn More About UHCL's Ranking
---
State Recognition
UHCL's College of Education program gained recognition for its success when it was named a finalist for the 2016 Texas Higher Education Star Award. The Success Through Education Programs, or STEP, is a partnership between UHCL, local community colleges and school districts to prepare future teachers who often to the high schools from which they graduated to teach. More than 700 community college and UHCL students participate in the program.
---
Increased Care for Autism
Individuals with autism and their families continue to rely on the the successful UHCL Center for Autism and Developmental Disabilities, known as CADD. In addition to special item funding from the 84th Texas Legislature in 2015, the center received more than $550,000 in grants from the Texas Higher Education Coordinating Board. CADD has been able to expand both the number of families it can serve and the number of services offered to those families. In the future, CADD plans for a satellite clinic at UHCL at Pearland.